"When Tragedy Strikes Who Can Be Trusted?"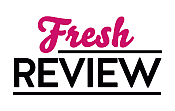 Reviewed by Kathyrn Little
Posted June 23, 2012

Sara and Beth have a strong friendship, they managed to build a successful business together. Everything was going perfectly until Beth doubts and dislikes Sara's husband. When Sara's husband goes missing, Beth is the prime suspect. Tragedy strikes twice now think fast and uncover all of the clues in order to succeed in clearing her name and discovering who the culprit(s) are.
Beth's character is analytical and serious and this can cause her to be a little bit overly suspicious and hard to connect to at first. Readers will learn to like her by the middle of NOT THIS TIME.
Sara's character is okay. Her loyalty to her husband is admirable, though readers will have to decide whether or not it is misguided.
The plot itself is action-packed and mysterious. There are many subplots that readers will need to keep track of, possibly causing you look back in the chapters to make sure you have all the details.
Overall, NOT THIS TIME is a good read and not to be missed by those who love mysteries.
SUMMARY
Small town scandal. International terrorist attack. Who among them is the traitor? Sara and Beth have built a multi-million dollar business together, but their once solid friendship is now strained. Beth is leery of Sara's husband, and when he is kidnapped, authorities consider Beth their prime suspect.
Then, their small town of Seagrove Village is rocked by an act of terrorism, and Beth doesn't know who to trust. Someone she knows is linked to the attack, but who? Is there a connection to Crossroads Crisis Center? In the midst of the confusion and fear, Beth finds herself attracted to a man from her past. She knows she shouldn't fall in love with him, but she can't resist or even explain their bond. As her world unravels around her, she wonders, is it possible to be beyond redemption?
Videos
---
What do you think about this review?
Comments
No comments posted.

Registered users may leave comments.
Log in or register now!