Author/Reader Match: S.M. West
GIVEAWAY: Win a copy of RED and $10 Amazon GC

March 1, 2018
WRITES: Contemporary romance and romantic suspense with my latest release, GREEN, releasing on February 28, 2018.
ABOUT AUTHOR: I'm an indie-author, juggling a day job, being a mom and wife, with breathing as optional! But I wouldn't change a thing! I'm a self-professed junkie of many things including a voracious fan of music, a born wanderer, a wine aficionado and chocolate connoisseur. And of course, I do talk to my characters and sometimes, I've been accused of living in another world.
WHAT I'M LOOKING FOR IN MY IDEAL READER MATCH:
You have a passion for strong heroes and heroines
You love a page turner and will forgo sleep for the sake of a good love story
You don't go anywhere without a book or your e-reader
You want your stories to be fast-paced, sweet and sexy with an edge
You're looking for a roller-coaster ride in both emotions and plot
You want characters that may be flawed, but their intentions are pure
You want to read about love that stands the test of time
WHAT TO EXPECT IF COMPATIBLE:
Complex, memorable characters you'll be rooting for with a focus on love and family
Stories with a twist, and it won't always be what you expect
A few new novels every year with giveaways from my newsletter, as well as my Facebook reader group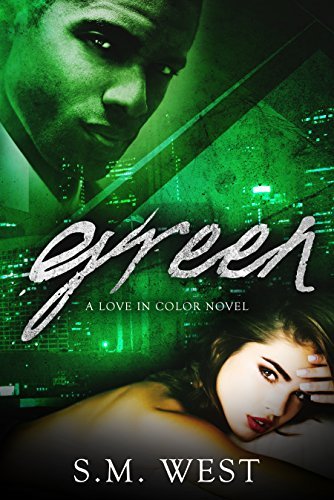 ANNA MARI is living for today, not daring to hope for tomorrow. She's a pawn in her grandfather's game, and time is her enemy. Her freedom is the prize.
DAVIS COOPER is licking his wounds of betrayal when he's assigned to babysit his boss's sister. The pretty little thing who's most definitely off-limits.
Though they struggle to set boundaries, the root of their friendship grows into something more. But none of that matters – Anna's fate is sealed and neither hope nor love can save her.
Romance Contemporary [Author Self-Published, On Sale: February 28, 2018, e-Book, / eISBN: 9780995337541]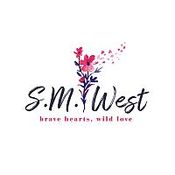 S.M. West writes contemporary romance, romantic suspense, erotica and whatever her heart desires. She spends most of her time juggling a day job, being a mom, wife, and writing. She's a self-professed junkie of many things, including a voracious fan of music, a born wanderer, a wine aficionado and chocolate connoisseur.
** Giveaway $10 Amazon CG and copy of Red** Just tell us if you think you're a match or not!
Comments
22 comments posted.
Re: Author/Reader Match: S.M. West

Definitely a match.
(Pam Howell 5:36am March 1)
Looks like I'm a match.
(Deb Philippon 1:05pm March 1)
You deserve a glass of wine! Or two or three. I love that the titles of your books are
colors!!
(Lexi Hansen 1:49pm March 1)
For sure a match.
(Sharon Berger 6:00pm March 1)
Looks like a match to me :)
(Kristy Imig 9:02pm March 1)
looks like a match
(Ann Unger 9:52pm March 1)
Great cover and really like the book's description. Putting
it on my wish list.
(Amber Niebaum 10:34pm March 1)
A match for sure.
(Becky Richardson 1:48am March 2)
I'll take romance any way I can thanks for chance
(Susan Gannon 10:12am March 2)
Sounds like a match!
(Vicki Tunell 12:53pm March 2)
Match all here!!!
(Jennifer Beck 2:04pm March 2)
I am mostly a match, have been hard pressed to get enough
sleep so tend to prioritize that over even a great book. I
always expect to be able to pick up the book when I am
rested.
(G. Bisbjerg 11:03pm March 2)
a 100% perfect match made in heaven!
(Casey Garvey 5:09am March 3)
Me to a "T"!
(Kathleen Bylsma 2:03pm March 3)
GREEN sounds very unique and interesting.
(Gladys Paradowski 3:19am March 4)
I also love chocolate.
(Jeffrey Raiffe 4:00am March 4)
Yes, I'm a match.
(Anna Speed 11:05am March 4)
I'm a match.
(Rita Wray 1:18pm March 4)
I don't get much sleep if I am wrapped up in a book, this
happens a lot.
(Karen Goldman 5:20pm March 4)
I'm a match.
(Darlene Carroll 5:24pm March 4)
Count me in, the book sounds interesting.
(Deb Pelletier 10:17pm March 4)
Most definitely a match, just add a small glass wine and a fire in
the fireplace, it would the perfect setting.
(Wilma Salas 8:38am March 14)
Registered users may leave comments.
Log in or register now!