Did you miss our TweetChat with Jill Shalvis today? Never fear, you can read it here.
New York Times Best Selling Author
New York Times bestselling author Jill Shalvis lives in a small town in the Sierras with her family and far too many assorted quirky animals. Any resemblance to the quirky animals in her books is, um, mostly coincidental. Look for Jill's bestselling, award-winning books wherever romances are sold and visit her website for a complete booklist and daily blog detailing her city-girl-living-in-the-mountains adventures.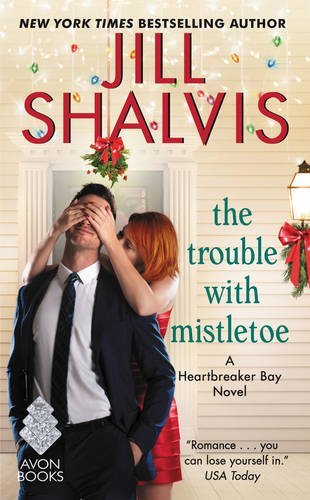 If she has her way . . .
Willa Davis is wrangling puppies when Keane Winters stalks into her pet shop with frustration in his chocolate-brown eyes and a pink bedazzled cat carrier in his hand. He needs a kitty sitter, stat. But the last thing Willa needs is to rescue a guy who doesn't even remember her . . .
He'll get nothing but coal in his stocking.
Saddled with his great-aunt's Feline from Hell, Keane is desperate to leave her in someone else's capable hands. But in spite of the fact that he's sure he's never seen the drop-dead-gorgeous pet shop owner before, she seems to be mad at him . . .
Unless he tempers "naughty" with a special kind of nice . . .
Willa can't deny that Keane's changed since high school: he's less arrogant, for one thing—but he doesn't even remember her. How can she trust him not to break her heart again? It's time to throw a coin in the fountain, make a Christmas wish—and let the mistletoe do its work . . .
Romance Contemporary [Avon, On Sale: September 27, 2016, Mass Market Paperback / e-Book, ISBN: 9780062448040 / eISBN: 9780062448057]

Love for the holidays is often easier said than done


Full of the excitement, charm, and sexiness that make up a must-read romance!


Petunia is the matchmaker in this delightful tale.

1 comment posted.