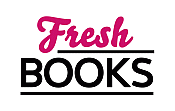 December's Must-Reads: Top Books to Close Out the Year with a Bang
Jill Shalvis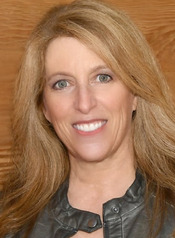 Blogging at Fresh Fiction
Jill Shalvis | Author-Reader Match: THE SWEETHEART LIST
June 16, 2023
Instead of trying to find your perfect match in a dating app, we bring you the "Author-Reader Match" where we introduce Read More...
Jill Shalvis | An Unexpected Inheritance Leads to a Friendship Journey
January 17, 2023
1--What is the title of your latest release? THE BACKUP PLAN Read More...
Jennifer Vido | Jen's Jewels Interview: THE FRIENDSHIP PACT by Jill Shalvis
June 24, 2022
Jennifer Vido: What inspired your new, summertime release, Read More...
Jill Shalvis Interview - Complex Characters With Heart
June 14, 2022
When I first started reading contemporary romances, I noticed the different philosophies thevarious authors had running through their series. One of Read More...
Jill Shalvis | Exclusive Excerpt: HOLIDAY EVER AFTER
December 14, 2021
Christmas Eve had the nerve to show up just like it did every year: way too quickly and with ridiculous fanfare. The Read More...
Jill Shalvis | Top 5 reasons Cedar Ridge is Hottest Mountain Resort
July 8, 2015
1. The Kincaid brothers! Aidan, Hud, Jacob, and Gray… 2. The gorgeous Colorado Rocky Mountains as the backdrop… 3. Read More...
Jill Shalvis | Fairest of Them All...Not Hardly. We Want To Know Which Heroines Kick Butt!
October 16, 2014
Romance novels are all about strong women, but in my latest novel, HE'S Read More...
Jill Shalvis | Most Romantic Exclusive
February 18, 2014
Jill Shalvis's latest release, ONCE IN A LIFETIME, is available today. To whet your Read More...
Lucky Number 7: Jill Shalvis dishes on IT HAD TO BE YOU, pets & sexiness
June 12, 2013
Janene Cates Putman had a chance to talk to New York Times bestselling author Read More...
Jill Shalvis | Play list for IT HAD TO BE YOU
June 4, 2013
Ever wonder what music inspires an author when writing a book? Well, Jill Shalvis put together a playlist just for Read More...
Jill Shalvis | Top Five Most Interesting Gifts I Ever Received
December 2, 2012
Lucky Harbor is one of the most favorite settings for Read More...
Jill Shalvis | Finding Inspiration in the Food Aisles
March 5, 2011
I was grocery shopping and trying to figure out what I wanted to write next when I ran into a guy in Army gear in Read More...
Jill Shalvis | Romance is Simply Irresistible...
October 29, 2010
Dear Reader: I love writing romances. And for me, it's always about the hero. It doesn't matter what he looks like, or what Read More...
Multiple New York Times and USA Today bestselling author Jill Shalvis lives in a small town in the Sierras full of quirky characters. Any resemblance to the quirky characters in her books is … mostly coincidental. Look for Jill's bestselling, award-winning heartwarming and full of humor novels wherever books are sold and visit her website for a complete book list and daily blog detailing her city-girl-living-in-the-mountains adventures.
Interviews for Jill Shalvis
Tweet Chat WIth Jill Shalvis
October 18, 2016
Log In to see more information about Jill Shalvis
Log in or register now!
Series
Lucky Harbor | Animal Magnetism | Last Chance, SC | Pacific Heat | Heartbreaker Bay | Cedar Ridge | Wildstone | Sunrise Cove
Books:
Rumor Has It, April 2024
Animal Magnetism
Trade Paperback / e-Book (reprint)
The Bright Spot, January 2024
Paperback
Luck at First Sight, September 2023
Lucky Harbor
Paperback
The Sweetheart List, June 2023
Sunrise Cove #4
Paperback / e-Book / audiobook
The Backup Plan, January 2023
Sunrise Cove #3
Paperback / e-Book
A Little Bit of Luck, December 2022
Mass Market Paperback
Still the One, August 2022
An Animal Magnetism Novel # 6
Trade Size / e-Book
The Friendship Pact, June 2022
Sunrise Cove #2
Paperback / e-Book
The Family You Make, January 2022
Sunrise Cove #1
Paperback / e-Book / audiobook
A Stroke of Luck, December 2021
Mass Market Paperback
Holiday Ever After, November 2021
Mass Market Paperback / e-Book
Love for Beginners, June 2021
Wildstone #7
Paperback / e-Book
Almost Just Friends, May 2021
The Wildstone Series #4
Mass Market Paperback / e-Book
One Lucky Day, March 2021
Mass Market Paperback
The Lemon Sisters, March 2021
The Wildstone Series #3
Mass Market Paperback / e-Book
The Forever Girl, January 2021
Paperback / e-Book
The Summer Deal, June 2020
Wildstone #6
Paperback / e-Book
Nobody But You, March 2020
Cedar Ridget #3
Paperback / e-Book (reprint)
Almost Just Friends, February 2020
Wildstone #5
Paperback / e-Book
Wrapped Up in You, October 2019
Heartbreaker Bay #8
Mass Market Paperback / e-Book
Lost and Found Sisters, August 2019
Mass Market Paperback / e-Book (reprint)
Aussie Rules, June 2019
Trade Size / e-Book (reprint)
The Lemon Sisters, June 2019
Paperback / e-Book
Get a Clue, April 2019
Trade Size / e-Book (reprint)
Second Chance Summer, March 2019
Paperback / e-Book (reprint)
Playing for Keeps, February 2019
Heartbreaker Bay
Mass Market Paperback / e-Book
Hot Winter Nights, October 2018
Heartbreaker Bay
Mass Market Paperback / e-Book
Instant Temptation, October 2018
Trade Size
Instant Gratification, August 2018
Wilder Brothers #2
Trade Size / e-Book
Rainy Day Friends, June 2018
Wildstone #2
Paperback / e-Book
About That Kiss, February 2018
Heartbreaker Bay #5
Mass Market Paperback / e-Book
Holiday Wishes, November 2017
Heartbreaker Bay
Mass Market Paperback / e-Book
Chasing Christmas Eve, October 2017
Heartbreaker Bay #4
Mass Market Paperback / e-Book
Lost and Found Sisters, June 2017
Wildstone #1
Paperback / e-Book
Accidentally on Purpose, February 2017
Heartbreaker Bay #3
Paperback / e-Book
One Snowy Night, November 2016
Heartbreaker Bay
e-Book
The Trouble with Mistletoe, October 2016
Heartbreaker Bay
Mass Market Paperback / e-Book
Out of This World, September 2016
Paperback / e-Book (reprint)
Sweet Little Lies, July 2016
Heartbreaker Bay
Paperback / e-Book
Nobody But You, April 2016
Cedar Ridge #3
Paperback / e-Book
My Kind of Wonderful, January 2016
Cedar Ridge #2
Paperback / e-Book
All I Want, October 2015
Animal Magnetism #7
Paperback / e-Book
Second Chance Summer, July 2015
Cedar Ridge #1
Paperback / e-Book
Still The One, April 2015
Paperback / e-Book
Merry Christmas, Baby, December 2014
Lucky Harbor
e-Book
A Christmas to Remember, October 2014
Paperback / e-Book (reprint)
One in a Million, October 2014
Lucky Harbor #12
Paperback / e-Book
He's So Fine, October 2014
Lucky Harbor #11
Paperback / e-Book
It's In His Kiss, September 2014
Lucky Harbor #10
Paperback / e-Book
Then Came You, July 2014
Animal Magnetism
Paperback / e-Book
Slow Heat, February 2014
Mass Market Paperback / e-Book (reprint)
Once In A Lifetime, February 2014
Lucky Harbor #9
Paperback / e-Book
Double Play, January 2014
Mass Market Paperback / e-Book (reprint)
A Christmas to Remember, December 2013

e-Book
Rumor Has It, November 2013
An Animal Magnetism Novel
Paperback / e-Book
Always On My Mind, October 2013
Lucky Harbor #8
Paperback / e-Book
Christmas In Lucky Harbor, October 2013
Paperback
Seeing Red, August 2013
Paperback / e-Book
He's the One, June 2013
Paperback / e-Book
It Had To Be You, June 2013
Lucky Harbor #7
Paperback / e-Book
Read Humane Rescue My Heart, May 2013
Animal Magnatism #3
Paperback
Under the Mistletoe, December 2012
Lucky Harbor Short Story
e-Book
Rescue My Heart, November 2012
Animal Magnetism #3
Paperback / e-Book
Forever And A Day, August 2012
Lucky Harbor #6
Paperback / e-Book
At Last, July 2012
Lucky Harbor #5
Paperback / e-Book
Lucky In Love, June 2012
Lucky Harbor #4
Paperback / e-Book
Kiss Me, I'm Irish, March 2012
Paperback / e-Book
Time Out, March 2012
Paperback / e-Book
Head Over Heels, December 2011
Lucky Harbor #3
Mass Market Paperback / e-Book
Holiday Hideout, November 2011
Paperback / e-Book
Christmas in Lucky Harbor, November 2011
Lucky Harbor
Mass Market Paperback / e-Book (reprint)
Small Town Christmas, November 2011
Last Chance
e-Book
Animal Attraction, October 2011
Animal Magnetism Book 2
Paperback / e-Book
Room Service & Shadow Hawk, April 2011
Showcase
Paperback
More Than Words, April 2011
Volume 7
Paperback
The Sweetest Thing, April 2011
Lucky Harbor #2
Paperback
Animal Magnetism, February 2011
Animal Magnetism Book 1
Mass Market Paperback / e-Book
Simply Irresistible, October 2010
Lucky Harbor #1
Mass Market Paperback
The Heat Is On, August 2010
American Heroes
Mass Market Paperback
Born on the 4th of July, July 2010
Mass Market Paperback
Slow Heat, February 2010
HEAT #2
Paperback / e-Book
Better Naughty Than Nice, December 2009
Mass Market Paperback
Kissing Santa Claus, October 2009
Trade Size
Storm Watch, August 2009
Uniformly Hot!
Mass Market Paperback
Double Play, July 2009
HEAT 1
Paperback / e-Book
Instant Attraction, February 2009
Bad Boy #1
Trade Size
Heating Up The Holidays, December 2008
Mass Market Paperback
To All A Good Night, October 2008
Paperback
Flashback, August 2008
American Heroes
Mass Market Paperback
Flashpoint, July 2008
American Heroes
Mass Market Paperback
Superb and Sexy, June 2008
Sky High Air, #3
Paperback
Strong and Sexy, January 2008
Sky High Air, #2
Paperback
The Trouble With Paradise, October 2007
Trade Size
Shadow Hawk, June 2007
Paperback
Jinxed!, February 2007
Heart and Soul
Paperback
Smart and Sexy, January 2007
Trade Size
The Night Before Christmas, October 2006
Paperback
Out of This World, September 2006
Trade Size
Just Try Me?, August 2006
Miniseries: Adrenaline Rush
Paperback
Aussie Rules, June 2006
Trade Size
Bad Boys Southern Style, June 2006
Trade Size
Room Service, February 2006
Blaze 232
Paperback
Her Sexiest Mistake, December 2005
Paperback
The Night Before Christmas, October 2005
Trade Size
Beach Blanket Bad Boys, June 2005
Bad Boys anthology series.
Trade Size
Free Fall, March 2005
Paperback
Dare Me, March 2005
Paperback
Yours 2 Keep, October 1999
Mass Market Paperback