When I first started reading contemporary romances, I noticed the different philosophies the
various authors had running through their series. One of the things I'd notice was whether an
author tended to "Pollyanna" the ending (have everything resolved, all conflict go poof like it
never was, all the characters blissfully getting along with people who had wronged them, etc.), or whether the author had an ending that reflected how complicated life is and how complex the characters are. One thing I always liked about Jill Shalvis' books was that she usually went with
the latter.

In THE FRIENDSHIP PACT, Tae goes through some real struggles. How would you describe her
journey in this story?
Jill Shalvis: Tae's journey is complicated, both personally and professionally. She's in the middle of
opening her own event planning service. She's scrappy and determined, always has been, but
she knows she needs this to succeed. Growing up dirt poor had hammered the point home that
she doesn't ever want to be scared and destitute again. She takes some of that attitude into her
personal relationships, which means she tends to scare people away. Luckily, Riggs doesn't
scare easily. So basically, her journey is to love and trust herself so that she can love and
trust those who want to love her.
Your main characters, Tae and Riggs, have a history together? Do you prefer writing
characters who have a history rather than ones who just meet?
Jill: I LOVE to write characters who have a history. So many delicious secrets to uncover and
reveal. In this case, Tae and Riggs have what I'd call a somewhat volatile past. Tae hurt Riggs
emotionally, and he didn't think he could be hurt at all. So, all these years later when they end
up working together, they have to deal with that past first, which I kinda love. You see, I
especially love to torture my heroine and hero before they fall in love...
How would you describe the dynamic between Tae and Riggs? Is there a friction that morphs
into sexual tension? Does it take a while for them to understand and appreciate each other?
Jill: The dynamic is incredibly tense and there's an incredible, undeniable almost animal
attraction between the two of them that can't be denied. Which was a whole lotta fun to write.
J So, the friction is already sexual tension if you will. But don't worry, I make them suffer for
a while, but even so, there is an understanding and appreciation of the other throughout.
What qualities do you like in a romantic hero?
Jill: It's all about the heart for me. Besides beating, the heart has to be able to engage. This
doesn't mean that Riggs is able to engage from page one. Because he isn't. But he has the
capability, he just has to find it.
If you could only recommend one book (other than your latest one) to a reader unfamiliar
with your work, which book would you pick? And why?
Jill: My current favorite is THE FAMILY YOU MAKE, the story of two perfect strangers who are put into a situation (along on a gondola in the blizzard of the century) and they know they're going to die. So, a few promises were made, ones neither think they're going to have to keep, only ... they don't die.
Other authors I've interviewed have told me that the kinds of things they enjoy reading are
different from the things they enjoy writing. What do you like reading? Favorite authors?
Favorite books?
Jill: I recently watched Reacher on Amazon Prime, and I loved it, so I'm currently working my
way through reading that whole series.
What are you currently working on?
Jill: I'm currently putting the finishing touches on THE BACKUP PLAN (Jan 2023), and I can't WAIT for it to come out. A battered old wild west inn and the three strangers who inherit it together — except they're not quite strangers, more like long-lost estranged friends. You'll see!
Alone in the world, Tae Holmes and her mother April pretty much raised each other, but as Tae starts asking questions about the father she's never met, April, for the first time in her life, goes silent. To make matters worse, Tae is dangerously close to broke and just manages to avoid financial meltdown when she lands a shiny new contract with an adventure company for athletes with disabilities and wounded warriors.
Her first big fundraiser event falls flat, but what starts out as a terrible, horrible, no-good night turns into something else entirely when Tae finds herself face-to-face with Riggs Copeland. She hasn't seen the former Marine since their brief fling in high school, and while still intensely drawn to him, she likes her past burned and buried, thank you very much. Hence their friendship pact.
But when April oddly refuses to help Tae track down her father, it's Riggs who unexpectedly comes to her aid. On a hunt to unlock the past, the two of them find themselves on a wild ride and learn a shocking truth, while also reluctantly bonding in a way neither had seen coming. Now Tae must decide whether she's going to choose love … or walk away from her own happiness.
Women's Fiction [William Morrow Paperbacks, On Sale: June 14, 2022, Paperback / e-Book, ISBN: 9780063095465 / eISBN: 9780063095489]
Sometimes love is right in front of you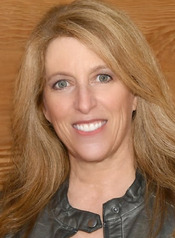 New York Times Best Selling Author
Multiple New York Times and USA Today bestselling author Jill Shalvis lives in a small town in the Sierras full of quirky characters. Any resemblance to the quirky characters in her books is … mostly coincidental. Look for Jill's bestselling, award-winning heartwarming and full of humor novels wherever books are sold and visit her website for a complete book list and daily blog detailing her city-girl-living-in-the-mountains adventures.
No comments posted.