Jennifer Vido: What inspired your new, summertime release, THE FRIENDSHIP PACT?
Jill Shalvis: I've always wanted to write a story about a teenage girl who found her The One (lol, I'm such a sap) and then blew it … and then runs into that The One (sexy Riggs!) years later. Would she take the second chance? And just like that, Tae and Riggs were practically writing their own story. As for April (Tae's mom), I loved that she'd had Tae as a teen herself because that made the mom/daughter relationship deliciously complicated. I also love complicated.
Jen: How would you describe April and Tae Holmes's mother-daughter relationship?
Jill: Complicated! April was 15 when she had Tae, so to say they raised each other isn't far off the mark. Although Tae would tell you SHE raised her mom, and not the other way around.
Jen: What's going on in Tae's personal and professional lives?
Jill: Tae is the middle of opening her own event planning service. She's scrappy and determined, always has been, but she knows she needs this to succeed. Growing up dirt poor had hammered the point home that she doesn't ever want to be scared and destitute again. She takes some of that attitude into her personal relationships, which means she tends to scare people away. Lucky, Riggs doesn't scare easily.
Jen: How does Tae feel about teaming up with Riggs Copeland?
Jill: She is Not Thrilled to find he's one of the owners of the company she just landed as her first big client. They have a past, one she'd rather not think about. But, she can do little else when he's there at the lake during the events she's running for him and his brother. Especially since Riggs on the lake means Riggs in board shorts and nothing else, looking hot as hell on the boat as he helps people make their dreams come true.
Jen: THE FRIENDSHIP PACT is the second installment in the Sunrise Cove series. Will you share a sneak peek into the next release?
Jill: I'm currently putting the finishing touches on The Backup Plan (Jan 2023), and I can't WAIT for it to come out. A battered old Wild West inn and the three strangers, who inherit it together— except they're not quite strangers, more like long-lost estranged friends. You'll see! (And let me just say here that each of these books are truly standalone novels. They're connected by the Lake Tahoe setting, but not by character. So please read in any order you'd like!)
Jen: Some readers may not be familiar with your prior releases. Which novels would you recommend taking along on vacation?
Jill: My current favorite is THE FAMILY YOU MAKE, the story two perfect strangers who are put into a situation (along on a gondola in the blizzard of the century) and they know they're going to die. So a few promises were made, ones neither think they're going to have to keep, only … they don't die.
Jen: What's the best way for readers to stay connected with you?
Jill: Oh! I just joined Tiktok, and I have no idea what I'm doing, but I'm there, and also IG, FB and Twitter, posting about the bear family who lives in our yard, my ridiculous dog, my books, etc. Please come find me and say hello.
Jen: Thank you for stopping by to chat about THE FRIENDSHIP PACT. I hope you have a relaxing summer with family and friends!
Jill: Thanks so much for having me! Happy Reading!
Alone in the world, Tae Holmes and her mother April pretty much raised each other, but as Tae starts asking questions about the father she's never met, April, for the first time in her life, goes silent. To make matters worse, Tae is dangerously close to broke and just manages to avoid financial meltdown when she lands a shiny new contract with an adventure company for athletes with disabilities and wounded warriors.
Her first big fundraiser event falls flat, but what starts out as a terrible, horrible, no-good night turns into something else entirely when Tae finds herself face-to-face with Riggs Copeland. She hasn't seen the former Marine since their brief fling in high school, and while still intensely drawn to him, she likes her past burned and buried, thank you very much. Hence their friendship pact.
But when April oddly refuses to help Tae track down her father, it's Riggs who unexpectedly comes to her aid. On a hunt to unlock the past, the two of them find themselves on a wild ride and learn a shocking truth, while also reluctantly bonding in a way neither had seen coming. Now Tae must decide whether she's going to choose love … or walk away from her own happiness.
Women's Fiction [William Morrow Paperbacks, On Sale: June 14, 2022, Paperback / e-Book, ISBN: 9780063095465 / eISBN: 9780063095489]
Sometimes love is right in front of you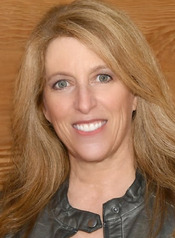 New York Times Best Selling Author
Multiple New York Times and USA Today bestselling author Jill Shalvis lives in a small town in the Sierras full of quirky characters. Any resemblance to the quirky characters in her books is … mostly coincidental. Look for Jill's bestselling, award-winning heartwarming and full of humor novels wherever books are sold and visit her website for a complete book list and daily blog detailing her city-girl-living-in-the-mountains adventures.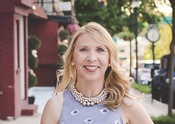 Jennifer Vido is best known for her nationally syndicated Jen's Jewels author interview column. A savvy book blogger she dishes the scoop on the latest happenings in the publishing business. As a national spokesperson for the Arthritis Foundation, she has been featured by Lifetime Television, Redbook, Health Monitor, The New York Times, The Baltimore Sun, Healthguru.com, and Arthritis Today. She is the author of the Piper O'Donnell Mystery series. Currently, she lives in the Baltimore area with her husband and two sons.
No comments posted.