Paige Cuccaro | My Muse Wears Headphones

March 15, 2012
AVAILABLE

December 2011
On Sale: December 1, 2011
Featuring: Emma Jane Hellsbane
256 pages
ISBN: 1937044653
EAN: 9781937044657
Kindle: B006GR3BD4
Paperback / e-Book
$15.99
Add to Wish List

Also by Paige Cuccaro:
Heaven And Hellsbane, September 2013
From Here To Eternity, February 2013
Commencement, October 2012
Hellsbane, December 2011

I know a lot of readers enjoy going over the music playlist a writer listens to while writing a particular story. One of my favorite writers, Laurell K. Hamilton often talks about what music she's blasting as she's writing a scene.  I've tried this...It doesn't work for me.
See, the problem for me is that if I blast music, or even play it very very softly, I'll start singing along. (And who wants that, right?) I mean, I like to think I have at least a little bit of skill, but I'll admit I don't have the kind of coordination it takes to sing while trying to follow the scene playing out in my head and search for the best way to put it to paper. More often than not, I end up typing out the lyrics.
I do, however, use sound to block out other distractions. And I am SOOO easily distracted. I'm talkin' borderline ADD—oh look, a chicken! Conversations between family members, movement too close to my desk, the random floating fuzz...whatever, it all bumps me out of my writer's head. And since I can't use music—or at least music with y'know, lyrics, I use mundane sound. White noise.
I have recordings of city traffic, a babbling brook, rainfall, thunder storm, crickets, ocean waves crashing onto the shore, you name it. They're each only about two minutes long so I click looping and poof, the world falls away. My favorite is the city traffic, but I it's not always mundane noise that I use to block out the world.
Classical music works great and I recently found this awesome recording of monks chanting their prayers that totally rocks...so to speak. It's amazing and fits so well with my current series HELLSBANE, from Entangled Press (coming to mass market paperback beginning Nov. 2012).
Emma Jane, the heroine of the HELLSBANE series finds out she's half human and half angel. She's a nephilim and now has to hunt fallen angels and their demon minions and banish them to the abyss.  I use a good bit of religious dogma in my stories so the lyrical chanting really puts me in the mood.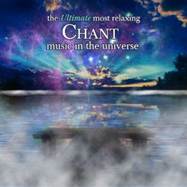 Believe it or not, there were quite a few chanting monk CDs to choose from. (Who knew that was a thing, right?) So the one I picked was "The Ultimate most relaxing CHANT music in the universe." Yes, that's the title. Kinda sells itself, doesn't it?  A+ for clever marketing strategy.
Now, just because I can't write and sing at the same time doesn't mean that I don't have a book playlist. I mean, I secretly (well, not so secretly now) long to be one of those cool authors who can mentally multitask and listen to my book's soundtrack as I write.
So what's the soundtrack for HELLSBANE? Ha! I'm so glad you asked. *maniacal grin* There aren't really enough songs to make up a CD, but there are a few that play in the back of my mind when I think of scenes from HELLSBANE.
In no particular order...
Adele : Rolling in the Deep
Adele: Someone Like You
Adele: Set Fire to the Rain
(Adele was on the radio a lot during the months I was writing.)
Evanescence - Bring Me To Life
Liz Phair - Why Can't I
Mindy Smith- One Moment More
Nickelback - Hero
Remy Zero - Save Me (Eli's theme song)
Robbie Williams- Feel (Emma's theme song)
Sarah Mclachlan - Angel (of course)
So what about you? Can you mentally multitask? What music do you blast to drown out the world?
Twenty-three-year-old Emma Jane Hellsbane just found out she's not human—or, at least, not only human. She's half angel, too, and now Heaven's got a job for her: round up all the Fallen angels and their red-skinned, horned devil-demon minions and boot their butts back into the abyss. Only problem? The demons and their Fallen masters fight back...and they don't fight fair.
Luckily for Emma, she can put a stop to the constant threat of having her head hacked off if she figures out which Fallen angel is her father—and then kill him before he kills her. Of course, in the meantime, she'll have to avoid accidentally seducing her angelic mentor, help an old friend conquer his own Fallen sperm donor, and basically save the world from a cataclysmic divine smack down.
No one said being Heaven's bounty hunter would be easy. But with a name like Hellsbane, Emma Jane was born for the job.
About the Author:
Paige Cuccaro lives in Ohio where she spends her days as a wife, mother, avid reader and obsessed writer. She loves writing everything from laugh-out-loud young adult stories to steamy hot romances with a twist of paranormal. Witches, demons, vampires, werewolves and angels, if they can fall in love, Paige will tell you their story.
Find a few of Paige's published works at Samhain Publishing and Berkley Books. You can also find novels from Paige's risqué side under her pen name, Alison Paige where she's published several erotic romances at Harlequin Spice, Samhain Publishing, and Ellora's Cave Publishing .
Facebook
Twitter: @paigecuccaro
http://www.paigecuccaro.com/
Entangled Publishing
Comments
33 comments posted.
Re: Paige Cuccaro | My Muse Wears Headphones

I have the same problem with music. I put it on to help me type up reviews and then I end up having my own mini concert at the computer and end up getting no work done.
(Kristin Bingham 1:14am March 15, 2012)
I have the TV on while reading. My husband will come in and ask what I am watching. I answer "Nothing, I am reading".
Blessings,
Marjorie
(Marjorie Carmony 6:17am March 15, 2012)
Sounds like a fun read. I like music in the background.
(Molly Wilsbacher 6:44am March 15, 2012)
I know what you mean I'm to interested in the music too.
(Theresa Norris 7:02am March 15, 2012)
When my son was younger due to his aspergers I couldn't listen to music at all. Through years of working with him, I desensitized him to it. Now, he can listen to it for at least a little while. So, I play it whenever I can. The thing is, he finds this really eclectic music. One minute we will be listening to Sarah Mclachlin, and the next to Egypt doing the Queen of all Time (which is a obscure heavy metal doom band- which happens to be my favorite song right now. It is an amazing song). I have learned to multi-task, because I enjoy the music so much.
(Debbie Penny 7:38am March 15, 2012)
I have no problem multitasking and I do prefer noise of any kind around me. If I turn music on it will be country or maybe ray gay. There was always so much noise (TV, music, Wii games, etc.)going on that I just got used to it. The only thing I couldn't go with is when to kids start arguing between themselves, then I had to stop everything and go take care of other business. If I'm turning music on for any reason besides just listening then the music would go with what I was going to do. Thanks
(Margie Gagarin 8:28am March 15, 2012)
Sometimes I can and sometimes I can't (now THERE is a non-answer for you!) - right now, I have my headphones on as I type, listening to the opera Carmen (my tastes, too, are very eclectic - I may be listening to the Beastie Boys next!) - but then I will start daydreaming to the music and get completely sidetracked! LOL - I have a "mental soundtrack" during the day, and will think that a certain song would be just right as background for a certain situation. :-)
(Felicia Ciaudelli 10:47am March 15, 2012)
It is hard for me to really concentrate if I have the radio turned to my favorite songs channel. So I don't tend to have it on when I must focus on something but crank it up when the situation is less demanding...like cleaning the house.
(G. Bisbjerg 11:32am March 15, 2012)
I used to listen all the time...then my radio broke and I went
without...now I have several but still mostly go without.
(Mary Hay 11:43am March 15, 2012)
To read, anything could be going on around me but if I had to write I don't think I could be like that. It would be too distracting.
We moved to S.C. from Ohio about a year ago. I sure don't miss the crazy weather lol.
(MaDonna Lemmen 11:57am March 15, 2012)
I'm with you, Paige. Lyrics usually distract me when I'm writing. I do, however, like to listen to electronic music for certain scenes. Thumpin' techno often works well for action scenes. Ambient is nice for moments of introspection, etc. Today, I'm listening to the rain on my rooftop. :)
(Celia Breslin 12:14pm March 15, 2012)
First- thank you for Robbie Williams, I love him
and not many people know him or Take That.
Now, yes, unfortunately I multi task that it
becomes an insane trait to the ones around me.
I think I have always been this way, doing
homework could not be done on silence, radio,
tv, and even a phone in my hand as I worked on
problems. Flash into today where, I exercise
while I clean, can listen to my husband/children
and the news on tv. It is a wonder how I get
things done and I wear out my friends when they
watch me.
Music to drown out...I listen to everything, but to
relax there is the Gregorian Chants, Whale
Sounds, Loreena McKennitt, and my favorite
Gary Stadler (faerie music- which will always
take you somewhere else).
(Carla Carlson 12:47pm March 15, 2012)
I like all kinds of music but when I'm doing something I will put on public radio from Temple University that plays classical in the morning and jazz at night. It's nice background music.
(Maureen Emmons 12:57pm March 15, 2012)
I definitely use a playlist when I'm writing. It really helps me keep the mood for the book! (And also drowns out the noise in the house! LOL)

Congratulations on the mass-market release!!!

Lisa :)
(Lisa Kessler 12:58pm March 15, 2012)
Personally, I tend to have my local Public Radio (Hurray for WPR!) on all the time, except for three programs on Friday and Saturday nights, when I will turn the radio off, and the TV on. Unless, of course, I'm out in the car, in which case I switch to the CD (running Tony Bennett right now) or tapedeck (Robin & Linda Williams here).

My problem is, as a professional musician (violist), classical can distract me enough so that I lose track of what I'm supposed to be doing. And making a road trip with CD's of it? Nope. Ain't gonna happen. I've found out the hard way that playing classical CD's when on a long already boring drive will put me to sleep faster than using the cruise control does. SO I bring along the CD pack with all my favourite swing-era stuff in it.

I tend not to like most of what passes for popular music today. It's just too loud and obnoxious for my taste. Otherwise, my taste is fairly eclectic, although there are some things I will not listen to, and there's nothing in the world that will make me do so.

Later,

Lynn
(Lynn Rettig 1:48pm March 15, 2012)
I'm with you, Paige. I can listen to music no problem, but not if there are lyrics. Much too distracting. If there are lyrics, I actually sit down and listen to them, and think about them, and dissect them - I married a songwriter - and that's not good at all. I need quiet when I write. Dead. Quiet. So there's no such thing as a playlist for any of my books. I always thought I was weird. Now I see I'm not. And I thank you for that!
(Jennie Bentley 2:57pm March 15, 2012)
I'm such a light sleeper, I have both white noise, and a CD by Steven Halpern that I listen to. It's all the little noises that jolt me, at night or during the day.
(Kathleen Conner 3:10pm March 15, 2012)
I enjoy music in the background...depending on my mood I can listen to Josh Groban, ENYA, Loreena McKinnett, Daughtry, Carrie Underwood, etc... so many choices that I just go with what my mood wants to enjoy...
(Colleen Conklin 3:21pm March 15, 2012)
Like you, I have founf myself typing out lyrics quite by accident when I was very intent on typing something but there was a favorite song on the radio in the background! That's so funny! That new Adele album is so awesome. Everytime I hear "Rolling in the Deep," I've just go to get off my arse and move. She was incredible at the Grammys!
(Catherine Lee 4:43pm March 15, 2012)
I usually like to turn some kind of music on while I am playing games on the computer or while I am typing something but I don't if I am going to be reading anything because then I usually completely tune it out or get distracted. I don't usually read books with background noise. I do like to try to listen to some music everyday though.
(Chelsea Knestrick 5:08pm March 15, 2012)
I listen to very little music and usually only in the car during my commute, but this year I've switched to listening to books on CD.

If I have to focus, no music or books, but if it's a menial task like pitting together kits for work, I do listen to books on CD. (Thank you public library, at $50-120 a pop, I couldn't afford them.)
(Anne Muller 5:17pm March 15, 2012)
The book sounds awesome Paige..congrats! I'm not someone who can write with a lot of noise. I'm to easily distracted. If I have music on, like you, I'd either start singing or typing out the lyrics. The most noise I can work with is the snoring of my 2 dogs as they lay at my feet or the hum or the refrigerator. LOL
(Christine Warner 5:26pm March 15, 2012)
I find noise & music distracting & I don't write.
(Mary Preston 6:41pm March 15, 2012)
I love music when I am crafting or crocheting. However, I never listen to it when working or trying to sleep. I get sucked in and will zone in to the music to the exclusing of work and sleep
(Kelly Knapp 7:21pm March 15, 2012)
I usually have the radio going from the time I wake up until the time I go to bed. Although I'll listen to everything but rap, I keep the radio tuned to "adult lite rock," as they classify it. The station I found plays songs going back to when I was in school, which goes back quite a while, and plays a lot of songs that are out now, but aren't what I call "sreamin' meme" songs. Normally that relaxes me to where I can concentrate on whatever I'm working on, and I can shut out the world. If there's a project where I need some energy, I have CD's that I put on. Those I call my "motivation music," and they give me the extra energy I need to get major projects done around the house. One is a classical CD, and the others are mixed CD's that I happen to love.
(Peggy Roberson 8:48pm March 15, 2012)
The radio is on NPR in the car and I mix it up a bit with oldies and CD's. Multitasking is the key to parenting, but for concentrating on studying, it seems from studies that doesn't keep you focused.
(Alyson Widen 9:26pm March 15, 2012)
I love music, but don't listen to it nearly enough.
(Margay Roberge 10:36pm March 15, 2012)
I love most all kinds of music and I play what suits my mood. I can't have music playing while I am writing or typing though. I listen to music while I do most other things. I listen to music I can sing along with while cleaning, gardening or driving but only backround music while I do other things like reading is usually music without lyrics.
(Patti Paonessa 10:39pm March 15, 2012)
I usually have the radio on while I'm at work and in the car. When I'm dealing with details, I have the radio off just to focus. When I'm not concentrating on a detailed information, I could do several things at once.
(Kai Wong 11:03pm March 15, 2012)
sounds like a great book and i added to my wish list.i have a great job i answer the phones so i read at work but one of the grils talks nonstop so i put on head phones so i dont hear her.funny thing she still talks to ya!!!
(Jennifer Beck 11:23pm March 15, 2012)
I always have the tv going just for the noise. As for music when Im getting ready to go out Im on a Susan Boyle kick right now and listen to her. Your book sounds really good will have to put it on my list.
(Robin Priddy 1:06am March 16, 2012)
I usually always have the tv on, and I listen to music alot too, it is hard to concert on reading and listening to music or the tv at the same time though sometime.
(Natasha Donohoo 2:36am March 16, 2012)
I need music as a background but often I end up paying more attention to the music than whatever it is I'm supposed to be doing.
(Tara Smith 12:48pm March 17, 2012)
Registered users may leave comments.
Log in or register now!