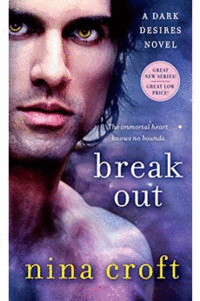 It's the time of year to settle back in a lawn chair and enjoy a good read. Author Nina Croft offers one reader a chance to win e-copies of books 1 - 3 in her Dark Desires romantic science fiction series. The books are: BREAK OUT, DEADLY PURSUIT and DEATH DEFYING. Here's what The Reading Cafe has to say about these books: "The DARK DESIRES series is addictive, intense and seductive. The storylines are heartbreaking, emotional and wondrous-the virtual reality of the storylines is intriguing and believable."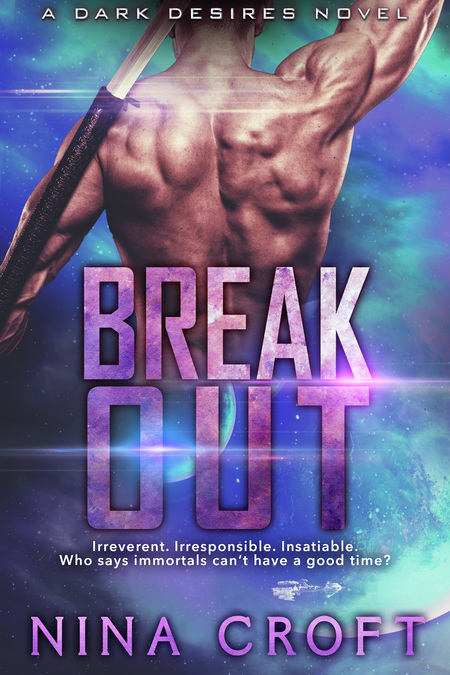 Who says immortals can't have any fun…
The year is 3048, Earth is no longer habitable, and man has fled to the stars where they've discovered the secret of immortality--Meridian. Unfortunately, the radioactive mineral is exorbitantly expensive and only available to a select few. A new class comprised of the super rich and immortal soon evolves. The Collective, as they're called, rule the universe.
Two-thousand-year-old Ricardo Sanchez, vampire and rogue pilot of the space cruiser, El Cazador, can't resist two things: gorgeous women and impossible jobs. When beautiful Skylar Rossaria approaches him to break a prisoner out of the Collective's maximum security prison on Trakis One, Rico jumps at the chance. Being hunted by the Collective has never been so dangerous-or so fun!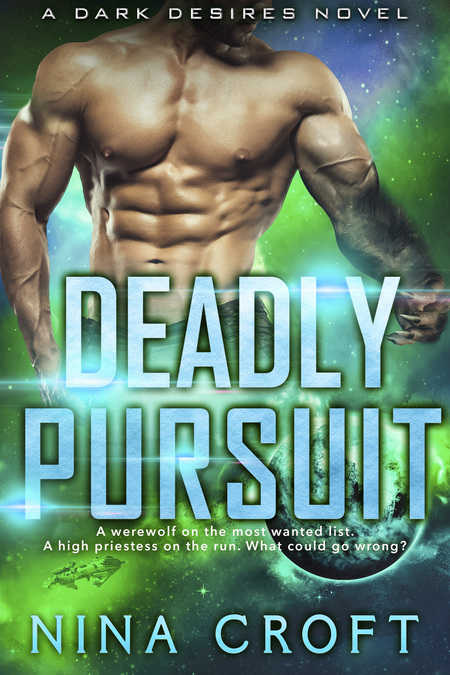 External love is the greatest risk of all…
He craves his own freedom.
Jonathon Decker knows how to keep his enemies close—and his allies closer. But what about his women? Everyone wants a piece of the world's sexiest werewolf, now that he's been broken out of prison. Enter Alexia, the High Priestess of the Church of Everlasting life. Captivating and independent, Alexia is everything Jon could want in a woman. But can she be trusted? It will take more than one night of endless passion to find out…
And she is his to possess…
After twenty-four years of faithfully playing by the rules, Alex is finally ready take fate into her own hands. Her passion for Jon is a force to be reckoned with—and the way he makes her feel keeps her coming back for more. But their desire could lead them both down a dark path—one in which there's no turning back. How much will each of them risk to be together…for all time?

Part space odyssey and part erotic paranormal love story!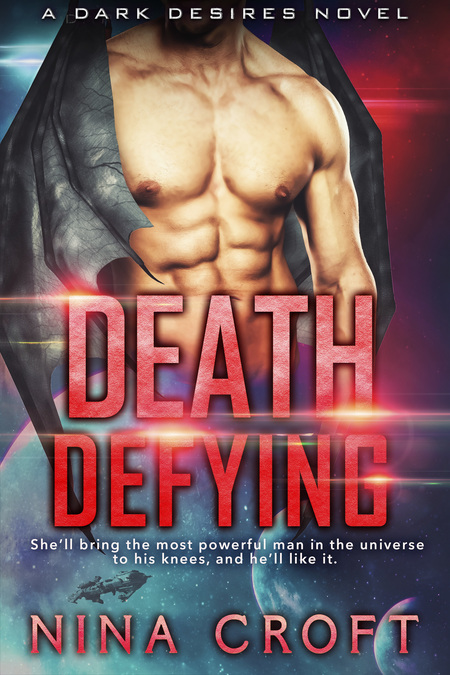 External love is the greatest risk of all…
Captain Tannis of the starship El Cazador is part snake, part human, and--according to some--all bitch. She is one job away from her lifelong goal--to achieve the immortality she craves. The assignment: protecting the most powerful man in the Universe.
After five hundred years, Callum Meridian, founding member of the Collective, is bored out of his mind. Until he realizes he's physically changing--into what, he isn't sure. Callum is determined to discover the truth, but his own people will stop at nothing to prevent it from coming out.
With a coup brewing and the crew of El Cazador close to tossing him off the ship, Callum turns to Tannis. Sparks fly as they work together to make it out alive. But can Callum really trust the one woman hell bent on using him? Defying death has never been more dangerous, more sexy, or more fun.
Contest ends: April 30, 2017