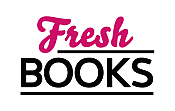 October ushers in great books with holiday themes!
Nina Croft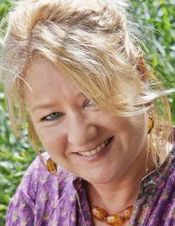 Blogging at Fresh Fiction
Nina Croft | Title Challenge: DECEPTION
November 23, 2020
Hi, I'm Nina Croft, writer of all sorts of romance. And I'm here to talk about my latest release, Read More...
Nina Croft | Favorite Science Fiction and Fantasy Worlds + Giveaway!
January 23, 2020
My Dark Desires series takes place around a thousand years from now, in the year 3048, in a distant star system, and follows the Read More...
Nina Croft | Why Sexy Space Stories Work for me…
April 14, 2017
Last year, my fabulous publisher, Entangled Publishing, brought out a new imprint; Scorched (Beyond your Wildest Fantasies!) and I was asked if I Read More...
Uncover Dark Series with Nina Croft
November 2, 2016
To celebrate the release of FLYING THROUGH FIRE, book 6 in the Read More...
Nina Croft | Deleted scene from FLYING THROUGH FIRE
October 29, 2016
In FLYING THROUGH FIRE, book 6 in my Read More...
Nina Croft | I Need a Hero
August 28, 2014
I was out running this morning trying to think of subjects to blog about when Bonnie Tyler came on my shuffle with "I Need a Read More...
Nina Croft | Why I Like it Hot...
May 7, 2014
It occurred to me recently that the majority of my stories take place in warm, often exotic locations and nearly always in the heat Read More...
Nina Croft | Category romance and Evolution
April 22, 2012
I have a soft spot for contemporary category romance. It started me, long ago, on what has turned out to be a lifetime love of Read More...
Nina Croft | Crossing Genres - good or bad?
July 4, 2011
I'm here to talk about my novella, BREAK OUT, which is released by Entangled Read More...
Growing up in the cold, wet, north of England, Nina Croft spent a lot of time dreaming of faraway sunnier places and ponies. When she discovered both, along with a whole load of other things, could be found between the covers of a book, her life changed forever.

Later, she headed south, picked up the perfect husband along the way, and together they volunteered to work in Africa. There they discovered a love of exotic places and a dislike of 9-5 work. Afterward they spent a number of years travelling (whenever possible) intermingled with working (whenever necessary.) Eventually they stumbled upon a remote area in the mountains of southern Spain and the small almond farm they now call home.

Nina spends her days reading, writing and riding her mare, Gencianna, under the blue Spanish skies—sunshine and ponies. She reckons this is proof that dreams really can come true if you want them enough.
Log In to see more information about Nina Croft
Log in or register now!
Series
Babysitting a Billionaire | Things To Do Before You Die | Dark Desires | The Order | The Melville Sisters | Heart of Fire | Storm Lords | Sisters of the Moon | Laws of Segregation | Beyond Human | Cutting Loose | Ruby Robbins' Sexy Space Odyssey
Books:
Insurrection, October 2021
Dark Desires Origins #3
Hardcover / e-Book
Deception, December 2020
Dark Desires Origins #2
e-Book
Malfunction, January 2020
Dark Desires Origins #1
e-Book
Uncontrollable (Unthinkable #3), October 2018
e-Book
Blackmailing the Bad Girl, June 2017
Cutting Loose #2
e-Book
Saving the Space Pirate, April 2017
Ruby Robbins? Sexy Space Odyssey #3
e-Book
Stolen by the Space Pirate, April 2017
Ruby Robbins? Sexy Space Odyssey #2
e-Book
Rescued by the Space Pirate, April 2017
Ruby Robbins' Sexy Space Odyssey #1
e-Book
Falling For The Bad Girl, March 2017
Cutting Loose #1
e-Book
Flying Through Fire, November 2016
Dark Desires #6
e-Book
Unthinkable, September 2016
Beyond Human #1
e-Book
His Fantasy Bride, July 2016
Things To Do Before You Die #3
e-Book
The Order, May 2016
The Order Boxed Set
e-Book
Her Fantasy Husband, April 2016
Things To Do Before You Die #2
e-Book
Heart's Awakening, December 2015
Heart of Fire #1
e-Book
His Fantasy Girl, October 2015
Things To Do Before You Die #1
e-Book
Blood and Metal, September 2015
Dark Desires #5
Paperback / e-Book
Return to Me, September 2015
Storm Lords #2
e-Book
The Spaniard's Kiss, July 2015
e-Book
Remember Me, June 2015
Storm Lords #1
e-Book
Tall, Dark and Deadly, May 2015
e-Book
Laws of Segregation Boxed Set, April 2015
Laws of Segregation Collection
e-Book
Laws of Segregation: Parts 1 - 4, April 2015
e-Book
Exiled, February 2015
Laws of Segregation #4
e-Book
Enchantment, February 2015
Laws of Segregation #3
e-Book
The Calling, February 2015
Laws of Segregation #2
e-Book
Chosen, February 2015
Laws of Segregation #1
e-Book
Death Defying, December 2014
Dark Desires #3
Paperback / e-Book
Taking Control, December 2014
Babysitting a Billionaire #3
e-Book
Deadly Pursuit, November 2014
Dark Desires #2
Paperback / e-Book (reprint)
Temporal Shift, November 2014
Dark Desires #4
Paperback / e-Book
Break Out, October 2014
Dark Desires #1
Paperback / e-Book (reprint)
Betting on Julia, September 2014
The Melville Sisters #2
e-Book
Out of Control, May 2014
Babysitting a Billionaire #2
e-Book
Bittersweet Darkness, February 2014
The Order #3
e-Book
Operation Saving Daniel, December 2013
The Melville Sisters #1
e-Book
Daughter of the Dragon Princess, November 2013
e-Book
Bittersweet Magic, November 2013
The Order #2
e-Book
The Descartes Legacy, October 2013
e-Book
Losing Control, August 2013
Babysitting a Billionaire #1
e-Book
Bittersweet Blood, March 2013
The Order #1
e-Book
Sisters of the Moon Boxed Set, December 2012
Sisters of the Moon Collection
e-Book
Sisters of the Moon, December 2012
Sisters of the Moon #3
e-Book
Bound to Moonlight, November 2012
Sisters of the Moon #2
e-Book
Bound to Night, October 2012
Sisters of the Moon #1
e-Book
Blackmailed by the Italian Billionaire, March 2012
e-Book
Deadly Pursuit, December 2011
Dark Desires #2
Paperback / e-Book
Tiger of Talmare, September 2011
e-Book
Break Out, July 2011
Dark Desires #1
e-Book
The Darkness, October 2010
e-Book
The Prophecy, February 2010
e-Book