Isn't the South such a romantic place? Author Mary Ellis is celebrating the success of her three novels, WHAT HAPPENED ON BEALE STREET, MAGNOLIA MOONLIGHT and SUNSET IN OLD SAVANNAH. All three are on sale through March 27, 2017. She's offering one lucky a chance to win a $10 AMAZON gift card. Enter now below!
Secrets of the South Mysteries #2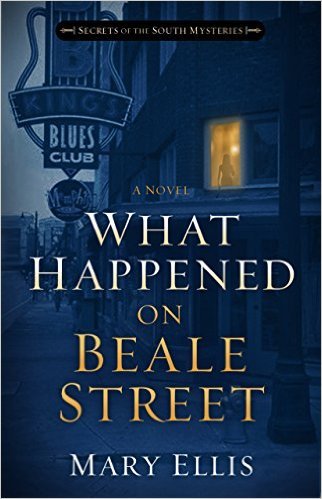 WHAT HAPPENED ON BEALE STREET is an exciting addition to the Secrets of the South Mysteries from bestselling author Mary Ellis. These standalone, complex crime dramas follow a private investigator's quest to make the world a better place…solving one case at a time.
A cryptic plea for help from a childhood friend sends cousins Nate and Nicki Price from New Orleans to Memphis, the home of scrumptious barbecue and soulful blues music. When they arrive at Danny Andre's last known address, they discover signs of a struggle and a lifestyle not in keeping with the former choirboy they fondly remember.
Danny's sister, Isabelle, reluctantly accepts their help. She and Nate aren't on the best of terms due to a complicated past, yet they will have to get beyond that if they want to save Danny.
On top of Danny's alarming disappearance and his troubled relationship with Isabelle, Nate also has to rein in his favorite cousin's overzealousness as a new and eager PI. Confronted with a possible murder, mystery, and mayhem in the land of the Delta blues, Nate must rely on his faith and investigative experience to keep one or more of them from getting killed.
Inspirational Mystery | Mystery

An intriguing murder featuring high and low realities of life in Memphis!

Secrets of the South Mysteries #3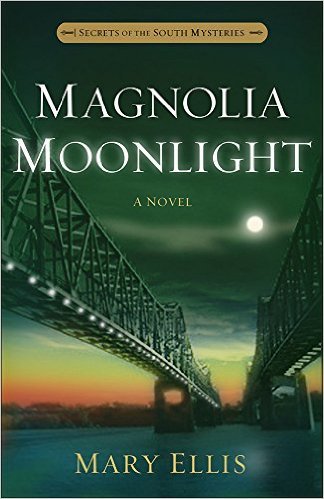 After being jilted by his fiancee, Michael Preston, a former accountant, pursues a new job as a private investigator. And, what better place to work than the new office of Price Investigations in Natchez, Mississippi? Unfortunately, Michael's partner, Elizabeth Kirby--a crack shot ex-cop with a past she wants to escape--resents having to work with someone whose only surveillance experience comes from television and video games.
Their boss and his wife, Nate and Isabelle, are two insanely busy newlyweds who are "forced" by their friends to finally take their honeymoon. However, their romantic trip to Alabama turns into an investigation when they bump into Izzy's ex-husband, Craig, who seems to have taken up his gambling addiction once again. In an attempt to save Craig, Izzy discovers her ex doesn't hold all the cards.
Back in Mississippi, Michael and Beth are left to take on their first case when a preacher allegedly commits suicide. His widow suspects foul play, but things look grim when Michael discovers the Reverend may have been stealing from his congregation.
Will Nate, his wife, and his employees be able to uncover the true face of deceit behind the masks that surround them?
Mystery | Inspirational Mystery

A delightful southern murder mystery and a lot of sweet tea!


ROMANTIC MYSTERY THAT HAS YOU LAUGHING

Secrets of the South Mysteries #4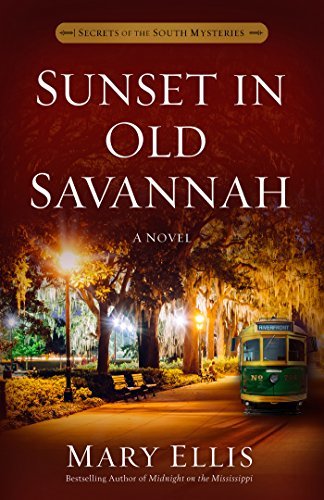 When a philandering husband turns up dead, our ace detectives have more suspects than moss-draped oaks in charming Savannah.
In Savannah, everyone has something to hide. Investigative partners and best friends Michael Preston and Elizabeth Kirby are hired by a wealthy socialite to do surveillance on her wayward husband. When the husband turns up dead, the socialite becomes the police's chief suspect. Mike and Beth must follow the clues through the historic town with more secrets than branches of moss- draped oaks. The duo uncovers a hodgepodge of potential murderers, including a scheming business partner, a resentful mistress, and a ne'er-do-well brother. As praise of their agency gets around, Mike and Beth must hire investigator Kaitlyn Webb to ease the workload. But will ghosts of Kate's past threaten everyone's safety before a killer can be put behind bars?
Contest ends: April 9, 2017