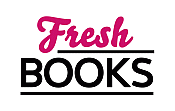 Spring for these books in March
Mary Ellis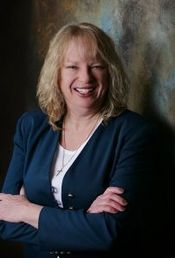 Blogging at Fresh Fiction
Mary Ellis | Research – The Best Part of Being an Author
August 3, 2015
Personally, I love to travel. As my husband and I investigate spots where we may someday retire, I find plenty of settings for my books Read More...
Mary Ellis | The Best Part of Being an Author
April 24, 2015
Today I'm sharing photos of the best part of being an author….research. Visiting the location where a story takes place not only provides Read More...
Mary Ellis | Real Civil War Spies
August 15, 2014
In my historical romance, THE LADY AND THE OFFICER, Madeline Howard had never intended to Read More...
Mary Ellis | Book-signings in a bygone era of brick and mortar
April 18, 2014
I often think back fondly of my very first book-signing. I had just published a romantic suspense geared to the literary/library market. So Read More...
Mary Ellis | Traveling the Back Roads in Search of a Story
August 7, 2013
I'm often asked how I find out so much about the people I write about the Amish. Answering that question is easy, I jump Read More...
Mary Ellis has written twelve best-selling novels set in the Amish community and several historical romances. Her latest, Magnolia Moonlight, is third of a new mystery series, Secrets of the South, from Harvest House Publishers. Before "retiring" to write full-time, Mary taught school and worked as a sales rep for Hershey Chocolate, a job with amazingly sweet fringe benefits. She enjoys traveling, gardening, bicycling and swimming, and lives in Ohio with her husband, dog and cat. Sunset in Old Savannah releases in early 2017
Log In to see more information about Mary Ellis
Log in or register now!
Series
New Beginnings | Civil War Heroines | Secrets of the South Mysteries | Marked for Retribution | A Bourbon Tour
Books:
100 Proof Murder, August 2021
A Bourbon Tour #2
Hardcover / e-Book
One For the Road, January 2021
A Bourbon Tour mystery Book 1
Hardcover / e-Book
Island of Last Resorts, November 2019
Marked for Retribution #3
Hardcover / e-Book
Sweet Taste of Revenge, February 2019
Marked for Retribution #2
Hardcover / e-Book
The Amish Sweet Shop, December 2018
Trade Size / e-Book
Hiding in Plain Sight, August 2018
Marked for Retribution #1
Hardcover / e-Book
Sunset in Old Savannah, April 2017
Secrets of the South Mysteries #4
Trade Size / e-Book
Magnolia Moonlight, August 2016
Secrets of the South Mysteries #3
Paperback / e-Book
What Happened on Beale Street, April 2016
Secrets of the South Mysteries #2
Paperback / e-Book
Amish Christmas Memories, September 2015
e-Book
Midnight on the Mississippi, August 2015
Secrets of the South Mysteries #1
Paperback / e-Book
The Last Heiress, February 2015
Paperback / e-Book
The Lady and the Officer, August 2014
Civil War Heroines #2
Paperback / e-Book
Romance on the River, April 2014
Civil War Heroines
e-Book
A Plain Man, April 2014
Paperback / e-Book
Always in My Heart, February 2014
e-Book
The Quaker and the Rebel, January 2014
Civil War Heroines #1
Paperback / e-Book
An Amish Miracle, December 2013
Paperback / e-Book
A Little Bit of Charm, September 2013
New Beginnings #3
Paperback / e-Book
Love Comes To Paradise, February 2013
New Beginnings #2
Paperback / e-Book
Living In Harmony, August 2012
New Beginnings #1
Paperback / e-Book
An Amish Family Reunion, February 2012
Paperback / e-Book
A Marriage For Meghan, October 2011
Wayne County #2
Paperback / e-Book
Abigail's New Hope, April 2011
Wayne County #1
Paperback
Sarah's Christmas Miracle, August 2010
Paperback
The Way To A Man's Heart, July 2010
Miller Family #3
Paperback
Never Far From Home, January 2010
Miller Family #2
Paperback
A Widow's Hope, March 2009
Miller Family #1
Paperback

Videos