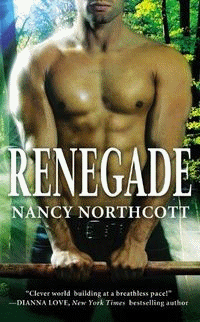 Win signed ARCs of RENEGADE and PROTECTOR, Nancy's first novel and novella, and a Keeper Kase(TM).
When you travel this summer, tuck some hot mages into your bags! To celebrate the upcoming release of GUARDIAN, the second book in her paranormal romantic suspense series from Grand Central Forever Yours, Nancy's giving away the first book in the series and the bridging novella. She's also including a Keeper Kase(TM) with book cover cards.
In RENEGADE, mage sheriff Valeria Banning falls into the hands of the mages' deadly enemies, the ghouls, and sends out a magical call for help. To her great shock and dismay, the mages' most wanted fugitive, former sheriff Griffin Dare, rescues her. Gratitude compels her to listen to his claims that he's innocent, and his logic forces her to admit he might be telling the truth. When the mage Collegium finds out the two are working together, they must run for their lives--from the law, the threat of a ghoul takeover, and a possible Collegium mole.
The novella, PROTECTOR, is the story of a helicopter pilot who's too hot to handle and a wildland firefighter who isn't afraid to play with fire. They almost got together once before, but he backed away. Now they're fighting a wildfire together and are under attack by dark magic. When each day could be their last, will they finally seize this chance at love?
TORN APART BY MAGIC
Afraid the woman he loved, Camellia "Mel" Wray, wouldn't accept him, Stefan Harper never revealed his study of magical medicine or his abilities, instead allowing her to believe he'd been unfaithful. Now she's back in his life—and their mutual attraction burns hotter than ever. But when something dark and otherworldly threatens humans, Stefan must summon his mage powers to keep everyone safe.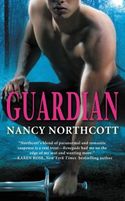 REUNITED BY MURDER
FBI agent Camellia "Mel" Wray is no stranger to violence but when an old friend is brutally murdered, the loss hits her hard. Mel's heart takes another blow when the best person to help with the investigation is Dr. Stefan Harper, the only man she ever loved—and lost. One look at the gorgeous medical expert and Mel realizes he's still impossible to resist—and still harboring a secret after all these years . . .
Will Mel be able to trust him again? Or will their love cost them even more than it did the first time?
Contest ends: June 10, 2013