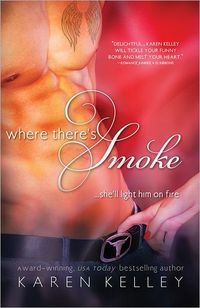 Enter for a chance to win an autographed copy of Where There's Smoke.
What are the names of the hero and heroine in Where There's Smoke and Where There's A Will? To find the answers click here then click on the covers.

Where There's A Will
Order Today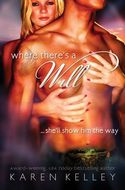 Her Fantasies Were Wild But Buried Deep...
Haley Tillman words hard at being a good girl, hiding her rich fantasy life in the pages of her diary. But being good doesnt' seem to get her anywhere with men, and her confidence is on a downward spiral. She's ready to try something altogether different, but hasn't a clue where to start. In a moment of desperation, she prays for a miracle...
He Might Take Her Beyond Them...
Ryder is the perfect combination of powerful angel plus normal hot-blooded man. Crossing into the mortal world could cost him his existence. But mortals are like a potent drug to Ryder, and Hayley is quickly becoming his drug of choice...
Contest ends: December 31, 2012