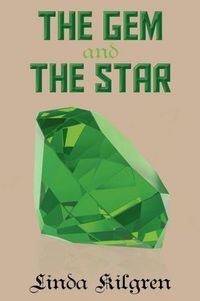 Enter to win an autographed copy of the Anniversary Edition of The Gem And The Star 2012.

THE GEM AND THE STAR Anniversary Edition, 2012
Order Today
The Gem~Cwen has been raised in isolation, trained in martial arts and combat with a sword. She has no knowledge that she's not an Earthling. Cwen is the Queen of a race of beings called Liambrians.
After being sent into the future to escape the clutches of a being from another galaxy, Cwen discovers, to her trepidation, she is married to the Overlord of the Liambrians.
The Star~Otas, the Overlord, has one primary purpose; to escape the threat of the Trexrans, led by the evil Maccus, who needs Cwen and all of the Liambrians to create a Master Race with extrasensory capabilities.
Otas' Queen hates him on sight. Together, can Cwen and Otas find love and ensure the survival of the Liambrians?
Contest ends: November 30, 2012