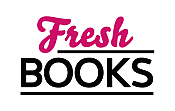 Kick off a new year with great reads!
Dani Collins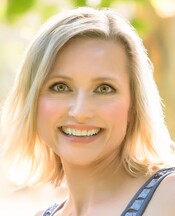 Blogging at Fresh Fiction
Dani Collins | Exclusive Excerpt: CONFESSIONS OF AN ITALIAN MARRIAGE
August 28, 2020
"I'm not asking you to forgive me, only to trust me that this was necessary. For both of our safety.&rdquo Read More...
Dani Collins | Why I Love a Billionaire with a Baby
April 24, 2020
Writing for Harlequin Presents, I always know my hero will be exceptionally wealthy. It's part of the promise to our reader that Read More...
Dani Collins | Interview with Melodie, Heroine of VOWS OF REVENGE
September 1, 2015
I tried interviewing my hero from VOWS OF REVENGE for a blog post Read More...
Dani Collins | When the Anti-Family Man Faces Fatherhood
June 2, 2015
My hero in SEDUCED INTO THE GREEK'S WORLD, Demitri, is one of those heroes Read More...
Dani Collins | HIS BLUSHING BRIDE
May 12, 2015
The prequel* to this novella, BLAME THE MISTLETOE, tells the story of Liz Read More...
Dani Collins | Series Versus Linked Books
March 11, 2015
I've mentioned elsewhere that my novellas with Montana Born turned into a series of linked books by accident. I agreed to write Read More...
Dani Collins | The Sheikh's Sinful Seduction
March 5, 2015
Since this is one of my first blog posts with Fresh Fiction, I thought I'd tell you a little about myself. Along with writing Read More...
Dani Collins | THE BACHELOR'S BABY
February 25, 2015
In THE BACHELOR'S BABY, my heroine, Meg Canon, is a news anchor Read More...
Award-winning and USA Today Bestselling author Dani Collins thrives on giving readers emotional, compelling, heart-soaring romance with some laughter and heat thrown in, just like real life. When she's not writing—just kidding, she's always writing. She lives in Canada where social isolation is her normal.
Log In to see more information about Dani Collins
Log in or register now!
Series
Montana Born Christmas | Montana Born Homecoming | Montana Bachelor Auction | Seven Sexy Sins | Makricosta | Montana Born Bride | The Wrong Heirs | Firefighters of Montana | Love in Montana | Secret Dreams | Blue Spruce Lodge | Barsi on Fifth
Books:
One Snowbound New Year's Night, January 2022
Mass Market Paperback / e-Book
Manhattan's Most Scandalous Reunion, September 2021
The Secret Sisters #2
Paperback / e-Book
Married for One Reason Only, August 2021
The Secret Sisters #1
Paperback / e-Book
Ways to Ruin a Royal Reputation, April 2021
Signed, Sealed…Seduced #1
Paperback / e-Book
Confessions of an Italian Marriage, September 2020
Mass Market Paperback / e-Book
A Hidden Heir to Redeem Him, April 2020
Feuding Billionaire Brothers #1
Mass Market Paperback / e-Book
Innocent's Nine-Month Scandal, April 2019
Barsi on Fifth #2
Mass Market Paperback / e-Book
A Virgin to Redeem the Billionaire, February 2019
The Barsi on Fifth Duet #1
Mass Market Paperback / e-Book
From The Top, March 2018
Blue Spruce Lodge #2
e-Book
On the Edge, January 2018
Blue Spruce Lodge #1
e-Book
Not In Her Wildest Dreams, January 2017
Secret Dreams #1
e-Book
His Christmas Miracle, November 2016
Love in Montana #5
e-Book
Scorch, June 2016
Firefighters of Montana #2
e-Book
The Consequence He Must Claim, February 2016
The Wrong Heirs #2
Paperback / e-Book
The Marriage He Must Keep, January 2016
The Wrong Heirs #1
e-Book
A Montana Born Christmas, November 2015
e-Book
Vows of Revenge, September 2015
Paperback / e-Book
Seduced into the Greek's World, June 2015
Makricosta #4
Paperback / e-Book
His Blushing Bride, May 2015
Montana Born Bride #2
e-Book
The Sheikh's Sinful Seduction, March 2015
Seven Sexy Sins
Paperback / e-Book
The Bachelor's Baby, March 2015
Montana Bachelor Auction #3
e-Book
Christmas in Montana, December 2014
Paperback
The Russian?s Acquisition, November 2014
Hardcover / e-Book (reprint)
The Russian's Acquisition, November 2014
Harlequin Presents Series #3287
e-Book
The Russian?s Acquisition, November 2014
Paperback / e-Book
Montana Homecoming, November 2014
Paperback
Hometown Hero, October 2014
Montana Born Homecoming #3
e-Book
Blame the Mistletoe, October 2014
Montana Born Christmas #1
e-Book
The Dani Collins Erotic Romance Collection, August 2014
e-Book
The Ultimate Seduction, August 2014
#2 21st Century Gentelmen's Club
Mass Market Paperback / e-Book
An Heir To Bind Them, June 2014
#3 Makricosta Series
Mass Market Paperback / e-Book
A Debt Paid in Passion, February 2014
Mass Market Paperback / e-Book
More Than A Convenient Marriage?, December 2013
Makricosta #2
Mass Market Paperback / e-Book
Proof Of Their Sin, July 2013
One Night With Consequences #1
Mass Market Paperback / e-Book
The Healer, March 2013
e-Book
No Longer Forbidden?, January 2013
Makricosta #1
Hardcover
Hustled To The Altar, October 2012
Trade Size / e-Book