Top 5 Characteristics of a Body Shop Bad Boy
GIVEAWAY: a copy of ZERO TO SIXTY

February 7, 2017
In ZERO TO SIXTY, bad boy mechanic Sam Hamilton is gruff, huge, and tattooed. He's menacing even when not trying to be. So what makes him a hero?
A need to defend the innocent. Sam won't stand for children, women, or pets to be abused. And he's part of an amateur effort to rescue stray dogs. Enter Cookie…


Sam might seem quiet, rough, and only able to fix cars, but he's so much more than that. He comes from an abusive background, so he's actually sensitive under all that tough exterior. And he's a fan of peanut butter cookies!
A sense of humor. He's constantly bantering with his best friend Foley and the rest of the guys at Webster's Garage. They're his family, along with Eileen, Foley's mom, who helped raise him.
Sex appeal. Because what kind of hero would he be if he wasn't sexy? What do you think of this guy, I ask you?


The capacity to love. Sam has always just wanted to belong, to figure out why that needy little boy inside him couldn't make his mom love him. He feels so much for others but buries those emotions deep. He'd do anything for those he cares about. And for Ivy, he'll even walk away, no matter how much it hurts…
Thanks for having me!
Marie
Giveaway
What are your top characters to look for in a "bad boy book boyfriend?" Tell us below and one of you will win a copy of ZERO TO SIXTY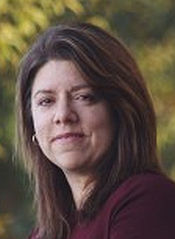 Caffeine addict, boy referee, and romance aficionado, USA Today bestselling author Marie Harte has over 100 books published with more constantly on the way. Writing romance, and in particular erotic romance, across the genres, she's created stories set on other worlds, among paranormal creatures, and between normal men and women seeking true love.
Marie is a confessed bibliophile and devotee of action movies. Whether hiking in Central Oregon, biking around town, or hanging at the local tea shop, she's constantly plotting to give everyone a happily ever after. Visit her website and fall in love.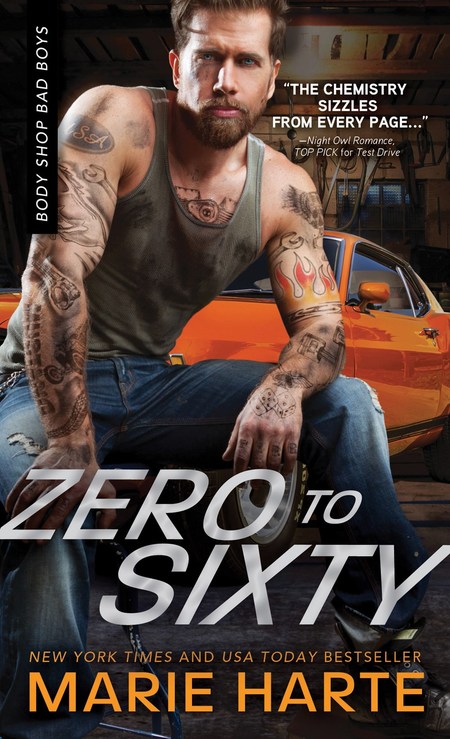 BAD BOY SAM + GOOD GIRL IVY = LEARNING TO LOVE AGAIN
After her last disaster of a relationship, Ivy Stephens is content being single. She has her job, her apartment-and the cute little puppy she's seen hanging around. When he escapes, she finds her search efforts aided by a big, burly, devastatingly handsome man. One who claims a prior claim on her dog.
Sam Hamilton is at loose ends since his best friend fell in love. He finds a sense of purpose in rescuing strays. The puppy who's stolen his heart just happens to run into blond, beautiful Ivy. And Sam can't help hoping she'll take in one more stray-him-for good.
Romance Contemporary [Sourcebooks Casablanca, On Sale: February 7, 2017, Paperback / e-Book, ISBN: 9781492630326 / eISBN: 9781492630333]

Harte was really able to hit the mark on all of what makes a good book great

Comments
32 comments posted.
Re: Top 5 Characteristics of a Body Shop Bad Boy

I love the sound of this. It's going right on !my
TRL. He sounds like my kind of hero. They have to
be compassionate, loyal and protective of all the
defenseless. And being big and handsome makes it
even better. :)
Carol L
Lucky4750 (at) aol (dot) com
(Carol Luciano 3:17pm February 7, 2017)
Intelligent and trustworthy
(Laurie Gommermann 4:06pm February 7, 2017)
I love sense of humor, loyal, protective, damaged, honest/
trustworthy, intelligent, and passionate.
(Carrie Tillman 4:44pm February 7, 2017)
Holy cow! You pretty much covered everything but tender
passion is great, too! Humor a must as is empathy.
(Kathleen Bylsma 5:38pm February 7, 2017)
Sexy, sense of humor, loyal, brave.
(Sharlene Wegner 8:55pm February 7, 2017)
Wow! He sounds like a really mixed up but very exciting guy.
He wants to reach out & belong....love this kind of character. Will put this book on my TBR list.
(Lois Imel 9:01pm February 7, 2017)
Mystery, humor & sexy guy.. what more could I want!!??
(Shirley Bennett 11:03pm February 7, 2017)
Sam's character is what I look in a man. He's a protector
and he doe's have a little baggage. He wouldn't be human
if he didn't. He's sexy and gruff. But he has a huge
heart. I will take him if Ivy doesn't :) Can't wait to
read this.
(Teresa Kleeman 12:39pm February 8, 2017)
He might seem rough and tough on the outside but deep down
he's just protective of those he loves and has a wicked
sense of humor!
(Ada H. 4:11am February 8, 2017)
He sounds like the perfect messed up Alpha male most women
drool over. LOL I prefer to read about these type of men when
the strong and confident woman brings him to his knees!!
(Terry Trahan 8:23am February 8, 2017)
Pretty much covered all my requirements! As did other
commenters! ;)
(Kathleen Bylsma 5:54pm February 8, 2017)
This sounds like a great read. Just my kind of guy!
(JoAnn White 6:58pm February 8, 2017)
Protective, loyal, honest, funny.
(Jana B 7:04pm February 8, 2017)
All of these guys are so great. I love that although they're
big beefcakes, they are sweeties on the inside. They treat
women with respect. They remind me of my husband - he's a
tall, beefy guy with tattoos, and he sometimes gets the
fisheye, but he's a prissy cat who volunteers at wildlife
shelters & works with the disabled. These are men after my own
heart.
(Miranda Owen 10:12pm February 8, 2017)
principled and strong characters.
(Sharon Berger 10:30am February 9, 2017)
Smart & strong!
(Dawn Staniszeski 10:32am February 9, 2017)
Bad Boy heroes aren't my favorite, but they do make good ones. Who they
really are can be deceptive. They have often buried their soft core in a hard,
abrupt exterior. It is for their protection. After all, a bad boy can't let anyone
know he is sensitive and vulnerable. They often have a strong protective
streak and are strong enough to be effective when needed. When they do
show their soft side, you know they are making themselves vulnerable to hurt,
but feel the risk is worth it. Hmmm, maybe I should try some more bad boy
stories. They have much to offer.
(Patricia Barraclough 12:59pm February 9, 2017)
honest, funny, good looking,friendly, good looking....
(Sandy Haber 5:56pm February 9, 2017)
Honesty. Above all else.
(Judy Gregory 8:30pm February 10, 2017)
Under it all heart of gold
(Patricia Wagner 11:48am February 11, 2017)
Everything you enumerated but must be willing to accept that
he is good.
(Kathleen Bylsma 4:06pm February 11, 2017)
Honesty, trustworthiness, strength, compassion, courage,
intelligence, humor
(Irene Menge 8:12pm February 11, 2017)
Definitely laughter and safety and honest.
(Laura Gullickson 12:43pm February 12, 2017)
Sense of humor and protective
(Denise Boyd 2:49am February 12, 2017)
LOVE Sam and love the cover!!
can't wait to read!!
(Jennifer Beck 8:55am February 12, 2017)
sounds like a great book the body painting rocks
(Philip Halter 9:05am February 12, 2017)
Well I am a guy but in a book girlfriend I look for humor
and cockiness
(Ricardo Gonzalez 1:07pm February 12, 2017)
Honesty, reliable, doesn't hurt if he is good looking. Not
into all the ink though.
(Nancy Luebke 2:29pm February 12, 2017)
love a guy who stands up for animals and living creatures that cannot defend
themselves
(Diane McMahon 2:33pm February 12, 2017)
You hit them all! Although, I love a man with a deep voice!
(Kathleen Bylsma 5:23pm February 12, 2017)
Protective and loyal with a sense of humor. Loves his family and not afraid to show it.
(Linda Harrison 8:47pm February 12, 2017)
Online shopping has lot of advantages like saving time and money but this is also the fact that scams are also exist in this market so be carefull. When compliance with regulations is taken to heart during assembly (or even before the trial), there is a much cheaper offer than conducting a state or even federal investigation with paying fines and damage that the investigation will inflict on any company brand. Many companies producing these devices will not have the reputation or market share they could count on to pull themselves out of such a financial and PR crisis in the event of such damage. These devices can become a kind of tape measure when it comes to child safety, but the market is growing, and one of these companies may be on the first floor of the first major offer. However, the big question remains: will the best wearable devices rafiqsonsonline(.)com/product-category/mens-watch/ go on sale before one bad apple ruins the rest of the crop?
(Kyle Charter 1:13am June 24, 2019)
Registered users may leave comments.
Log in or register now!