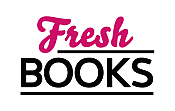 Get a great read for October
Julie Ann Walker | The Stars of THRILL RIDE!

April 20, 2013
AVAILABLE
Black Knights Inc. #4

April 2013
On Sale: April 2, 2013
Featuring: Richard "Rock" Babineaux; Vanessa Cordero
352 pages
ISBN: 1402282699
EAN: 9781402282690
Kindle: B009RXJDLI
Paperback / e-Book
Add to Wish List

Also by Julie Ann Walker:
Ride the Tide, November 2020
Hell on Wheels, March 2020
In Moonlight and Memories, July 2019
In Moonlight and Memories, July 2019

Meet Richard "Rock" Babineaux and Vanessa Cordero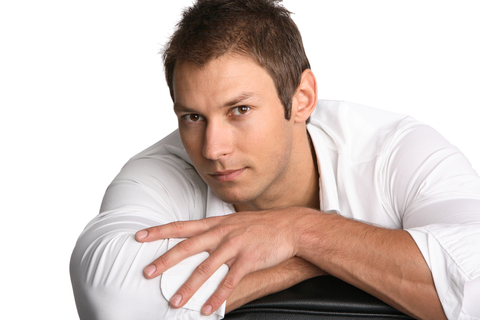 This is Richard "Rock" Babineaux.  And he comes by his nickname honestly.  He's the cornerstone, the dependable one, the guy everyone wants at their backs in the custom motorcycle shop that provides the cover for the clandestine government defense firm known as Black Knights Incorporated.  A former Navy SEAL, Rock spends the time he's not on super-secret missions for Uncle Sam either strumming his guitar, polishing the chrome on his tricked-out, handcrafted Harley chopper, or trying to avoid the advances of the ever-intrepid Vanessa Cordero.  Sometimes stoic, always philosophical, and equipped with a sexy Cajun accent, Rock is just the kind of man women tend to swoon over - including Vanessa.  But he's got a secret.  One so big it threatens to destroy everything and everyone he knows and loves...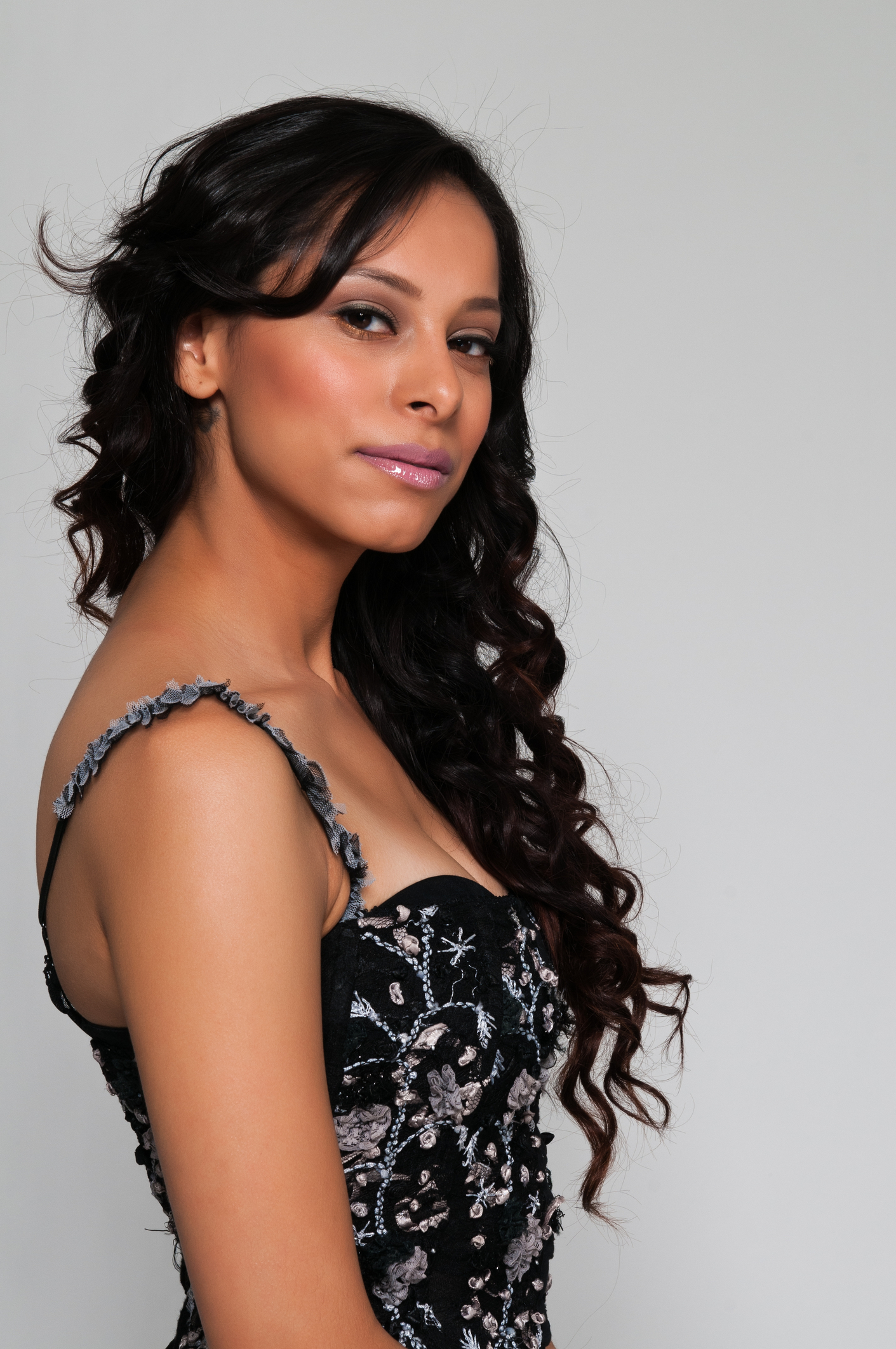 Meet Vanessa Cordero. But don't let her soft, dainty exterior fool you.  She's got the heart of a lioness.  A renowned military communications specialist, Vanessa is the newest member of Black Knights Inc. and is fluent in multiple languages.  Perhaps it's her advanced ear for dialects and accents that makes her belly fill with butterflies whenever Rock starts talking in that smooth, drawling Cajun French of his, or maybe it's just the heat she sees shining out at her from his lovely hazel eyes.  She prides herself on being tough, tenacious, and, above all else, true-hearted.  So, when Rock is accused by the U.S. government of turning rogue, she relies on what her heart is telling her and refuses to believe the charges leveled against him...
And now that you've met the dynamic duo of THRILL RIDE, read on for an excerpt!
He was going to shoot her!
She could see his pistol silhouetted against the thin beam of light and for a heartbeat of time, before fear had a chance to kick in, she felt one and only one emotion...
Indignity. She could not believe he was actually going to—
Boom!
His 9mm sounded like a cannon explosion, so loud it rattled Vanessa's teeth. She waited for the punch of mind-numbing pain, for the specter of death to follow quickly on its heels, but all she felt was something fall into the leaves beside her feet.
Instinctively she jumped away, glancing down as Rock pointed his flashlight at the forest floor, spotlighting the writhing, yellow body of the fatally wounded snake. He was at her side in two steps, grabbing the snake by one of its bloody coils and neatly severing its head with the 10-inch bowie knife he'd had hidden somewhere on his person.
"I..." she tried to swallow her heart, which had leapt into her throat the instant she'd seen that big, black pistol pointed at her head. "I thought you were going to..." She couldn't continue. The darkness around her was spinning and if she didn't do something fast she knew she was going to be sucked down into its vortex.
Head between your knees. Put your head between your knees...
She bent at the waist and grabbed the backs of her legs, pulling herself down in a long stretch that impeded the rapid contractions of her diaphragm and kept her from hyperventilating and passing out.
And wouldn't that impress him? If she keeled over in a dead faint?
Um, no. The answer to that was a definite N.O.
She remained like that, doing her best impression of a human taco, for a couple of seconds, pressing her cheek to her kneecaps until the stars stopped spinning in front of her eyes, and then she straightened. In the dim circle of illumination cast by the flashlight, she could just make out Rock's concerned frown.
"Y'okay?" he asked.
"Yes, I—" She raked in a calming breath, appalled to discover her entire body was shaking. So much for the whole hard-ass operator persona she'd been working on since starting at BKI. "I'm all right," she finally managed.
"What did you think I was gonna do?"
"Oh, uh..." She bit her lip and squinted when he shined the light in her face.
"You actually thought I was gonna shoot you, didn't you?"
"Stop shining that thing in my eyes," she barked, holding a hand up in front of her face. It was a good excuse to one, hide her expression from him because she was so totally busted, and two, change the subject.
"Sonofabitch! You did!" His tone was incredulous. He spun around, stomping a few feet away. She blinked against the darkness—which was made even worse by the fact that she'd just had a flashlight directed in her eyes—and tracked his movements only by following the thin, bouncing beam of illumination. Then, suddenly, he had the thing aimed at her face, and she was blinded again. "So you believe all that stuff you're hearing about me? You think I—"
"No," she cut him off. Taking a step toward him, imploring him with outstretched hands. "I don't believe it."
He was silent for a long, pregnant moment. The chorus of frogs and the drone of nighttime insects struggled to fill the void, then, "You're a terrible liar."
"Rock, I—"
"Save it."
She snapped her mouth shut. What more could she say? For a split second there, she had thought he was going to shoot her.
"You think you can keep up?" The question, so sudden and so far off topic, momentarily befuddled her.
"I—I've done okay so far, haven't I?"
A resonant grunt was his only response. And then there wasn't any time for words, because she was too busy trying to stay close to him and the light in his hand.
The darkness, that stygian, black abyss...It brought back too many memories.
She shivered and tripped over a large root. Flailing, she tried to keep her balance and failed. But before she oh-so-gracefully face-planted into the ground, he was there, grabbing her under her arms, hoisting her up against his solid chest.
And time came to a screeching halt.
It was like someone tipped the hourglass on its side and the grains of sand stopped falling. The sounds of the forest faded away. The oppressive humidity faded away. The unbearable darkness faded away. There was nothing but the two of them, locked in an embrace, faces inches apart, ragged breath mingling.
Kiss me.
The thought slid through her mind, unwelcome and startling. She knew it wasn't right. Knew he wasn't going to change his mind about what he could offer her. Knew she was only wasting her time hoping that he would. But right now, in this moment, that wasn't really a moment at all since it was a brief instant out of time, she wanted to know what it was to hold him in her arms. To feel his passion, taste his essence, and share with him those same things in herself.
He bent just slightly, his full lips so close, his sweet breath so warm...
And then he set her away from him, pressing the penlight into her palm.
"You take the light," he instructed. "Just make sure to shine it at my feet."
that, he turned away, and she was left with no recourse but to follow him on knees that'd turned to jelly.
Thank you Fresh Fiction for having me on today!  As always, it's an honor and privilege!
He's Gone Rogue...
Ex-navy SEAL Rock Babineaux is as Cajun as they come—spicy, sexy, and more than a bit wicked. But would he actually betray his country? Even his best friends on the special-ops Black Knights team aren't sure they can trust him. Now the target of a massive manhunt, Rock knows the only way to protect the team—especially his partner, Vanessa—is to run...
She Won't Back Down...
Rock might think he can outmaneuver them all, but he hasn't counted on how stubborn Vanessa Cordero can be. And she refuses to cut him loose. Sure, her partner has his secrets, but there's no one in the world she'd rather have by her side in a tight spot. Which is good because she and Rock are about to get very tight...
ABOUT THE AUTHOR
Julie Ann Walker is the New York Times and USA Today Bestselling Author of the Black Knights Inc. romantic suspense series. She is prone to spouting movie quotes and song lyrics. She'll never say no to sharing a glass of wine or going for a long walk. She prefers impromptu travel over the scheduled kind, and she takes her coffee with milk. You can find her on her bicycle along the lake shore in Chicago or blasting away at her keyboard, trying to wrangle her capricious imagination into submission. Look for the first four books in her fast-paced series: HELL ON WHEELS (August 2012) IN RIDES TROUBLE (September 2012) REV IT UP (October 2012) and THRILL RIDE (April 2013). For more information, please visit www.julieannwalker.com or follow her on Facebook www.facebook.com/jawalkerauthor and/or Twitter @JAWalkerAuthor.
To Purchase THRILL RIDE
Amazon | Barnes and Noble | Books-a-Million | IndieBound | Target | Sourcebooks | Discover a New Love
(All photos used in the post, I either own outright or purchased the right to use through Dreamstime Stock Photos)
What do you think of the "stars" of THRILL RIDE? One commenter will win a copy of REV IT UP, the (Book 3 in the Black Knights Inc. Series, and where readers first meet Rock and Vanessa, hero and heroine of THRILL RIDE).
Comments
28 comments posted.
Re: Julie Ann Walker | The Stars of THRILL RIDE!

From what I've read, it sounds like somewhere down the road, these two are going to get close, and things are really going to get hot!! I really enjoyed the excerpt, and wish I had the book in front of me right now so that I could start on it tonight!! Great excerpt, and hot cover!! Congratulations!!
(Peggy Roberson 10:24pm April 20, 2013)
Congrads. from this post it sounds like we could had into a strong story and love. TFS.
(Sherry Butcher 10:30pm April 20, 2013)
WOW, Richard "Rock" Babineaux and Vanessa Cordero with Black
Knights Inc. are great characters and I truly enjoyed
reading about them and I am so thrilled about them together
that I want to read more and more. Thanks for the fantastic
contest and I would love to win your fantastic books.
Thanks, Cecilia CECE
(Cecilia Dunbar Hernandez 10:31pm April 20, 2013)
Boy, what a thrill ride! I am ready to hop aboard!
(Gladys Paradowski 1:48am April 21, 2013)
Sounds fantastic! Love the cover artwork too!
(Kelly Applegate 3:18am April 21, 2013)
I like to cover and the excerpt, but the two photos posted here of the hero and heroine just didn't do it for me. I guess I just like slightly more mature characters. LOL
(Donna Holmberg 3:31am April 21, 2013)
It sounds interesting.
(Pam Howell 7:56am April 21, 2013)
They sound great.
(Kent Cook 11:32am April 21, 2013)
Hot...very hot!! This is one book that I would love to read!! I am adding it to my TBR list!!
(Betty Hamilton 11:38am April 21, 2013)
I do like those Cajuns.
(Anna Speed 12:24pm April 21, 2013)
I am liking what I have read so far! Sounds wonderful!
(Colleen Conklin 1:18pm April 21, 2013)
I have to agree with Donna H., the two photos posted of the hero, Rock and the heroine, Vanessa, do not fit their profile descriptions or my expectations. He doesn't look tough enough. If he had some facial hair, longer hair, and wearing a t-shirt with a leather jacket and a bit older and "hot" he might fit into the former Navy SEAL, Harley- dude character. Vanessa looks like she's fresh out of high school, and I would expect her to have tatoos (for a tough girl). I do love the storyline and the cover art for all your books, but the photos take away from it all and don't do it for me, either.
(Linda Luinstra 2:57pm April 21, 2013)
I just love stories where men resist! Can't wait to see how that works for him. :)
(Tracie Travis 3:26pm April 21, 2013)
It's sounds interesting and will be one that will be hard to put down until you finish the book. Good luck with it.
(A.I. Lehl 3:56pm April 21, 2013)
Thanks for sharing about your novel, Julie! It sounds AWESOME!
(Chelsea Brooks 8:21pm April 21, 2013)
Sounds like a fun read
(Darci Paice 10:13pm April 21, 2013)
Thanks for the making it possible for one of us to win it. I wish you much success in your writing.
(Sigrun Schulz 10:34pm April 21, 2013)
WOW, Richard "Rock" Babineaux and Vanessa Cordero with Black
Knights Inc. are great characters and I truly enjoyed
reading about them and I am so thrilled about them together
that I want to read more and more. Thanks for the fantastic
contest and I would love to win your fantastic books.
Thanks, Cecilia CECE
(Cecilia Dunbar Hernandez
(Cecilia Dunbar Hernandez 11:32pm April 21, 2013)
Thank you for the amazing excerpt.
(Mary Preston 12:03pm April 22, 2013)
Rock and Vanessa sounds great. I love the book cover and the description of each book. I love this secret government organization and the characters in each of the book.
(Kai Wong 12:39pm April 22, 2013)
I HAVE WANTED TO READ THIS SERIES!PLUS I LIVE CLOSE TO CAJUN COUNTRY SO THAT ADDED EXTRA INTEREST!
(Shelley Summers 12:40pm April 22, 2013)
I don't think that Vanessa looks all that dainty and soft. I am sure that she can hold her own. I will have to read the book to find out.
(Kathleen Yohanna 2:24am April 22, 2013)
They sound interesting and the book sounds good. :)
(Penny Mettert 6:20am April 22, 2013)
Sounds fun.
(Susan Falkler 10:58am April 22, 2013)
I actually pre-ordered this book, so it is now on my book list to read. I have read all four of the books and love the characters in each one.
(Tamara Ferguson 3:15pm April 23, 2013)
Sounds like a great series, and I want to read more!!
(Rich Cook 5:00pm April 23, 2013)
What an exciting book! Great excerpt. Thanks for sharing
(Bonnie H 6:43pm April 23, 2013)
I think Vanessa looks like someone who could kick your ass! She will give him a run for his money! ;)
(Sue Galuska 3:50pm April 25, 2013)
Registered users may leave comments.
Log in or register now!