Kris Neri | Who's an April Fool?

March 29, 2013
AVAILABLE
Tracy Eaton #4

March 2013
On Sale: March 15, 2013
Featuring: Tracy Eaton
270 pages
ISBN: 1937556026
EAN: 9781937556020
Kindle: B00BT3RN7U
Paperback / e-Book
Add to Wish List

Also by Kris Neri:
Revenge On Route 66, March 2013
Magical Alienation, November 2011
Revenge for Old Times' Sake, March 2010
High Crimes On The Magical Plane, October 2009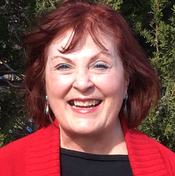 Do other writers know their characters' actual dates of birth? As a reader, do you know the birthdates of your favorite characters? We're actually just days away from the birth date of the protagonist of my Tracy Eaton mystery series. Tracy's birthday is April 1. April Fools' Day.
I first met Tracy Eaton when she and her daffy mother, movie star Martha Collins, walked onto the page of one of my early short stories, "L.A. Justice." Tracy presented herself to me as a mystery writer who desperately wanted to become an amateur sleuth. Martha tossed a mystery into Tracy's lap, but what she gave her daughter wasn't the usual sort of mystery. After discovering that she'd been framed for the murder of her boy-toy, Martha didn't want Tracy to merely solve the murder as other amateur sleuths do, but to obliterate any connection to her before the police, the mob, the media, and her husband could learn of it.
That story went on to be published (MURDER BY THIRTEEN anthology; Intrigue Press) and to win the Derringer Award for Best Short Story. From writing it, I learned that since Tracy's background was more than a little reality challenged, as an amateur sleuth, her approach to crime solving would be unconventional as well. There are now four novels in the series, including the just-released, REVENGE ON ROUTE 66. I wouldn't have thought Tracy could top the offbeat approach to sleuthing that she brought to that first story, but she has in every book.
I knew someone born wearing a zany filter could only have April 1st as her birthday. It wasn't until the second book in the series, DEM BONES' REVENGE, that Tracy shared with me, and our readership, the actual story of her birth. Her mother had picked a fight with her father and sent him away, only to start into labor as soon as he left. Rather than call an ambulance, Martha decided to drive herself to the hospital. Here's how Tracy explained it from there:
I arrived on the steps of the church she crashed into. Contrary to rumors, it wasn't St. Tracy's. There is no St. Tracy's in Beverly Hill, and wouldn't that be silly basis for naming a child? The real story is more subtle. You might remember that Veronica Howard and Mother were great rivals at the time. But you might not know Miss Howard's much younger third husband was having a torrid affair with a mere child named Tracy West. Clearly, a better way to choose a baby's name; I'm glad I was able to provide my mother with that opportunity.
See what I mean? Gotta be April 1. I wasn't sure how many fictional characters' birthdays have been revealed by their writers, but it turns out that many are well known.
Take, for instance, Servius Snape of the Harry Potter series: January 9. Superman's birthday is February 29 — is that here on earth or on Krypton? Does it make a difference? Eddie Crane, the dog on the TV show "Frazier," came into the world on May 15. Bridget Jones, of BRIDGET JONES'S DIARY fame, has her big day on November 9, while only two days later, on November 11, the one and only 007 — James Bond — enjoys his birthday. And Jean-Luke Picard, Captain of TV's Starship Enterprise, will be born on July 13, 2305. I even discovered that Tracy isn't unique in her April 1 birthday. She shares that date with the Weasley twins, Fred & George, of the Harry Potter series, and the cartoon superstar, Bart Simpson. I guess that fits.
You can look up some of the birthdays of your favorite TV, movie, and novel characters here. So, happy April's Fools' Day, everyone. Tracy and I have started celebrating her birthday early, and we intend to keep the party going for days to come. You're welcome to celebrate with us. Incidentally, Tracy tells me that even though she was born on April 1st, and to a pair of reality-challenged loonies, she's actually nobody's fool. And don't you be, either.
Whose birthday were you the most surprised to learn about? One commenter will win DEM BONES' REVENGE
Comments
30 comments posted.
Re: Kris Neri | Who's an April Fool?

I was very surprised that Kermit the Frog was born on my daughter's birthday. If ever there was anyone less like Kermit, I have not met him or her.
(Sharon Mitchell 2:58am March 29, 2013)
I share a birthday with Anna Nicole Smith, Judd Nelson, Paul Shaffer, and a bunch of people I never heard of! lol Didn't realize it was so popular!
(Michelle Schafer 3:40am March 29, 2013)
None. Only thing I share a bd with is the anniversary of
Hawaii being admitted to the union.
(Vicki Hancock 7:26am March 29, 2013)
Growing up I was amazed my uncles birthday was the same as mine. It became a neat bond between us.
(Lisa Fitzgibbons 9:22am March 29, 2013)
I love all the April Fool's babies you mentioned. My husband, too, is an April Fool's baby. So I can't wait to share all this information with him. Your books sound wonderful - I feel very lucky today that through this blog I've "discovered" a new author and an entire series of books to read. Tracy sounds great. Thanks for the chance to win.
(Nancy Reynolds 9:48am March 29, 2013)
I got engaged on April 1st.
(Kathy Sullivan 10:14am March 29, 2013)
Your books sound really interesting!
Two of my characters vaguely told me their birthdays because they needed to turn eighteen to sign some papers. Didn't need the exact date.
Anne McCaffrey was born on April 1st.
Never been really surprised by a character's birthday, why would I be? I think a Feb 29th birthday would be an interesting one to write about.
(Clare O'Beara 10:29am March 29, 2013)
Sharing a birthday with my son and first born was special.
(Sharon Berger 10:29am March 29, 2013)
I found it interesting that Captain America and Billy Pilgrim (from Slaughterhouse 5) share a July 4th birthday.
(Carla Carlson 10:41am March 29, 2013)
My wife and I were married on April 1st...those who know us understand!
(Mark Best 4:14pm March 29, 2013)
I learned that my cousins birthday was less than nine months after his parents wedding date. This was years ago when this was not discussed. I giggled.
Blessings,
Marjorie
(Marjorie Carmony 4:22pm March 29, 2013)
I was surprised to learn James Bond's birthday is Nov 11.
You'd think that it would have either the 07 as the month as
in July or have 7 as the day of the month he was born or when
he became part of Her Majesty's Secret Service.
(Alyson Widen 4:40pm March 29, 2013)
As a reader I don't recall knowing actual birthdays of these fictional characters (or maybe, just don't remember).
I remember star birthdays. April 1 birthdays: Ali MacGraw, Debbi Reynolds, Matt Lanter, Susan Boyle, Jon Gosselin, and Hillary Scott - Lady Antebellum singer. (April Fool's babies)!
Love your book covers (eye-catching)!
HAPPY EASTER!!!

o o
(Linda Luinstra 5:02pm March 29, 2013)
My daughters birthday is April 1st. Thanks for a chance to win your book.
(Linda Hall 5:09pm March 29, 2013)
The one I was surprised to learn about is Superman being on Feb. 29 (how ironic--"leap year")LOL Guess, he misses out on a few--he's busy leaping for the skies to save the planet!
(Rich Cook 5:11pm March 29, 2013)
I share a birthday with Hagrid from Harry Potter of course my birth year is not 1928!
(Shirley Younger 5:21pm March 29, 2013)
My husband's family is a huge one.
Here's various combinations for you.
A lot of his cousins and my mother in laws b'day is on same day.
A relative's anniversary and their daughters bday is on same day.
Another relative and his sons bday is on same day.
Another relatives, both children's birthday is on the same day...different
year!
Go figure !
So it was more of surprise,shock,confusion,chaos :)
Sydney W
Bookaddict100(AT)gmail(DOT)com
(Sydney W 5:37pm March 29, 2013)
My family was sooo into birthdays---now my husband doesn't even remember mine---what a change---so now I guess I don't know anyone's birthday. Except my 2 beagles---Nov 27 and Dec 16.
(Sue Farrell 5:45pm March 29, 2013)
JOHNNY CASH SHARED MY BDAY
(Debbi Shaw 8:07pm March 29, 2013)
I found that I share my birthday with Sookie Stackhouse, which I found a bit amusing, since I enjoy the character, but don't find that we share a lot in common. I would have loved to look a bit more through the calendar, but being on dial-up, it took me over a half hour to go as far as I could. I'll have to refer back to it at another time when I have a bit more time, because our company showed up, and I didn't want to appear rude. Thanks for allowing me to look up a few birthdays, though.
(Peggy Roberson 8:45pm March 29, 2013)
Superman's birthday on Feb. 29 was a surprise - it's the same as my father's birthday!
(Bonnie H 9:18pm March 29, 2013)
It would be Superman. Kind of make sense since his body density is heavier than ours and it would explain why he is aging slower than we are. When we're in our eighties, he will still look like he's in his late 30's or early 40's.
(Kai Wong 9:22pm March 29, 2013)
I have a very good friend whose birthday is April 1st. I can easily remember her birthday, for she starts April and my birthday, April 30th, ends the month.
(Gladys Paradowski 10:42pm March 29, 2013)
I was honored to learn I shared a birthday with the late Helen Hayes and one of my favorite football players Brett Favre. After checking with the list I found the Count from Sesame Street and I are one day off and Warrick Brown from CSI:Las Vegas share a birthday. (Might want to watch the show now. LOL)
(Annetta Sweetko 8:58am March 30, 2013)
I used to listen to The Writers' Almanac every morning and I was surprised to learn that hardly anyone famous had their birthdays on my birthday, July 27. I feel compelled to do something with my life to make that date more meaningful - I just hope it's not something idiotic.
(Lisbeth Mizula 10:17am March 30, 2013)
Thanks for all the great comments, everyone! I wish you all luck in the contest. I
share my own birthday with Eric Matthews from BOY MEETS WORLD. Wish it were
someone cooler.
(Kris Neri 10:33am March 30, 2013)
My younger brother was born on my Mom's birthday. We tell him that even though he's an adult Mom can still return him if he doesn't behave.
(Sandy Giden 10:54am March 30, 2013)
I know the birth dates of family, but not favorite characters.
(Mary Preston 9:27pm March 30, 2013)
i didnt know about the potter characters' bdays but the twins' bday make sense!
(May Pau 3:54pm March 31, 2013)
I love these books!
(C Culp 2:46pm April 3, 2013)
Registered users may leave comments.
Log in or register now!