The first week of February is always cold. Even in Texas, we're in the thirties and I have to say, the temperature is the one number I want to see move upward this month. Not the ugly bathroom scale number. Not the ridiculous prices at the grocery store. And certainly not the eye-popping numbers on my eye glass prescription. Those are bad numbers, but I do have a good number for you to consider—the four books I'm featuring this week!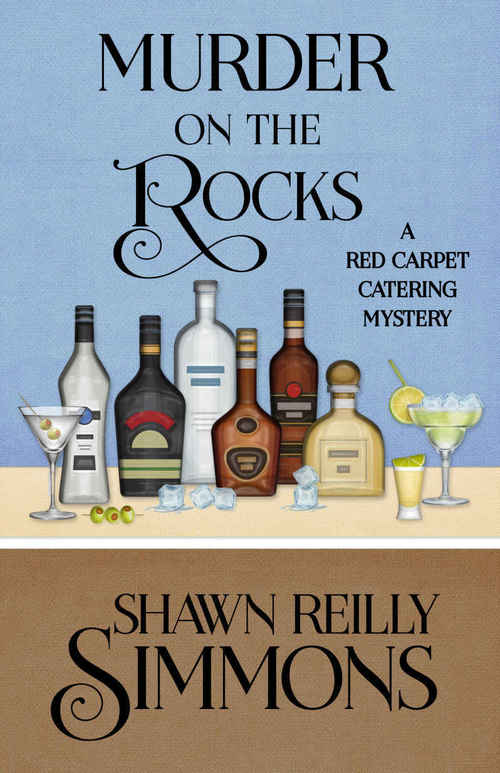 After surviving a brazen attack at one of her favorite local cafes, Penelope Sutherland is ready to escape the big city and head to her next film set. She and her Red Carpet Catering crew set up their kitchen on location in the tranquil mountains of Vermont.
But peace and quiet aren't on the menu.
It starts to get hot when a series of accidents befall the celebrity tennis pro consulting on the film. Then mix in an uptight director, an isolated location, and a quirky bunch of locals with secrets of their own and that's a recipe for disaster.
Penelope soon suspects a connection between the cafe attack and the incidents on set, and you know what comes next. She must uncover the truth before her goose gets cooked.
Mystery [Henery Press, On Sale: February 6, 2018, e-Book, eISBN: 9781635112979]
For country-store owner Robbie Jordan, the National Maple Syrup Festival is a sweet escape from late-winter in South Lick, Indiana—until murder saps the life out of the celebration . . .
As Robbie arranges a breakfast-themed cook-off at Pans 'N Pancakes, visitors pour into Brown County for the annual maple extravaganza. Unfortunately, that includes Professor Connolly, a know-it-all academic from Boston who makes enemies everywhere he goes—and this time, bad manners prove deadly. Soon after clashing with several scientists at a maple tree panel, the professor is found dead outside a sugar shack, stabbed to death by a local restaurateur's knife. When an innocent woman gets dragged into the investigation and a biologist mysteriously disappears, Robbie drops her winning maple biscuits to search for answers. But can she help police crack the case before another victim is caught in a sticky situation with a killer?
Mystery Cozy [Kensington, On Sale: January 30, 2018, Mass Market Paperback / e-Book, ISBN: 9781496711212 / eISBN: 9781496711229]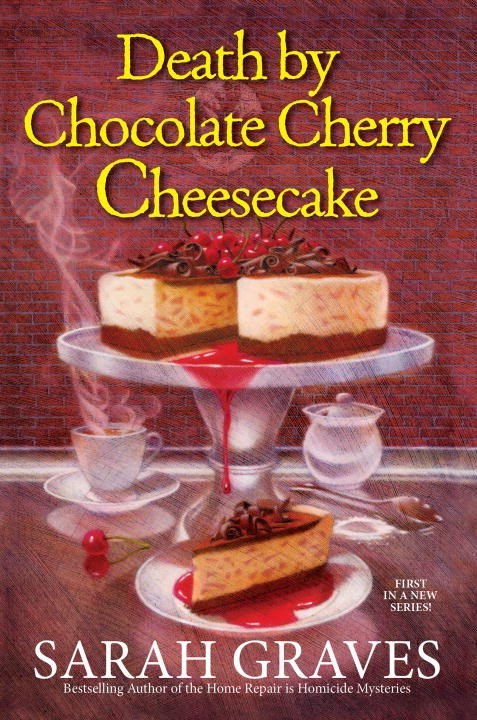 Life just got a little sweeter in the island fishing village of Eastport, Maine. Jacobia "Jake" Tiptree and her best friend Ellie are opening a waterfront bake shop, The Chocolate Moose, where their tasty treats pair perfectly with the salty ocean breeze. But while Jake has moved on from fixing up houses, she still can't resist the urge to snoop into the occasional murder.
Jake and Ellie have been through a lot together, from home repair to homicide investigation. So when they decide to open a chocolate-themed bakery, they figure it'll be a piece of cake. With Ellie's old family recipes luring in customers, they expect to make plenty of dough this Fourth of July weekend. Having family home for the holiday only sweetens the deal for Jake—until the ill wind of an early-season hurricane blows up her plans. When the storm hits, Jake's grown son Sam is stranded in a Boston bus station, and her husband Wade is stuck on a cargo ship. But as bitter as the storm is, something even more sinister is brewing in the kitchen of The Chocolate Moose—where health inspector Matt Muldoon is found murdered.
Ellie never made a secret of her distaste for Matt, who had been raining on their parade with bogus talk of health code violations. Now, with no alibi for the night of the murder, she's in a sticky situation with the police—and it's up to Jake to catch the real killer and keep Ellie living in the land of the free.
Mystery Woman Sleuth [Kensington, On Sale: January 30, 2018, Hardcover / e-Book, ISBN: 9781496711281 / eISBN: 9781496711304]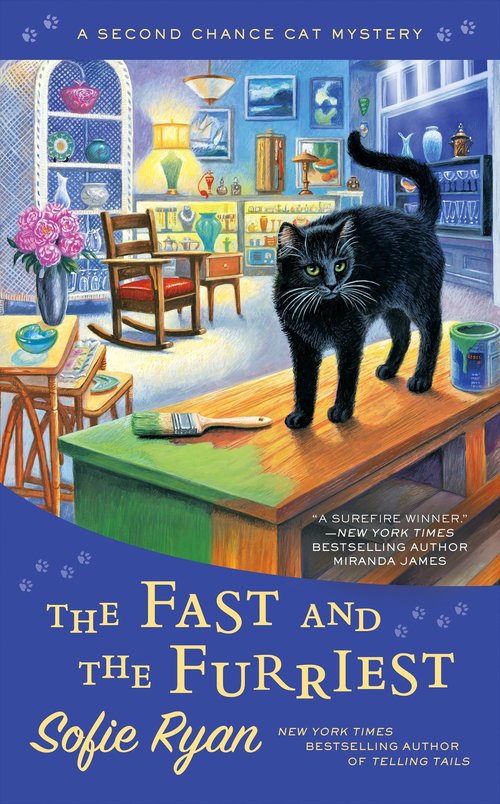 Sarah Grayson and her trusty companion, Elvis, race to tail the right suspects in the fifth installment of the New York Times bestselling Second Chance Cat Mysteries.
Sarah Grayson owns Second Chance, a shop that sells lovingly refurbished items, in the charming town of North Harbor, Maine. But she couldn't run the store without the help of her right-hand man, Mac--or her dashing rescue cat, Elvis.
Mac's life before North Harbor has always been a little bit mysterious, but it becomes a lot more intriguing when a woman from his past shows up in town, and then turns up dead. Suspicion falls on Mac, but Sarah--and Elvis--know he can't be the killer, and they hope they can prove his innocence quick as a whisker.
Mystery Cozy | Mystery Pet Lovers [Berkley Prime Crime, On Sale: February 6, 2018, Mass Market Paperback / e-Book, ISBN: 9781101991220 / eISBN: 9781101991237]
Until next time, get cozy and read on!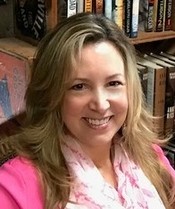 Kym Roberts is a retired detective sergeant who looks for passion, mystery and suspense in every book she reads and writes. She can be found on the web at
kymroberts.com
, on Facebook at
@KymRoberts911author
and on Twitter
@kymroberts911
. Kym's third Book Barn Mysteries
Perilous Poetry
, is available now.
2 comments posted.