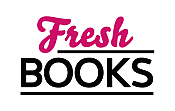 New Year, Great reads for January 2021
Sarah Graves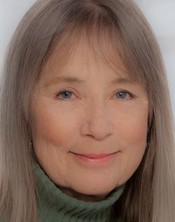 Sarah Graves lives with her husband John, a musician and luthier, and their black Labrador Retriever in a house very much like the one Jacobia Tiptree is remodeling in Eastport, Maine. When she's not writing Jake's adventures, Sarah works with her husband on the house (of course!) and she plays the 5-string banjo (not well, but enthusiastically!) Sarah has been a writer (and a reader!) all her life." I sent my first story to McCall's magazine when I was seven or so," she says. "It was about a squirrel lost in the woods. The editors sent a form rejection letter, possibly because it was not very realistic for a squirrel to be lost in the woods?" But this began her literary career of getting creatures (especially human creatures) into peril, and letting them figure out how to get themselves out again. Sarah says: "I adore Jake and Ellie so much that I intend to keep right on throwing ghastly dangers and difficulties at them. I hope the readers have as much fun as I do!"
Log In to see more information about Sarah Graves
Log in or register now!
Series
Home Repair is Homicide | Death by Chocolate
Books:
Death by Chocolate Snickerdoodle, March 2021
A Death by Chocolate Mystery #4
Hardcover / e-Book
Death by Chocolate Frosted Doughnut, January 2021
A Death by Chocolate Mystery #3
Trade Size / e-Book (reprint)
Death by Chocolate Frosted Doughnut, March 2020
Death by Chocolate #3
Hardcover / e-Book
Death by Chocolate Malted Milkshake, February 2020
Death by Chocolate #2
Trade Size / e-Book (reprint)
Death by Chocolate Malted Milkshake, February 2019
Death by Chocolate #2
Hardcover / e-Book
Death by Chocolate Cherry Cheesecake, November 2018
Trade Size
Death by Chocolate Cherry Cheesecake, February 2018
A Death by Chocolate Mystery
Hardcover / e-Book
The Girls She Left Behind, January 2016
Hardcover / e-Book
A Bat in the Belfry, April 2013
Home Repair
Hardcover / e-Book
Knockdown, May 2011
Home Repair Is Homicide Series #14
Hardcover
Crawlspace, January 2010
Home Repair Is Homicide #13
Hardcover
A Face at the Window, January 2009
Home Repair Is Homicide #12
Hardcover
The Book of Old Houses, January 2008
Home Repair Is Homicide #11
Hardcover
Trap Door, December 2007
Home Repair is Homicide #10
Mass Market Paperback
Trap Door, January 2007
Home Repair is Homicide #10
Hardcover
Nail Biter, December 2005
Home Repair is Homicide #9
Hardcover
Tool & Die, January 2005
A Home Repair Is Homicide #8
Hardcover
Mallets Aforethought, November 2004
Home Repair is Homicide #7
Paperback
Unhinged, November 2003
Home Repair is Homicide #6
Paperback
Wreck The Halls, November 2002
Home Repair is Homicide #5
Paperback
Repair To Her Grave, August 2001
Home Repair is Homicide #4
Mass Market Paperback
Wicked Fix, April 2000
Home Repair is Homicide #3
Paperback / e-Book
Triple Witch, June 1999
Home Repair is Homicide #2
Mass Market Paperback
The Dead Cat Bounce, September 1998
Home Repair is Homicide #1
Paperback