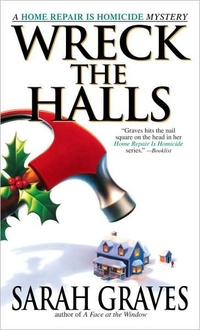 Purchase
Home Repair is Homicide #5
Bantam
November 2002
On Sale: October 29, 2002
Featuring: Jacobia Tiptree; Ellie White
320 pages
ISBN: 0553582267
EAN: 9780553582260
Paperback
Add to Wish List

When ex—Wall Streeter Jacobia "Jake" Tiptree bought a charming 1823 fixer-upper in tiny Eastport, Maine, she figured she'd also bought herself a tranquil, stress-free life. But Jake soon learned that appearances can be deceiving, and that even small towns have their share of dark secrets — including murder.
People hardly ever lock their doors in Eastport. So when Jake and her best pal, Ellie, arrive at Faye Anne Carmody's kitchen door, they knock and walk right in. But though Christmas is just two weeks away, what they find is far from festive: a dazed Faye Anne covered with blood, and her no-good husband — the town butcher, Merle — nowhere in sight. Nowhere, that is, until Jake discovers his body — tidily wrapped in his own butcher paper....
It doesn't take long for news of the murder to race through the small town, and just about everyone has a theory about the grisly crime that has robbed Eastport of its least-liked citizen. But while police chief Bob Arnold considers it an open-and-shut case, Jake and Ellie aren't convinced of Faye Anne's guilt. Jake has enough going on in her life without trying to investigate a murder. After all, she's just married her longtime love, Wade, and the pair plan to spend the winter rehabilitating the paint-encrusted windows in Jake's old house.
But Jake has to admit that there are a lot of details that don't add up: for example, Faye Anne's complaint that she was being stalked, and blood-splattered evidence at the crime scene that just doesn't make sense. Then there is the diary that Faye Anne's secret, sometime boyfriend claims is hidden somewhere in her house. Could Faye Anne's own journal be the key to unlocking an even more fiendish murder plot, or is her double-crossing lover trying to frame her?
When yet another Eastport citizen turns up dead, Jake realizes the murderer's trail began long before the night Merle Carmody died. But what keeps eluding her and Ellie is the motive behind the mystery. The truth is so close, they can almost taste it — but can they stop the shrewd killer before he chisels another victim's name onto a tombstone?
Home Repair is Homicide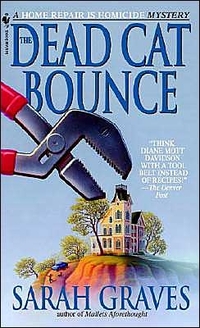 The Dead Cat Bounce
#1.0
Amazon.com | BN.com | | |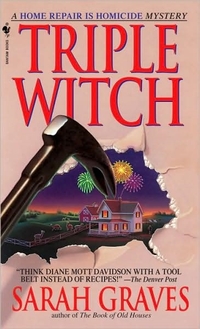 Triple Witch
#2.0
Amazon.com | BN.com | | |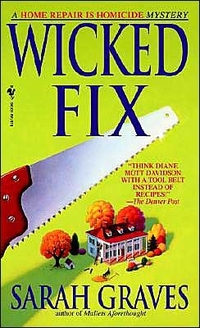 Wicked Fix
#3.0
Amazon.com | BN.com | | |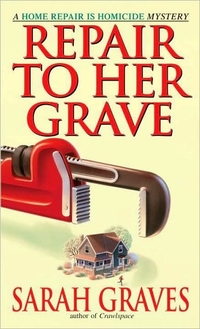 Repair To Her Grave
#4.0
Amazon.com | BN.com | | |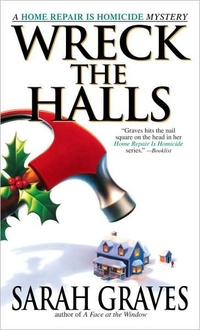 Wreck The Halls
#5.0
Amazon.com | BN.com | | |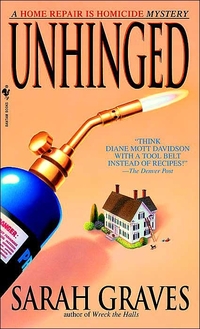 Unhinged
#6.0
Amazon.com | BN.com | | |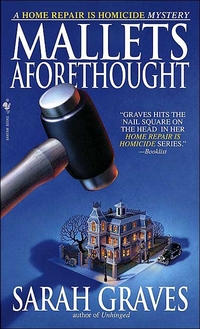 Mallets Aforethought
#7.0
Amazon.com | BN.com | | |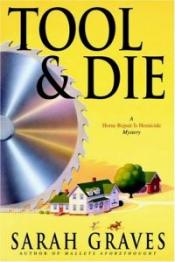 Tool & Die
#8.0
Amazon.com | BN.com | | |

Nail Biter
#9.0
Amazon.com | BN.com | | |

Trap Door
#10.0
Amazon.com | BN.com | | |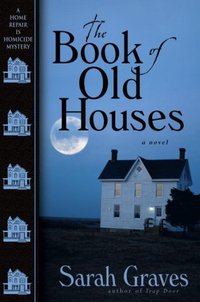 The Book of Old Houses
#11.0
Amazon.com | BN.com | | |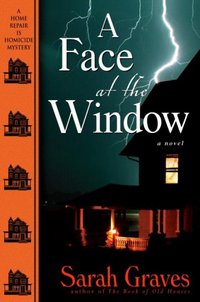 A Face at the Window
#12.0
Amazon.com | BN.com | | |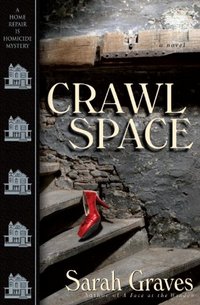 Crawlspace
#13.0
Amazon.com | BN.com | | |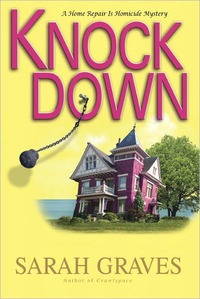 Knockdown
#14.0
Amazon.com | BN.com | | |
Comments
No comments posted.

Registered users may leave comments.
Log in or register now!