Kat Martin | Movies and Writing

February 10, 2016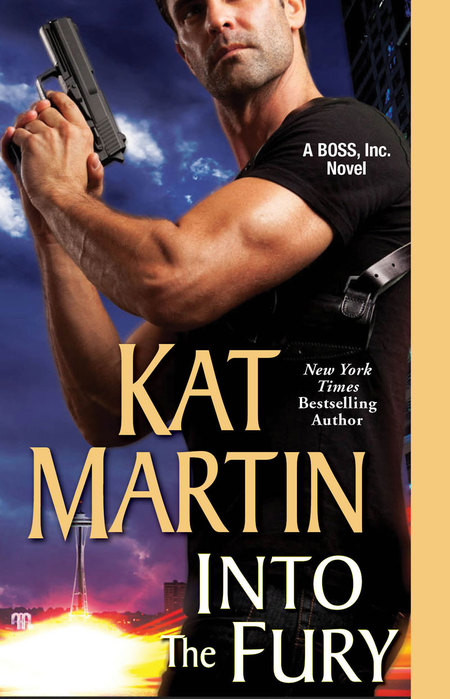 AVAILABLE
BOSS, Inc. #1

February 2016
On Sale: January 26, 2016
Featuring: Valentine Hart; Ethan Brodie
368 pages
ISBN: 1420139002
EAN: 9781420139006
Kindle: B00X2ENN78
Paperback / e-Book
Add to Wish List

Also by Kat Martin:
The Deception, September 2019
Add to review list
The Conspiracy, August 2019
The Secret, June 2019
Add to review list
Hot Rain, March 2019

Since Academy Awards night is one of my favorite evenings, I thought it might be fun to talk movies. Old favorites, new favorites, worst picks of all time.
Who doesn't love ET? Star Wars? Gone with the Wind? Wizard of Oz? They're classics, never to be forgotten.
As I look back, I realize some of the novels I've written were probably inspired by films I've seen and loved. Old movies like The African Queen with Humphrey Bogart and Katharine Hepburn; new ones like Taken, with Liam Neeson; Ocean's Thirteen; Mission Impossible; the Heist.
The plot for my new book, INTO THE FURY, may have developed from the fast action and suspense in those kinds of movies. When Valentine Hart, one of La Belle lingerie's most beautiful models, receives a death threat, it's bodyguard Ethan Brodie's job to protect her. Throw in murder, mayhem, and copycat killers and you have INTO THE FURY, a fast-paced, action-packed, hot-blooded romantic suspense I'm hoping readers will enjoy.
Gone with the Wind, a time of elegant hoop skirts and Georgia mansions, led to CAPTAIN'S BRIDE, CREOLE FIRES, and NATCHEZ FLAME. My husband and I actually stayed in a gorgeous old plantation house in Natchez built in the 1840's.
I'm a Star Trek fan--a total Trekie. Probably how I ended up writing my UFO book, SEASON OF STRANGERS. I did a ton of research for that and was amazed to find myself convinced there's a very good possibility UFOs are real.
I love Western movies. Quigley Down Under with Tom Selleck is a personal all-time favorite (if you haven't seen Tom in a pair of chaps you are really missing out!) THE SECRET, a romantic suspense about a modern day Montana rancher, was probably inspired by Quigley.
So those are some of the movies that have inspired me over the years. I hope new ones will continue to do the same. In the meantime, I hope you'll watch for INTO THE FURY and that you enjoy it.
All best wishes and happy reading,
Kat
Giveaway
Tell us what your favorite "classic" movie is by commenting below. One winner chosen at random will win a copy of INTO THE FURY to one of the commenters on Kat's blog. (US ONLY) Paperback, nook or kindle – winners choice!!
New York Times bestselling author Kat Martin is a graduate of the University of California at Santa Barbara where she majored in Anthropology and also studied History. She is married to L.J. Martin, author of western, non-fiction, and suspense novels.
Kat has written more than sixty-five novels. Sixteen million copies of her books are in print and she has been published in twenty foreign countries, including Japan, France, Germany, Argentina, Greece, China, Russia, and Spain.
Born in Bakersfield, California, Kat currently resides in Missoula, Montana, on a small ranch in the beautiful Sapphire mountains.
Her last 10 books have hit the prestigious New York Times bestseller list. AGAINST THE WILD, AGAINST THE SKY, and AGAINST THE TIDE her latest release, took top ten spots.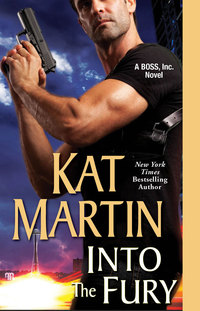 A bodyguard, a bounty hunter, a P.I.--the men of Brodie Operations Security Service, Inc. are down for the job. . .
Sinners, whores, and sluts beware--your time is at hand: a faceless menace is threatening lingerie models on a cross country tour, and Ethan Brodie is there to defend and protect.
Ethan's learned the hard way that beauty is no substitute for character. So even though Valentine Hart is one of the most breathtaking women he's ever seen, he's keeping his hands off and his eyes open. Or that's what he tells himself.
Then one of the models is murdered, and the closer Ethan gets to the answers, the closer he finds himself to Valentine--and the hotter the pressure feels. There's more to Val--more to the other girls--than he could have guessed. But one is keeping a secret that could kill them all.
Comments
20 comments posted.
Re: Kat Martin | Movies and Writing

Singin in the rain
(Marissa Yip-Young 7:28am February 10, 2016)
gone with the wind.
(Angela Parrish 9:54am February 10, 2016)
the great gatsby
(Lily Shah 10:07am February 10, 2016)
Gone With The Wind
(Colleen Conklin 12:10pm February 10, 2016)
Casablanca.
(Sharon Berger 5:48pm February 10, 2016)
Titanic!
(Lisa L. 8:41pm February 10, 2016)
Willie Wonka and the Chocolate Factory.
(G. Bisbjerg 9:28pm February 10, 2016)
My favorite classic movie is The Sting with Robert Redford
and Paul Newman. Because of the twist, the first time
watching it was the best.
(Terrill Rosado 10:13pm February 10, 2016)
I love both your classical romance novels and contemporary
ones. For "classic" movies, that would have to be My Fair
Lady,and The Sound of Music. I think My Fair Lady would be
a good plot for your next historical romance novel. ;)
(Joy Johnson 1:36pm February 11, 2016)
Robin Hood. My Fair Lady also. For your next historical
romance plots?
(Jk Vaid 1:40pm February 11, 2016)
The Scarlett Pimpernel :)
(Mina Gerhart 3:30pm February 11, 2016)
It would be a musical, "Sound of Music". There are a lot of others
that are close.
(Nancy Luebke 4:56pm February 11, 2016)
The "Sound of Music" . I have watched it over and over . Love it .
(Joan Thrasher 7:34pm February 11, 2016)
Pride and Prejudice the PBS version and Ladyhawke.
(Gwenn Ostman 2:38pm February 12, 2016)
Rebell without a case.
(Emily Stemp 7:23pm February 12, 2016)
Rear Window with Jimmy Stewart
(Diane Sallans 6:42pm February 13, 2016)
One of all time favorites is Wizard of Oz. I remember checking it out of the school library at 8 years old over and over, (because it took so long to read)until I finished it. It was so wonderful as a child to be taken away to that magical place of wonder and excitement!
(Debbie Northcutt 2:13pm February 14, 2016)
I have many. Steel Magnolias is the first one that comes to mind! I enjoyed the book, Gone with the Wind more than the movie. Mostly I do enjoy the books better. Hmmmmm...interesting question.
(Amy Morgan 4:34pm February 14, 2016)
Musical-Singing in the Rain
Silent-The Sheik
Action/Adventure-Captain Blood and Raiders of the Lost
Ark
Sci-Fiction-Star Wars (the 3 old ones, and the 2nd Star
Trek)
I love old movies, and suggest everyone see Sullivan's
Travels if you haven't.
Lynn Miller
(Anita Miller 5:42pm February 14, 2016)
An Affair to Remember is my favorite classic movie.
(Kelly Powell 5:43pm February 14, 2016)
Registered users may leave comments.
Log in or register now!