September has lots of romantic suspense to choose from to close out your summer reading season. Happy reading!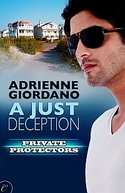 You can read my full review for A JUST DECEPTION, book 2 in Adrienne Giordano's Private Protectors series. In this emotionally charged and action- packed story, former Navy SEAL Peter Jessup finds himself protecting Isabelle DeRosa and helping her find the truth behind her abusive cousins' murder and illegal dealings.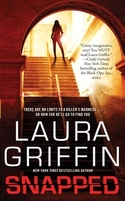 I have also had a chance to review SNAPPED, book 4 in Laura Griffin's Tracers series. Sophie Barrett and Jonah Macon find themselves caught up in the events surrounding a shooting rampage at a university. You won't be able to put this book down. The excitement starts on page three and doesn't let up until the very end.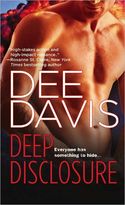 DEEP DISCLOSURE, by Dee Davis, is book 4 in the A-Tac series. Tucker Flynn is assigned to protect-and secretly investigate- Alexis Markham. Her father created a horrifying new biochemical weapon-and was murdered to keep it secret. Alexis has spent the last decade racing to stay one step ahead of the shadowy operatives who will stop at nothing to possess her father's formula. She can trust no one, not even her handsome new bodyguard. But the heat that flares between them is impossible to resist. Will giving in to passion bring her the safety she's always craved, or will her love for Tucker draw him into a killer's sights?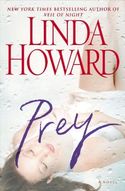 In PREY, by fan favorite Linda Howard, Angie Powell and Dare Callahan own rival hunting businesses. Dare has siphoned away so much of Angie's livelihood she's been forced to close up shop (no wonder she won't go out with him). On her last trip, Angie witnesses a murder and finds herself on the wrong side of a loaded gun. Luckily, Dare is camping nearby and hears the shots. Forced to work together to survive, Angie and Dare must confront hard feelings, a blinding storm, and a growing attraction while being stalked by a desperate killer and a ferocious five- hundred-pound beast.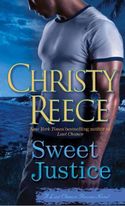 SWEET JUSTICE, by Christy Reece, is the seventh book in the Last Chance Rescue series. Honor Stone, an operative with Last Chance Rescue, finds herself helping ex-lover Seth Cavanaugh in a desperate search for his missing niece—one of many young women who have mysteriously vanished from college campuses. Going undercover, Honor will attract the maniacal cult leader behind the kidnappings and find a way to work with Seth—while steering clear of the passion and need that's just one touch away from explosion.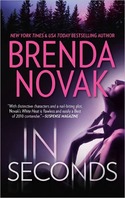 IN SECONDS, by Brenda Novak, is the exciting continuation of the story started in Inside. Laurel Hodges and her children are on the run from a prison gang and have changed identities twice. She's finally found peace and stability in the small town of Pineview, Montana. But just when Laurel thinks she and her children are safe...the nightmare starts all over again. Sheriff Myles King, who happens to live next door with his thirteen-year-old daughter, appoints himself Laurel's personal guardian. His growing attraction to her could change everyone's life.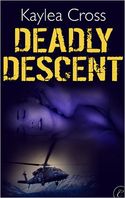 DEADLY DESCENT, by Kaylea Cross, is the kickoff to the Bagram Special Ops series. Captain Devon Crawford is an officer; Air Force Pararescueman Cam Munro is enlisted. Dev wants to return home from Afghanistan with her heart untouched; Cam will do anything to win the woman he loves. Reaching for happiness in a war zone is the last thing Devon plans, but she can't ignore the feelings she's hidden for so long. Cam's sexy charm and wicked kisses weaken her resistance, but she's too afraid of losing him to give in.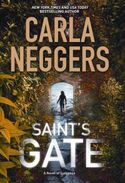 In SAINT'S GATE, by Carla Neggers, Emma Sharpe, art crimes investigator with the FBI, is called to a convent because of a mysterious painting with connections to her family. But when the nun who contacted her is murdered, it seems legend is becoming deadly reality. Colin Donovan, undercover FBI agent, is drawn into the case by his friend Father Bracken. As the danger spirals ever closer, Colin is certain of only one thing—Emma is at the center of it all.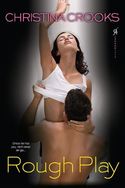 In Christina Crooks' erotic romance ROUGH PLAY, dating coach Charlotte is concerned when a client disappears after visiting a fetish-oriented club. Charlotte soon gets caught in an erotic underworld where she meets club owner Master Martin who is willing to help Charlotte—as long as she agrees to a little role-playing.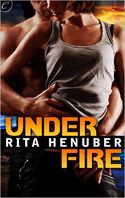 In UNDER FIRE by Rita Henuber, Coast Guard helicopter pilot Olivia Carver is searching for the member of the drug cartel who killed her undercover twin brother. In the course of her own investigation, Olivia meets informant Rico Cortes. He's mysterious and sexy and despite her reservations, the two share a night of passion. But Rico turns out to be more than a one-night stand. He's a DEA agent, deep undercover in Miami's drug world, and possibly the one man who can help Olivia find the justice she seeks.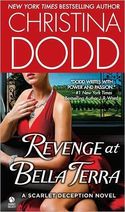 REVENGE AT BELLA TERRA, book 2 in Christina Dodd's Scarlet Deception series, picks up with the intriguing proposition made to Eli Di Luca. In exchange for marrying his daughter, Tamosso Conte will save the family vineyard from financial ruin. Unfortunately (or fortunately, depending on your perspective), beautiful Chloe is a successful author not a biddable young miss who will do her father's bidding. Can love blossom from a relationship that starts from a deception? You will no doubt enjoy this continuation of the series that brings back familiar characters and introduces new ones. Surprises abound as some mysteries are solved and new ones emerge.
No comments posted.