Rosalie Lario | What's To Love About Demons?.

August 28, 2011
Blood of the Demon
Rosalie Lario
AVAILABLE
Demons of Infernum #1

August 2011
On Sale: August 2, 2011
274 pages
ISBN: 1937044157
EAN: 9781937044152
Paperback
$4.99
Add to Wish List

Also by Rosalie Lario:
Spellhound in Sleepy Hollow, May 2014
Call Of The Siren, May 2014
Touch of the Angel, November 2013
Mark of the Sylph, March 2013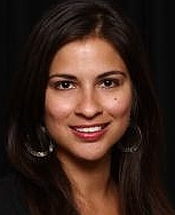 Hi everyone. Today I'm here to talk about my brand-spanking new release, BLOOD OF THE DEMON. This is the first book in my DEMONS OF INFERNUM series, featuring four half-demon brothers. What's so great about demons, you ask? Well, let me tell you!
They aren't evil creatures from hell. The demons in my world are a race of beings from a different dimension. Though many of them have humanlike characteristics, they are stronger and heal faster than humans. Travel to other worlds is made possible through the use of an interdimensional portal.
They're sexy. Not just in the way they look (six-plus feet of solid muscle, olive-toned skin, dark hair), but in the way they act. They're used to making life-and-death decisions with little time to go on, so they've got a bit of the Alpha in them, but they aren't above listening to reason, and they give respect where it's due.
They're loyal. The brothers in my series will kill to protect each other, and anyone else they love. And really, who doesn't want that?
They play by their own rules. Even though they work as interdimensional bounty hunters, and must therefore answer to the council governing travel between dimensions, they aren't above bending or even breaking the rules if the situation calls for it. And it often does.
They kick ass. Literally. They'll use their wits to get out of a bad situation, but if that doesn't work, they aren't afraid to throw down. In fact, they quite enjoy it!
In BLOOD OF THE DEMON, Keegan lives to exact revenge on the evil demon who sired and abused him. When his father devises a plan to bring on the apocalypse, he and his three half-brothers, interdimensional bounty hunters for the Elden Council, are charged with capturing and delivering their father for punishment.
Art gallery owner Brynn Meyers has no idea that her ability to read memories embedded in objects and drain people of their life force means she has demon ancestry. Unfortunately for Brynn, she's also the key to raising an ancient zombie army, which puts her on every demon's Most Wanted List.
And no one wants her more than Keegan's father.
Keegan must protect Brynn from his father by any means necessary, but he'll have to learn to harness the other half of his genetics—the far deadlier, uncontrollable half—when he starts to fall for the one woman standing between him and the vengeance he so desperately seeks. The one woman he'll never be able to resist.
BLOOD OF THE DEMON features my favorite kind of heroes: quick-thinking supernaturals with a touch of Alpha who aren't afraid to take action. Which types of heroes are your favorite?
Comments
12 comments posted.
Re: Rosalie Lario | What's To Love About Demons?.

Alphas for sure, they take charge and get whatever needs to be done,done. But they also protect what they consider theirs and will put their lives on the line for those they love.
(Diane Sadler 8:44am August 28, 2011)
Thanks so much to Fresh Fiction for hosting me today!

Diane, I know what you mean. I love a hero who isn't afraid
to do whatever must be done to protect the one he loves. But
even if he's fierce with everyone else, he should be gentle
and loving with his heroine. At least that's my opinion!
(Rosalie Lario 9:48am August 28, 2011)
I love alphas as well, and your demons sound pretty alpha to me!
(Nina Croft 10:12am August 28, 2011)
I love the alpha male hero. They always act so big and tough and then get totally destroyed by their female ;).
(Victoria Sloboda 11:30am August 28, 2011)
I would have to agree with you and go with the Alpha male hero. Even though he's a bit of a control freak, which doesn't totally thrill me, he still has that side that can be brought to his knees, given the right circumstances. He also knows what to do at the right time, which could be very helpful, especially if you're in a jam. A woman needs someone dependable. Congratulations on your new book. It sounds like a great read from the reviews, and I can't wait to read it. The cover is very well done, too!!
(Peggy Roberson 12:27pm August 28, 2011)
Sounds like your demons fit right into my favourite kind of
Alpha male hero :D
(Ilona Fenton 1:00pm August 28, 2011)
Alpha heroes definitely get my attention! And these ones sound
fantastic!
(Margay Roberge 3:55pm August 28, 2011)
I love alpha males in my books. Not so much in real life. :) But that is why I read. Alas the perfect man and woman do not exist in the flesh. so sad. But if I could I would definately love to become like one of the heroines in a romance novel. They definately have a much more interesting life than I do.
(Patti Paonessa 4:47pm August 28, 2011)
Alpha heroes get my vote. They're just so manly and determined to get their way no matter what. Well, practically no matter what, because they do make deals and have to bend the rules a bit in their favor to reach a prize.
(Alyson Widen 5:50pm August 28, 2011)
You had me at sexy and loyal. I love them also
intelligent, having integrity, the alpha that knows
it but doesn't throw it around until its needed. I
love heroes that have "character", brings out the
best (and worst) of his heroine.
(Carla Carlson 7:48pm August 28, 2011)
Alpha's
(Vikki Parman 7:52pm August 28, 2011)
Thanks so much to everyone for stopping by. Victoria and
Peggy, you nailed it! Alphas are so great because it's fun to
be how completely demolished they are when they fall in love.
Patti, I agree, alphas are better in books than in real life!
(Rosalie Lario 10:27pm August 28, 2011)
Registered users may leave comments.
Log in or register now!