The Daily Dose
Smattering of Romance, Paranormal, and General Observations
Daily Dose Holiday Blog Giveaway: Going Green with ARe Bucks

November 30, 2009
A Genie in the House of Saud: Zubis Rises
K. F. Zuzulo
AVAILABLE

June 2008
On Sale: June 18, 2008
320 pages
ISBN: 1419697390
EAN: 9781419697395
Trade Size
$15.00
Add to Wish List

Also by K. F. Zuzulo:
Spells, Slots and Sirens, July 2011
Seven Souls a Leaping, January 2011
A Genie in the House of Saud: Zubis Rises, June 2008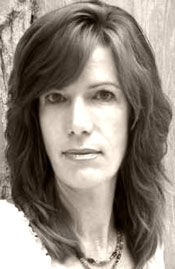 Think Green this holiday season in more ways than one as author Kellyann Zuzulo is giving away $25 in ARe bucks. All Romance eBooks is an online bookseller who deals exclusively in eBooks. You can find all of Sapphire Blue Publishing's authors listed there, moi included. This is a fantastic gift for readers of romance who also enjoy ebooks.
Djinn in the Box
A journalist by training, Kellyann has worked as a writer for Yankee Magazine, Cobblestone magazine, and national consumer and health magazines; as a book development editor; as a media relations representative; and as a director of communications for a non-profit.
Her novel, A GENIE IN THE HOUSE OF SAUD, draws upon her experience as a former managing editor of two publications for the Royal Embassy of Saudi Arabia in Washington, DC. Her second novel, The Third Wish is available in eBook from Sapphrie Blue Publishing.
Kellyann is a smoking hot writer and a terrific storyteller. So enjoy the chance to go green this holiday and nominate a friend or family member to win.
As always, the rules are:
1. You comment on the blog in order to be entered into the drawing.
2. You must include whom you want to give the gift. You do not have to name names or post their email information, just a short blurb about what they mean to you or why it's important they receive it. You can be a real secret Santa as well.
3. Each drawing will last 24 hours unless otherwise noted. (7 a.m. to 7 a.m. CST)
4. Winners will be notified by email so make sure I have that or access to it via your profile. Upon notification, you let me know whom the gift is going to.
5. You may only win one giveaway, once you win one you cannot enter into anymore.
6. Spread the holiday cheer for everyone celebrating Hannukah, Kwanzaa, Yule, Christmas and more.
Let Kellyann Zuzulo and the Daily Dose be a part of your holiday plans and enter to win this gift for someone you love. Entries close at 7 a.m. Central on Tuesday, December 1.
---
A lifelong writer turned author,
Heather Long
's first book
Remembering Ashby
is available for purchase at Sapphire Blue Publishing. Coming soon is the urban fantasy:
Prime Evil
.
The Daily Dose
explores books, television, writing and more -- all topics that Heather enjoys.
NOTE: all comments here will be included in the Daily Dose giveaways so you can leave your nomination below or on the Daily Dose blog. If you comment and nominate someone on the Fresh Fiction page for the Daily Dose you'll also be entered in our special Secret Elf sweepstakes, the winner will receive a $25 Amazon Gift Certificate and the person they nominate will also receive a $25 Amazon Gift Certificate on December 20th.
Comments
21 comments posted.
Re: Daily Dose Holiday Blog Giveaway: Going Green with ARe Bucks

DEAR MADAM:

THANK YOU FOR YOUR RECENT ORDER FROM OUR SEX TOYS SHOP.

YOU ASKED FOR THE LARGE RED VIBRATOR AS FEATURED ON OUR WALL DISPLAY.

PLEASE SELECT ANOTHER ITEM BECAUSE THAT IS OUR FIRE EXTINGUISHER.
(Gayle Oreluk 12:56pm November 30, 2009)
Awesome contest! I would give it to my best friend. Thanks for the chance!
(Amy Smith 10:17am November 30, 2009)
I would give it to my DIL who is a very special person to me and our family.
(Ruth Chesick 12:08pm November 30, 2009)
:) Love the Holidays... I would love to give this gift to my sister... she is my best friend and I would love to give her a little something extra this season!
(Colleen Conklin 12:50pm November 30, 2009)
I would nominate my daughter because she deserves something special.
(Theresa Buckholtz 12:59pm November 30, 2009)
My husband's cousin because she deserves it!
(Karin Tillotson 1:24pm November 30, 2009)
I would give it to my sister because it would make me happy to!
(Sharla Long 1:27pm November 30, 2009)
I would like to give this to a friend of mine who has cancer. She was instrumental in expanding my horizons in the types of romance books that I read and enjoy.
(Janet Stewart 1:27pm November 30, 2009)
I would like to nominate a friend from our paranormal book club..her husband works out of town during the week(his job ends soon due to company moving our of the U.S.) and the store she works at is closing in the spring..she is always upbeat and an inspiration to me. She loves to read!!!
(Barb Kettler 3:28pm November 30, 2009)
I would give this to my friend who is busy with her two small kids.
(Jane Cheung 5:22pm November 30, 2009)
My daughter's sister-in-law who just lost her husband three weeks ago in an industrial accident. A young mother whose children will only have memories and pictures of their father to remember him by.
(Lisa Glidewell 7:27pm November 30, 2009)
I nominate my MIL who is a very special person.

She knits and crochets hats and booties for the babies in the neo-natal units of hospitals.

She is always giving of her time and talents.
(Linda Chesick 9:35pm November 30, 2009)
I would love to give this to my husband. He is the stay-at-home dad of our one-year old daughter and is amazing with her. I love him very much!
(Melissa Cleaver 10:01pm November 30, 2009)
I would love to give this to my mother. She has done so much for others and still struggles with finances. She deserves this.
(Debra Gillis 10:10pm November 30, 2009)
I would love to give this to my daughter. She has worked so hard and deserves a reward.
(Gigi Hicks 11:00pm November 30, 2009)
My brother is going through some
serious health issues and he could use
some cheering up!
(Sue Ahn 11:37pm November 30, 2009)
I select my daughter, should I be so lucky to win. She is the best friend/person I know and could really use an uplift to this Holiday Season.
(Mitzi Hinkey 11:47pm November 30, 2009)
I chose my mom... she really needs some fun, and cute, and tender these days. What is best than a few romance novels ??
Thans for the g
(Joeelle Jappissont 3:11am December 1, 2009)
I meant thanks for the generous contest !
(Joeelle Jappissont 3:11am December 1, 2009)
I would nominate a great friend who's dealing with health issues. She always maintains her sense of humor and is just plain fun regardless. Gotta admire that.
(Ivy Truitt 2:30pm December 1, 2009)
Love some of the other comments!! This is a great contest and I'd love to win. I'd share the prize with my friend Ann.
pennyt@hotmail.com
(Penny Tuttle 8:17pm December 4, 2009)
Registered users may leave comments.
Log in or register now!