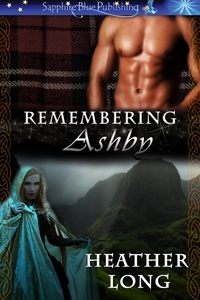 Purchase
Sapphire Blue Publishing
April 2009
On Sale: April 20, 2009
Featuring: Melanie
ISBN: 1934657174
EAN: 9781934657171
e-Book
Add to Wish List

Peace among the clans has been nonexistent for the past centuries. But now that clan Lairds have decided to summon the God-touched people from their magical Isle to perform the rituals of Beltane to bless the peace talks between the clans, peace is within reach.
Melanie is honored to be chosen as one of six maidens to represent the Goddess at this important event. She is meant to be a vessel for the power of the Goddess while forgetting the failures of humanity during the festival. She knows should be concentrating on her part as a Maiden of the Hunt, yet she cannot banish the handsome Scot from her mind. Running in the Hunt is as sacred as the Goddess herself, and should her desires be known, there could be dire consequences for her and the clansman. However, she can't find the will to deny his pull.
The mists of the Black Mountains enhance the excitement of their forbidden love while providing an escape from the Islanders encampment. Can they give in to their desires at the expense of their destinies?
Especially once The Sorcerer discovers their dalliance…
Interviews for Remembering Ashby
Daily Dose Holiday Blog Giveaway: Come to Ashby and See
Remembering Ashby
December 11, 2009
Daily Dose | The First Five Hundred
Remembering Ashby
October 31, 2009
Comments
24 comments posted.
OOOOOh! This sounds good!

[email protected]
(Lisa Garrett 10:56am October 31, 2009)
Fantastic excerpt!
(Theresa Buckholtz 11:51am October 31, 2009)
What powerful writing. Your words drew clear images of the carnage. Great work!
(Rosemary Krejsa 3:45pm October 31, 2009)
Ok, that was awesome but I have to say that teasing is so NOT nice!! All that did was make me want more!
(Sharla Long 5:02pm October 31, 2009)
"I do not forgive"

I love that. Great excerpt and can't wait to read the whole book!!!
(Mitzi Hinkey 7:40pm October 31, 2009)
I actually groaned when the excerpt ran out. Not fair!!
(Mary Preston 12:01pm November 1, 2009)
What a powerful excerpt. The best part,
and a great hook, you have no idea
where this story is going next. Will
certainly want to read this one.
(Patricia Barraclough 1:09am November 1, 2009)
WOW!!! Got my attention! Great excert.
(JoAnn White 7:08am November 1, 2009)
I agree. Great teaser. I want to know the before and the after!
(Karin Tillotson 10:36am November 1, 2009)
Wonderful! Thank you for the thoughtful comments! I am hard at work on The Forgotten! My next novel Prime Evil comes out later this month, but I hope to have The Forgotten out in the Spring!
(Heather Long 11:12am November 1, 2009)
THAT WAS GREAT!!!! Nothing else needs to be said.
(Teresa Ramdial 7:39pm November 3, 2009)
Wow! What a great excerpt!
(Brenda Rupp 9:19pm November 12, 2009)
Wow this sounds like a great read! I would love for my sister to win a copy!
Happy Holidays!
(Colleen Conklin 1:24pm December 11, 2009)
Luv to hear about new authors!!This book sounds good. I would gift it to myself. Thanks, Sue
(Susan Hussein 1:53pm December 11, 2009)
Super giveaway, I know my sister would love this! So I would nominate her, I'd get to read it when she was finished with it. :)
(Sharon Knight 2:27pm December 11, 2009)
Would love to win this for my twin sister. She has been under a lot of stress and could use this to help her unwind.
(Cherie Japp 3:15pm December 11, 2009)
Anything Scottish has my vote. I love reading about the interactions between the clans and the lilt in their brogues.
(Alyson Widen 4:51pm December 11, 2009)
Great giveaway! I have a friend that would love this book. She has had it rough this past year. Of course there is a lot of people this way right now. I just think she would love it and she has always been there for me.
(Gail Hurt 7:07pm December 11, 2009)
Love anything set in Scotland.My mother also likes to read books with a foreign background. She says she will never get to see these places, so reading about them is the next best thing.

She is a very special lady that donates her time by knitting and crocheting for neo-natal babies.

Receiving this would make her happy.
(Mj Chesick 7:56pm December 11, 2009)
I would love to win this for my sister, she is my best friend.
(Sharla Long 8:25pm December 11, 2009)
I wish I may, I wish I might... to win this book for my sister tonight! :-)
(Lisa Glidewell 10:16pm December 11, 2009)
I would love to win this book for my sister!
(Brenda Rupp 10:56pm December 11, 2009)
My daughter would love this book. Please enter me!! Happy Holidays to all!!!!
(Mitzi Hinkey 3:53am December 12, 2009)
ido not have no one put penpal name pam wholost her shusband just acouple week ago
(Desiree Reilly 11:00pm December 16, 2009)
Registered users may leave comments.
Log in or register now!