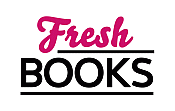 December's Must-Reads: Top Books to Close Out the Year with a Bang
Heather Long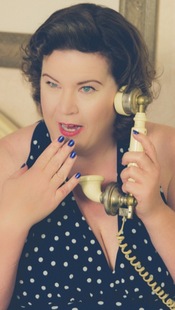 Blogging at Fresh Fiction
Heather Long | Writing Happily Ever After is my Passion
June 15, 2018
I can't believe I can finally share my second book in my Bravo Team WOLF Read More...
Heather Long's Favorite Bad Boys
May 11, 2017
Now you may be wondering what does a bad boy have to do with my latest release? Absolutely nothing—but Marine wolves can have a Read More...
Heather Long | Ghost Wolf – history/inspiration
April 27, 2017
In WOLF BITE, released in July 2014, Mason Clayborne heard the sound of a familiar Read More...
Heather Long | Keeping a Series Fresh: It's all Wolf to Me
December 3, 2015
One of the more difficult challenges for readers and authors alike when it comes to a series is how do you keep it fresh? How Read More...
Heather Long | My Favorite Breakout Characters
October 29, 2015
One of the best parts of writing a series is when a supporting character becomes an outstanding lead in their own right. It's happened Read More...
Heather Long | Pay the Inspiration Forward
August 27, 2015
Look, we all know I like to write a lot of different genres—from contemporary to military to paranormal romance—but one thing I always Read More...
Heather Long | What Happens in Vegas...
March 2, 2013
The catch phrase for Las Vegas is so well known you can find it in most television series or films about the fabled Sin City Read More...
Heather Long | Shelf Wars: Science Fiction and Fantasy Strike Back
September 9, 2009
My husband and I share similar tastes in books. Granted, he likes some authors that I just can't get into and vice versa. But Read More...
National bestselling author, Heather Long, likes long walks in the park, science fiction, superheroes, Marines, and men who aren't douche bags. Her books are filled with heroes and heroines tangled in romance as hot as Texas summertime. From paranormal historical westerns to contemporary military romance, Heather might switch genres, but one thing is true in all of her stories—her characters drive the books. When she's not wrangling her menagerie of animals, she devotes her time to family and friends she considers family. She believes if you like your heroes so real you could lick the grit off their chest, and your heroines so likable, you're sure you've been friends with women just like them, you'll enjoy her worlds as much as she does.
Interviews for Heather Long
Seismic Evil Under Contract
August 14, 2010
My Big Fat Beautiful Book
May 2, 2010
Daily Dose Holiday Blog Giveaway: Celebrate!
Prime Evil
December 15, 2009
Daily Dose Holiday Blog Giveaway: Come to Ashby and See
Remembering Ashby
December 11, 2009
Don't Make Me Pull This Computer Over
Prime Evil
November 20, 2009
Getting Fresh with Vampires
Prime Evil
November 16, 2009
DAILY DOSE | Five Ways Readers Benefit from NaNoWriMo
Prime Evil
October 29, 2009
Log In to see more information about Heather Long
Log in or register now!
Series
Wolves of Willow Bend | Bravo Team WOLF
Books:
Wolf Unleashed, January 2020
Wolves of Willow Bend #14
e-Book
Outlaw Wolves, July 2019
Wolves of Willow Bend #13
e-Book
Bitten Under Fire, June 2018
Bravo Team WOLF #2
e-Book
Semper Fi Cowboy, July 2017
Lone Star Leathernecks
Paperback / e-Book
When Danger Bites, May 2017
Bravo Team: Wolf
e-Book
Ghost Wolf, May 2017
Wolves of Willow Bend #12
e-Book
Thunder Wolf, March 2017
Wolves of Willow Bend #11
e-Book
Shadow Wolf, January 2017
Wolves of Willow Bend
e-Book
Heartbreakers and Heroes, July 2016
e-Book
Snow Wolf, June 2016
Wolves of Willow Bend
e-Book
Desert Wolf, December 2015
Wolves of Willow Bend #8
e-Book
Single Wicked Wolf, October 2015
Wolves of Willow Bend #7.5
e-Book
River Wolf, September 2015
Wolves of Willow Bend #7
e-Book
Romancing The Wolf, July 2015
e-Book
Untamed Wolf, May 2015
Wolves of Willow Bend #6
e-Book
Bayou Wolf, April 2015
Wolves of Willow Bend #5
e-Book
Lust Actually, April 2015
Tempting Signs #1
e-Book
Rogue Wolf, March 2015
Wolves of Willow Bend #4
e-Book
Under a Wolf Moon, February 2015
e-Book
What a Wolf Wants, January 2015
(Black Hills Wolves #2
e-Book
Wolf at Law, December 2014
Wolves of Willow Bend prequel
e-Book
Forbidden Rescue, November 2014
The Watchers #1
e-Book
Wolf Claim, October 2014
Wolves of Willow Bend
e-Book
Mischief, Mongrels and Mayhem, September 2014
e-Book
Caged Wolf, September 2014
Wolves of Willow Bend #2
Paperback / e-Book
Dark Fates, August 2014
e-Book
Wolf Bite, August 2014
Wolves of Willow Bend #1
e-Book
Behind the Curtain, July 2014
Soulgirls #5
e-Book
?Playing Against Type, March 2014
Soul Girls #4
e-Book
Haunt Me, January 2014
e-Book
Waiting in the Wings, November 2013
Soulgirls #3
e-Book
Taking the Stage, August 2013
Soul Girls #2
e-Book
Raising Kane, August 2013
e-Book
Marine With Benefits, July 2013
e-Book
Marine Ever After, June 2013
Paperback / e-Book
Marine in the Wind, June 2013
e-Book
Plan Witch from Out of Town, May 2013
Chance Monroe #2
e-Book
A Fistful of Dreams, April 2013
Fevered Hearts #4
Hardcover / e-Book
Into the Spotlight, March 2013
e-Book
A Marine and a Gentleman, February 2013
e-Book
Combat Barbie, February 2013
e-Book
The Two and the Proud, January 2013
e-Book
No Regrets, No Surrender, January 2013
Paperback / e-Book
Whiskey Tango Foxtrot, January 2013
e-Book
Earth Witches Aren't Easy, January 2013
Chance Monroe #1
e-Book
The Marine Cowboy, December 2012
e-Book
Yesterday's Heroes, September 2012
A Boomers Novel
e-Book
Jacob's Trial, September 2012
Forbidden Legacy #2
Paperback / e-Book
Hels's Gauntlet, September 2012
Forbidden Legacy #3
Paperback / e-Book
Micah & Mrs. Miller, September 2012
Fevered Hearts #3
e-Book
Her Marine, July 2012
e-Book
Proud To Serve Her, July 2012
Always A Marine #4
e-Book
Taming of the Thief, July 2012
The Fortunate Buddha #2
e-Book
Cassandra's Dilemma, June 2012
Forbidden Legacy #1
Paperback / e-Book
Tell it to the Marine, June 2012
1 Night Stand
e-Book
The Love Thieves, April 2012
The Fortunate Buddha #1
e-Book
Retreat Hell! She just got here, April 2012
1 Night Stand
e-Book
Once Her Man, Always Her Man, April 2012
1 Night Stand
e-Book
Brave are the Lonely, March 2012
Fevered Hearts # 2
e-Book
Cassandra's Dilemma, March 2012
Forbidden Legacy #1
e-Book
Marshal of Hel Dorado, October 2011
Fevered Hearts #1
e-Book
Spells, Slots and Sirens, July 2011
Stories of the Arcana Royale
e-Book
Seismic Evil, February 2011
Evil Series #2
e-Book
Seven Souls a Leaping, January 2011
e-Book
Prime Evil, December 2009
e-Book
Remembering Ashby, April 2009
e-Book