Sarah Langan | Learning The "Rules" Of Adult Fiction

September 18, 2009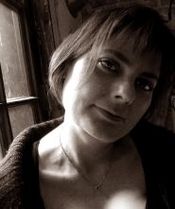 Some years ago, when my first novel THE KEEPER came out, I received a piece of hate mail from a reader, telling me that Iíd gone too far, was evil, and she hoped I never had children. I deleted that e-mail, though in retrospect, perhaps I should have offered to sign and mail her another copy, since she clearly enjoyed the first so much.
My number one fan might be dismayed to learn that four months ago, my daughter Clementine Jane was born. I adore her more than thoughts can express, or Iím even able to admit even to myself. If I admitted it, Iíd never leave her side.
THE KEEPER, by far the darkest book Iíve written, confronts incest in a frank and disturbing way, but I took no joy in writing the short scene my angry reader reacted to, nor does that scene glorify the act, or sexualize children. Quite the contrary. And yet, I made an enemy. Given the bookís reception by the Book-of-the-Month club, a lot of enemies.
Popular adult fiction has a hole in it-and no one wants to admit it. There are two golden rules of adult fiction. You canít kill dogs and you canít put children in peril without pissing somebody off. Even if itís true to life, even if the writing is first-rate, even if youíre Cormac McCarthy. You canít do it.
As grown-ups, maybe itís just too hard to imagine bad things happening to our children. Weíve been injured by the world-our wrinkles and calluses prove it-but we need to believe in a place where the innocent stay innocent. Where, for them at least, fairy tales come true, and life is dependably good. We tell our children this fiction on a daily basis; weíre invested in believing it. How else could we let them out into the world, if we acknowledged what they might find?
I think thatís why young adult fiction is so much darker than adult fiction. Thatís also why itís thriving, and dynamic, and represents the best work in the field. Take HUNGER GAMES-the main characterís government forces her into a kid-version of THE LONG WALK, where sheís pinned against nineteen other opponents. They murder each other one by one, until the last kid standing wins. Sheís good at survival, because when she was little, her mom went catatonic, and she had to learn how to hunt to keep the family alive. Take THE CHOCOLATE WAR-a tough kid whoís doing his best to keep his head above water since his mom died and his dad stopped paying attention gets broken by a bunch of bullies. Thatís the end. Life screwed him, and heís not going to be an individual anymore. He had potential, but that the difference between potential and accomplishment, isnít it?
There are lots more young adult best-sellers like the above, from FEED to UGLIES to HOUSE OF THE SCORPION, and in all, bad things happen to good people, life isnít fair, an nobodyís truly innocent. So why are kids eating up dark fiction, when we grown-ups canít even handle the possibility that our kids learn how the pet goldfish met its maker? Itís because they know the truth, and theyíre looking for a roadmap that they arenít getting from us: life can be tough.
I wonder about the woman who wrote that letter, and how she equipped her own children from the world that greeted them outside her door. Whatís worse, the fact that bad things happen to good people (and just as often, good things happen to them?), or the denial of that fact? The invention of a nonexistent reality, where parents are always perfect, saving their kids from peril, and kids are always pure, selfless, and kind of bird-brained? How are kids supposed to grown into conscientious, voting adults when theyíve got no idea what the real world is like? Isnít it time we started admitting the truth in our fiction, and in our waking lives, too?
About Sarah
Sarah Langanís third novel, AUDREYíS DOOR, is slated for release at the end of this month. Itís about a woman who breaks off her engagement and moves into a haunted apartment on Manhattanís Upper West Side. At night, her OCD flairs, and she begins to build a door. As it happens, and much to Sarahís delight, there are no children in this book, and therefore, no children, fictional or otherwise, are harmed. She expects less crazy e-mails as a result.
Ms. Langan is also the author of THE KEEPER (available for free download from HarperCollins starting next week) and THE MISSING, and has won two Bram Stoker Awards. She lives in Brooklyn with her husband, daughter, and pet rabbit, where sheís at work on her fourth novel, EMPTY HOUSES, as well as a collaboration with James Rollins, THE BLOOD GOSPEL She is also a masterís candidate in environmental toxicology at New York University.
Leave a comment below and you may be the winner of Sarah's books!
Comments
18 comments posted.
Re: Sarah Langan | Learning The "Rules" Of Adult Fiction

I disagree with the reader that wrote such vile comments to you. People that read and interpret literature with such views are the types that want censorship. I learned years ago to read with an open mind and that all books do not have to be a "happier ever after story. The good books challenge a reader's intellect and to inform. In school as a teen we studied "The Jungle" by Upton Sinclair. And novels by Sinclair Lewis. These were not plesant readings but showed social conditions as a result of opening the eyes to atrosities changes have taken place.
(Susan Lathen 4:17am September 18, 2009)
I agree. The woman who disliked your novel has no comprehension of the real world. I fear for her children, if any.
(Anne Harris 6:09am September 18, 2009)
I can't believe that your "fan" would blame you for things in a work of fiction. Not that it doesn't happen every day, but it really was just a novel. Turn on the TV some time and really watch what happens in this world of ours.
(Joanne Reynolds 6:29am September 18, 2009)
Readers need to appreciate that it is the author who owns the characters, the plot--the whole story. We are able to share the author's vision through reading. But our "control" as readers is in selecting what we read, not in trying to sway an author's viewpoint. Good for you, Sarah, for confronting difficult issues in your own creative way.
(G S Moch 12:41pm September 18, 2009)
Congrats on your daughter -children are precious. I read to escape the everyday life and sometimes bad things happen - Keep writing about what you want and we will keep reading you great stories.
(Audra Holtwick 2:04pm September 18, 2009)
We read what we enjoy! Keep at it!
Thanks!
Marjorie
(Marjorie Carmony 3:29pm September 18, 2009)
Many people cringe reading about unpleasant subjects. I think it makes them feel vulnerable, yet glad it's not their own life. And then there's the others who can't find enough sensational news. You can not satisfy everyone even when fiction is too close to the truth.
(Alyson Widen 4:16pm September 18, 2009)
When I was younger I loved true crime, horror movies, etc. Now at 51 my idea of a good book or movie is something with a happy ending. I've experienced life, now I want fantasy.
(Theresa Buckholtz 4:24pm September 18, 2009)
You know you've written well when someone gets that mad - it's just too real! Keep on writing and we'll keep on reading!
(Kelli Jo Calvert 5:46pm September 18, 2009)
Your book sounds very good. I would love to read it.
(Lisa Garrett 6:35pm September 18, 2009)
My first thought was that the writing touched on something very personal & painful in your 'number one' fan's life. I on the other hand want to lose myself in fiction, warts & all. A happy childhood as given me that safety net.
(Mary Preston 7:05pm September 18, 2009)
Adults that try to over protect children
are doing them no favors. We don't
have to expose them to really awful
things, but they should be aware that
bad things do happen and be taught
how to protect themselves. Teens
tend to have a jaded view of things .
They know the world isn't perfect and
want to explore the possibilities. Too
many adults have a tendency to put
their head in the sand. Bad things
won't go away if we ignore them.
(Patricia Barraclough 7:19pm September 18, 2009)
I know that life and the world aren't fair. I love my family and I hope they are prepared for what comes. I read for myself.
(Rosemary Krejsa 9:57pm September 18, 2009)
Oh this book sounds great!!!
(Martha Lawson 10:03pm September 18, 2009)
Well, I for one don't agree with the fan's hate mail. Since when did writing about real life and ALL that it entails become a bad thing? I love a great romance novel, yet when an author writes in a rape scene, many of the fans go crazy. It seems to also be a taboo subject, yet we know it happens everyday.

Congrats on your daughter and the new book.
(Mitzi Hinkey 4:08pm September 19, 2009)
Wonderful news. Congratulations!
(Tammy Garcia 10:26pm September 19, 2009)
I don't agree with hate mail if you don't have anything nice to say just don't say it. That goes for books, if they are to dark for you don't buy them!
(Gail Hurt 12:42pm September 20, 2009)
From the time I was in junior high, my parents allowed me to read anything that interested me. For the most part, anything that had horror on the title edge of a paperback got my attention. I read the Other, Harvest Home, Carrie, the Exorcist, Dracula, Frankenstein and a whole slew of Dark Shadows related books. But not only that, I read the classics and future classics, such as the Godfather, Andromeda Strain, early Michener books, and many others. My parents did not censor my reading because, even as I put myself into another world, they knew I was anchored in real life. By keeping books, arts, movies, plays, and the likes from our children, we take something away from them that may never be recovered. My kids want to watch something or read something or listen to something, I let them. I am not letting them out at night till the sun comes up (that's for vampires, right?), because I am responsible there. Many evils exist in this world that are real, but the ones in the novels only exist in our minds.
(Raymond Muraida 9:03pm September 25, 2009)
Registered users may leave comments.
Log in or register now!