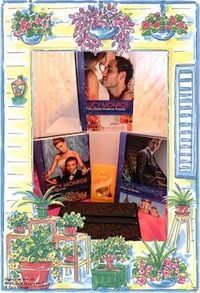 Spring has sprung and Lucy is celebrating with another big book giveaway. Enter for a chance to win 3 hardbacks from her Presents collection: MILLION DOLLAR CHRISTMAS PROPOSAL, ONE NIGHT HEIR, and PRINCE OF SECRETS. She's included a designer clutch from the Simply Vera by Vera Wang collection and some yummy Lindor truffles.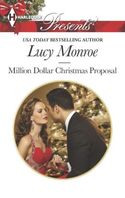 MILLION DOLLAR CHRISTMAS PROPOSAL



Always read the fine print!
Tycoon Vincenzo Tomasi needs a new nanny for his niece and nephew by Christmas. And the million-dollar salary on offer will be more tempting than anything in Santa's sack! Audrey Miller already works for Enzo and loves children, and stepping into his family would dramatically help her own.
What Audrey doesn't know is that Enzo expects the right candidate to become his wife—and high on the requirements list is sexual compatibility. While she's lusted after her enigmatic boss for years, will innocent Audrey risk everything to explore her irresistible attraction in the most unlikely interview process ever?
Only a royal wedding…
Bitter life lessons have taught Crown Prince Maksim Yurkovich that duty must come before desire. His country needs an heir, so when he discovers his lover can't have children, he must sever their ties. Only Maks can't resist spending one last night in her bed.
...can avert this royal scandal!
Now he faces the biggest diplomatic crisis of his life. Against all odds, Gillian Harris has become pregnant. Maks's royal reserve masks the heart of a fierce Cossack warrior--one who is not above using their mutual passion to convince a hurt, wary Gillian that she must be his queen!
By his royal decree…
Prince Demyan Zaretsky does whatever it takes to protect his country. So seducing Chanel Tanner will be easy. And marriage? An unfortunate side effect of duty. She unwittingly holds the economic stability of Volyarus in her hands...and he must secure it.
With his royal identity and intent disguised, Demyan sets about a ruthless seduction designed to make Chanle lose her mind with ecstasy. But when he discovers she is a virgin, he uncovers something in himself—a conscience. Now his plan takes a shocking turn—one this dark–hearted prince had never anticipated!
Contest ends: March 31, 2014