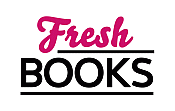 October's must-reads: a bookish harvest you won't want to miss!
Lucy Monroe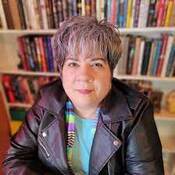 Social Media:
PINTEREST
BOOKBUB
GOODREADS
YOUTUBE
TWITTER
FACEBOOK
INSTAGRAM
BLOG

E-mail me when Lucy Monroe releases a new book.
Blogging at Fresh Fiction
Lucy Monroe | Conversations in Character with Cian
September 12, 2023
Book Title: DEMANDING MOB BOSS Character Name: Cian It Read More...
Lucy Monroe | Conversations in Character | URGENT VOWS
July 24, 2023
Book Title: URGENT VOWS Character Name: Severu Read More...
Lucy Monroe | Change, it's Good!
June 24, 2015
When writing the novellas for the 3 BRIDES FOR 3 BAD BOYS trilogy Read More...
Fresh Chat | Lucy Monroe on the Northern Fire Series
April 29, 2015
With more than 7 million copies of her books in print worldwide, award winning and USA Today bestseller Lucy Monroe has published over Read More...
Lucy Monroe | CIS Duo Out Now
December 3, 2014
Every book I write is special to me, but some have memories associated with them that give the books a particular place in my heart Read More...
Lucy Monroe | Pets for Vets Charity Anthology: HOMETOWN HEROES
October 13, 2014
A few months ago, a dear friend approached me about being in a charity box set. My first reaction should have been to question whether Read More...
Lucy Monroe | Managing Multiple Releases without Going Insane
July 2, 2013
You know, this could just be titled: Summer Reads from Lucy Monroe.  But seriously?  How boring would that be? Wouldn't you rather know just Read More...
Lucy Monroe | James Bond Meets the Geek Squad
November 27, 2007
Cue the James Bond music and call the Geek Squad! If you like your espionage with thrills, romance and a touch of humor look no Read More...
Lucy Monroe | Trying Something New
September 27, 2007
Why an eBook? I get that question a lot since I decided to publish Annabelle's Read More...
Pseudonym: L. C. Monroe.

Award winning author Lucy Monroe had her first book published in September 2003. Since then she has sold more than 40 books to four publishers and hit national bestsellers lists in the US and England. She writes sexy category romance for Harlequin Presents including her own ongoing mini-series, The Royal Brides. If you prefer a longer book, but want to keep it steamy, try her Mercenary trilogy or Goddard Project series from Kensington Brava. If you're a historical fan, Lucy's written a sensual trilogy for Berkley as well as beginning her Children of the Moon series, sexy shape shifters in Medieval Scotland. She's also published a historical single title with Samhain as well as two Inspirational romances under the pseudonym LC Monroe. Lucy just plain loves romance! She's a passionate devotee to the genre and keeps a vibrant blog where she chats with readers, authors and industry professionals - as well as a celebrity guest blogger here and there. Her highly charged, sensual stories touch on the realities of life while giving the reader a fantasy story not easily forgotten. Whatever the type of romance, Lucy's books transport her readers to a special place where the heart rules and love conquers all.
Log In to see more information about Lucy Monroe
Log in or register now!
Series
Children of the Moon | THE LANGLEY FAMILY TRILOGY | Corporate Information Systems | Northern Fire | Princesses by Royal Decree | Syndicate Rules
Books:
Ruthless Enforcer, November 2023
Syndicate Rules
e-Book
Demanding Mob Boss, September 2023
Syndicate Rules
Paperback / e-Book
Her Greek Billionaire, August 2023
Passionate Billionaires & Princes
e-Book
Convenient Mafia Wife, July 2023
Syndicate Rules #1
e-Book
Urgent Vows, July 2023
Syndicate Rules #2
e-Book
Cinderella's Jilted Billionaire, November 2022
e-Book
Her Off Limits Prince, July 2022
e-Book
Desert Moon, April 2022
Children of the Moon Book 7
e-Book
The Cost of Their Royal Fling, March 2022
Princesses by Royal Decree #3
Mass Market Paperback / e-Book
Harlequin Presents Harlequin Presents March 2022 - Box Set 1 of 2 March 2022, February 2022
Hardcover / e-Book
His Majesty's Hidden Heir, November 2021
Princesses by Royal Decree #2
Mass Market Paperback / e-Book
Queen By Royal Appointment, May 2021
Princesses by Royal Decree, 1
Paperback / e-Book
After the Billionaire's Wedding Vows ..., February 2021
Mass Market Paperback / e-Book
Warrior's Moon, December 2020
Children of the Moon #5
e-Book
The Maharajah's Billionaire Heir, April 2020
e-Book
Viking's Moon, November 2019
Children of the Moon #6
e-Book
Hot Alaska Nights, September 2019
Northern Fire #2
e-Book
Kostas's Convenient Bride, April 2018
Mass Market Paperback / e-Book
Rand, July 2015
Three Brides for Three Bad Boys #1
e-Book (reprint)
The Greek Tycoon's Ultimatum, May 2015
e-Book (reprint)
Wild Heat, May 2015
Northern Fire
Mass Market Paperback / e-Book
The Real Deal, January 2015
e-Book (reprint)
Win the Game, December 2014
Corporate Information Systems #2
e-Book
Change the Game, December 2014
Corporate Information Systems #1
e-Book
A Virgin for His Prize, November 2014
Ruthless Russians
Paperback / e-Book
Hometown Heroes: Hotter Ever After, October 2014
Pets for Vets Charity Bundle
e-Book
An Heiress for His Empire, October 2014
Ruthless Russians #1
Paperback / e-Book
Come Moonrise, October 2014
e-Book
Take Me, August 2014
Langley Family Trilogy #3
e-Book (reprint)
Tempt Me, July 2014
Langley Family Trilogy #2
e-Book (reprint)
Touch Me, July 2014
Langley Family Trilogy # 1
e-Book (reprint)
Sheikh's Scandal, May 2014
Paperback / e-Book
Delicious, December 2013
Paperback / e-Book
Million Dollar Christmas Proposal, November 2013
Paperback / e-Book
Prince of Secrets, August 2013
By His Royal Decree
Paperback / e-Book
Enthralled, July 2013
Paperback / e-Book
Warrior's Moon, July 2013
A Children of the Moon Novel
Paperback / e-Book
He's the One, June 2013
Paperback / e-Book
Scorsolini Baby Scandal, June 2013
Royal Babies
e-Book
One Night Heir, June 2013
Paperback / e-Book
Heart of A Desert Warrior, May 2013
e-Book (reprint)
Heatseeker, February 2013
Paperback / e-Book
Heat Seeker, February 2013
Paperback / e-Book
Silver Bella, December 2012
e-Book (reprint)
The Billionaire's Pregnant Mistress, December 2012
e-Book (reprint)
Not Just the Greek's Wife, October 2012
Paperback / e-Book
Dragon's Moon, September 2012
Children of the Moon #4
Paperback / e-Book
Close Quarters, July 2012
Paperback / e-Book (reprint)
Heart Of A Desert Warrior, July 2012
Paperback / e-Book
Spy Who Wants Me, October 2011
Paperback (reprint)
Bodyguards In Bed, June 2011
Paperback / e-Book
Deal With This, May 2011
Paperback
For Duty's Sake, May 2011
Paperback / e-Book
The Sheikh's Bartered Bride & The Greek Billionaire's Baby Revenge, February 2011
Paperback (reprint)
Moon Burning, February 2011
Children of the Moon #3
Paperback / e-Book
Close Quarters, September 2010
Goddard Project
Paperback
The Greek's Pregnant Lover, August 2010
Paperback / e-Book
The Shy Bride, July 2010
Greek Husbands
Paperback / e-Book
The Sicilian's Marriage Arrangement & The Greek's Virgin Bride, May 2010
Paperback
Moon Craving, February 2010
Children Of The Moon #2
Paperback / e-Book
The Latin Lover, October 2009
Paperback
Watch Over Me, June 2009
Paperback
Satisfaction Guaranteed, May 2009
Paperback
Valentino's Love-Child, May 2009
Paperback / e-Book
The Spy Who Wants Me, January 2009
Trade Size
And Able, September 2008
Paperback (reprint)
Annabelle's Courtship, September 2008
Paperback
Hired: The Sheikh's Secretary Mistress, August 2008
Paperback / e-Book
Willing, August 2008
Paperback
Ready, July 2008
Paperback (reprint)
Forbidden: The Billionaire's Virgin Princess, July 2008
Paperback
Promised to a Prince, July 2008
e-Book
Housekeeper To The Millionaire, April 2008
In Bed With The Boss
Paperback
3 Brides For 3 Bad Boys, February 2008
Paperback (reprint)
The Rancher's Rules, December 2007
Marriage And Mistletoe
Paperback (reprint)
Deal With This, December 2007
The Goddard Project #2
Trade Size
Annabelle's Courtship, September 2007
e-Book
Taken: The Spaniard's Virgin, July 2007
Mediterranean Brides
Mass Market Paperback
Bought: The Greek's Bride, June 2007
Miniseries: Mediterranean Brides
Paperback
Satisfaction Guaranteed, May 2007
The Goddard Project #1
Trade Size
Hot Desert Nights, May 2007
Paperback
The Sicilian's Marriage Arrangement, February 2007
Miniseries: Ruthless!
Paperback
Moon Awakening, February 2007
Children of the Moon #1
Paperback / e-Book
Pregnancy of Passion, December 2006
Miniseries: Expecting!
Paperback
Unleashed, December 2006
Trade Size
Take Me, October 2006
Book 3
Paperback
The Scorsolini Marriage Bargain, July 2006
3rd in Royal Brides
Paperback
His Royal Love-Child, June 2006
Royal Brides - Book 2
Paperback
The Prince's Virgin Wife, May 2006
Royal Brides - Book 1
Paperback
And Able, May 2006
Mercenary Trilogy - Book 3
Trade Size
Tempt Me, April 2006
Book 2
Paperback
Wedding Vow of Revenge, March 2006
Paperback
Willing, December 2005
Ready, Willing and Able series
Trade Size
Goodness Had Nothing to Do With It, December 2005
Paperback
The Greek's Christmas Baby, December 2005
Harlequin Presents 2506
Paperback
Touch Me, September 2005
Book 1
Paperback
Blackmailed into Marriage, August 2005
Wedlocked!
Paperback
Ready, July 2005
Ready, Willing & Able trilogy
Trade Size
Beach Blanket Bad Boys, June 2005
Bad Boys anthology series.
Trade Size
Come Up and See Me Sometime, May 2005
Paperback
Star Quality, May 2005
Trade Size
3 Brides for 3 Bad Boys, March 2005
Trade Size
The Sheikh's Bartered Bride, February 2005
Paperback / e-Book
The Billionaire's Pregnant Mistress, December 2004
Mistress to a Millionaire
Paperback
Merry Christmas, Baby, October 2004
Trade Size
The Real Deal, August 2004
Trade Size

Videos