Book Title: URGENT VOWS
Character Name: Severu
How would you describe your family or your childhood?
La famiglia is everything. When I spoke my vow to my father and became a made man, I knew one day I would lead the Genovese mafia. I trust my brother more than anyone else and that is as it should be.
What is your greatest talent?
Making money. Legally and illegally. I'm damn good at unaliving people too.
Significant other?
My new wife is a distraction I didn't think I wanted, but now that she's mine, I'll claim her in every way.
Biggest challenge in relationships?
As the most powerful don among the Five Families in New York, I don't have time to worry about shit like that.
Where do you live?
Manhattan, but I have territory in the other four boroughs, Brooklyn, Queens, the Bronx, and Staten Island, ruled by the other mafias in the New York Cosa Nostra.
Do you have any enemies?
Is this a joke? Who doesn't want to take me down? We have an uneasy truce with the other mafias of the Five Families in New York, the Greek mafia and the Irish mob. That leaves the cartels, Russians, Albanians, other crime families and street gangs to watch and take down when necessary. No one does business in my territory without my approval.
How do you feel about the place where you are now?
I don't know about feelings, but my family has been in the New York Cosa Nostra for over 100 years. My grandfather was the first De Luca to be Don of the Genovese Family and there will be a De Luca in charge a hundred years from now.
What do you do for a living?
I am the Don of the Genovese and the youngest Godfather of New York since the Cosa Nostra settled here. I am also CEO of the legitimate face of our business, Oscuro Enterprises.
Greatest disappointment?
My father dying five years ago. He trained me to take over as don, but he was a good man and should have lived longer.
Greatest source of joy?
Joy? What the hell? Who has time for being happy? I have a criminal enterprise to run.
What do you do to entertain yourself or have fun?
Before I married Catalina, that would be a moot point, but making her body sing is hella entertaining.
What is your greatest personal failing, in your view?
I don't fail.
What keeps you awake at night?
Work.
What is the most pressing problem you have at the moment?
Figuring out who is ratting us out.
Syndicate Rules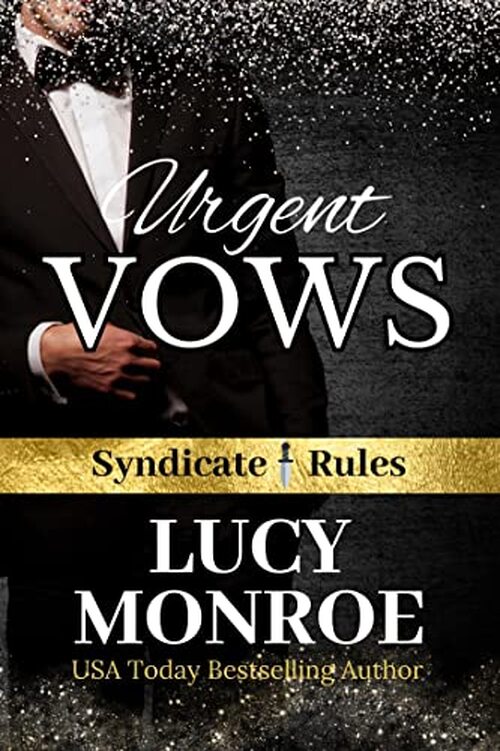 Catalina
I'm done with life under my father's brutal thumb. I'm running from the mafia right after my sister marries the don. It doesn't matter that one touch from him sparks all sorts of things it shouldn't. That's only one more reason to leave. But when my sister disappears the morning of her wedding, I'm left in her wedding dress, standing in front of the priest. With him. The man I thought I could never have. The man who could break me.
Severu
For the stability of la famiglia, I need to marry. I don't want a wife that will disrupt my life, but I crave this woman. Once her sister runs, nothing will stop me from having her. She'll marry me to protect her sister, but who is going to protect her from me?
This is a standalone spicy mafia romance with a guaranteed HEA. No cliffhangers. No cheating.
CW: explicit intimacy, graphic violence, foul language and domestic violence (past reference and on the page - not between the main characters)
Romance Erotica Sensual | Romance Mafia [Self Published, On Sale: July 7, 2023, e-Book, ISBN: 9781961214033 / ]
A switch in brides leads to perfect couple!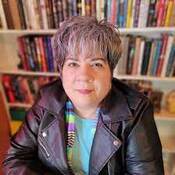 Award winning author Lucy Monroe had her first book published in September 2003. Since then she has sold more than 40 books to four publishers and hit national bestsellers lists in the US and England. She writes sexy category romance for Harlequin Presents including her own ongoing mini-series, The Royal Brides. If you prefer a longer book, but want to keep it steamy, try her Mercenary trilogy or Goddard Project series from Kensington Brava. If you're a historical fan, Lucy's written a sensual trilogy for Berkley as well as beginning her Children of the Moon series, sexy shape shifters in Medieval Scotland. She's also published a historical single title with Samhain as well as two Inspirational romances under the pseudonym LC Monroe. Lucy just plain loves romance! She's a passionate devotee to the genre and keeps a vibrant blog where she chats with readers, authors and industry professionals - as well as a celebrity guest blogger here and there. Her highly charged, sensual stories touch on the realities of life while giving the reader a fantasy story not easily forgotten. Whatever the type of romance, Lucy's books transport her readers to a special place where the heart rules and love conquers all.
No comments posted.