Book Title: RUTHLESS ENFORCER
Character Name: Atlas
How would you describe your family or your childhood?
Some of my family, like my parents and grandfather, suck rocks, but I trust my brothers with my life. My childhood made me what I am. I became Dimios the day my brothers and uncle rescued me from the Golubev Bratva. Becoming a made man at the age of 11 meant shutting down all emotions except anger and the need for revenge…until I met Lucia.
Significant other?
Lucia thinks there's still some kind of choice to make, but she is mine and I am hers. If it takes getting her pregnant with my baby to convince her, we'll both have fun in the process.
Biggest challenge in relationships?
Showing softer emotions. Normal people would probably say I'm not a great communicator too, but I don't see the point of making explanations. They are too close to excuses and I'm an enforcer for the Greek mafia. I don't need those.
Where do you live?
My brothers and cousins and I have moved recently to Portland, OR from Las Angeles, CA. The weather and the city vibe are different here, but we like it. Portland is a quirky place, but ripe for us taking over territory on behalf of Ádis Adelfótita. That's the Hades Brotherhood for anybody living under a rock. You might pretend otherwise, but who doesn't know about the Greek mafia operating on the West Coast in the US and Canada?
Do you have any enemies?
I'd be worried we weren't doing something right if we didn't. Oh, you mean, me personally? I'm the executioner. I have a lot of enemies, but the only ones I hunt relentlessly are the Golubev Bratva.
Do you have children, pets, both, or neither?
Neither, but I'm working on changing that.
What do you do for a living?
If I told you, I'd have to kill you. Really. My brother is anax, head of our Greek mafia in Portland, and he doesn't tolerate outsiders knowing our business.
Greatest source of joy?
Lucia. Until I met her, I didn't feel joy. She makes me smile. It's weird, but I'm going with it.
What do you do to entertain yourself or have fun?
Kill Golubev Bratva soldiers. Interrogate our enemies which leads back to my first answer.
What's your favorite food?
Anything Lucia cooks. Seeing her cooking in nothing but that frilly, see-through apron she wears is almost as good as taking it off her.
What is your greatest personal failing, in your view?
I don't fail. Failure leads to death. Mine, or someone who matters to me. So, yeah, no failing.
What keeps you awake at night?
Hunting.
What is the most pressing problem you have at the moment?
Not killing my cousin. If he keeps looking at Lucia like she's dessert, I'm going to and that will piss off my anax. It's a problem.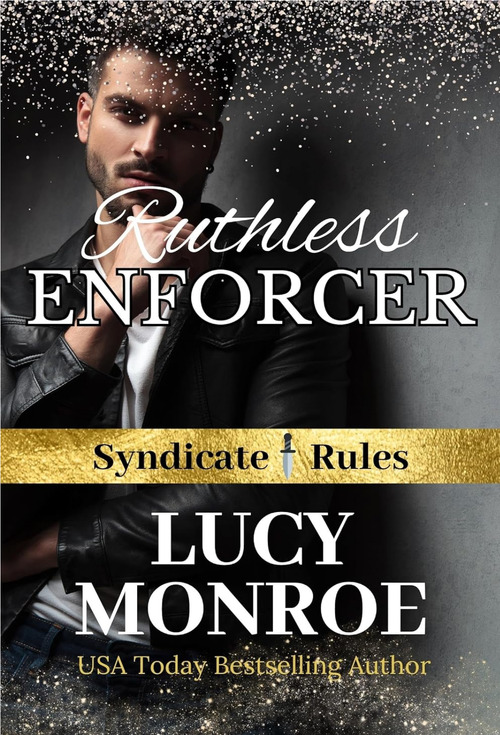 A Morally Grey He Falls First Mafia Romance
USA Today bestselling author Lucy Monroe introduces a new Greek syndicate in her spicy mafia romance series, Syndicate Rules.

LUCIA
I ran from the Cosa Nostra after a rival syndicate killed my husband. I live like a normal person now. Atlas shows up in my club when everything in my life is finally coming together and I think it's fate. I've never trusted anyone with my darkest desires…until him.
Then I learn the man I love is everything I am running from and now he's my enemy.
ATLAS
I never wanted any woman this bad, this fast. From her luscious curves to her eagerness for bedroom games, Lucia is perfect for me. But when she finds out what I'm there for, she hates me. I'm head enforcer for a reason though. I don't let anything stop me from getting what I want. That includes her.
Because she needs my protection as much as I need her light and if I have to get her pregnant to keep her, we'll both enjoy every minute of it.
This is a stand alone mafia romance with a guaranteed HEA. No cliffhangers. No Cheating.
CW: explicit intimacy, graphic violence, foul language, domestic violence (in the past), miscarriage (backstory), complicated family relationships.
Romance Mafia | Romance Suspense [Author Self-Published, On Sale: November 7, 2023, Paperback / e-Book, ISBN: 9781961214071 / ]
The enforcer meets his match!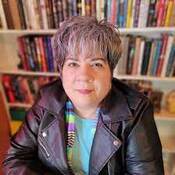 With more than 10 million copies of her books in print worldwide, award winning and USA Today bestseller Lucy Monroe has published over 90 books and had her stories translated for sale all over the world. After a two decade long career in traditional publishing, Lucy has gone indie and she is loving the freedom to write the stories her readers enjoy most. Her new steamy mafia romance series, Syndicate Rules features the alpha heroes and spice she writes so well. While she is published in multiple subgenres of romance, all of her books are steamy, deeply emotional and adhere to the concept that love wins. A true devotee of romance, she adores sharing her love for the genre with other readers on social media.
No comments posted.