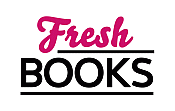 December's Must-Reads: Top Books to Close Out the Year with a Bang
"The enforcer meets his match!"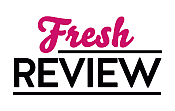 Reviewed by Annetta Sweetko
Posted November 7, 2023

Romance Mafia | Romance Suspense
Lucia survived a marriage to a mafioso that ended with his death by a rival family, but now she is free and putting her life back together far from that world. Not far enough. Atlas, the RUTHLESS ENFORCER, for the Greek Syndicate, comes into her club to scope out the scene. He plans to offer protection for a percentage, but when he meets Lucia, he wants to provide so much more. And he will do whatever morally gray thing he has to do to keep her by his side.
Atlas was following orders when he entered the club, but the lady in red caught his eye, and for once in his life, he thought of only himself. Not of his mission or his family obligations – but of getting Lucia and keeping her. However, the plan backfires when he is ordered to offer her the protection and Lucia is devastated – she had no idea he was going to do such a thing to her. To win her trust back just might be the hardest thing he has ever had to do.
Author Lucy Monroe's mafia romance covers a variety of families and RUTHLESS ENFORDER combines two of them. A Greek syndicate is setting up in a new territory and Atlas, the enforcer, is scoping out possible "protection" businesses. Lucia lost her husband to a violent war with a rival family, and with the responsibility of her brother-in-law, has put together a trendy club to keep him in a home where he feels safe and calm. She certainly doesn't expect to fall for anyone, let alone another mob guy. But fall she does and when she learns the truth (he kind of forgets to tell her he was in the syndicate – until he shows up for a collection), she tries to throw him out. She knows about the life and what happens to protected places and doesn't want any part of it. But fate likes to play games and she soon finds herself tied to this man in ways that make it impossible to break.
It was interesting to watch as she turned the table on the men who wanted to use her club. RUTHLESS ENFORCER is a good look at the twists and turns of a romance that goes sideways due to miscommunication. Maybe Atlas needed to be upfront with Lucia or his boss and try to protect her and the club. But in the end, this author does a good job of happily-ever-after and adding in no cheating is always welcome to any romance. Job well done and fans will be waiting impatiently for the next in the series.
SUMMARY
USA Today bestselling author Lucy Monroe introduces a new Greek syndicate in her spicy mafia romance series, Syndicate Rules.

LUCIA
I ran from the Cosa Nostra after a rival syndicate killed my husband. I live like a normal person now. Atlas shows up in my club when everything in my life is finally coming together and I think it's fate. I've never trusted anyone with my darkest desires…until him.

Then I learn the man I love is everything I am running from and now he's my enemy.

ATLAS
I never wanted any woman this bad, this fast. From her luscious curves to her eagerness for bedroom games, Lucia is perfect for me. But when she finds out what I'm there for, she hates me. I'm head enforcer for a reason though. I don't let anything stop me from getting what I want. That includes her.

Because she needs my protection as much as I need her light and if I have to get her pregnant to keep her, we'll both enjoy every minute of it.

This is a stand alone mafia romance with a guaranteed HEA. No cliffhangers. No Cheating.

CW: explicit intimacy, graphic violence, foul language, domestic violence (in the past), miscarriage (backstory), complicated family relationships.
---
What do you think about this review?
Comments
No comments posted.

Registered users may leave comments.
Log in or register now!