Book Title: DEMANDING MOB BOSS
Character Name: Cian
It's pronounced kee-an. Not sure why I needed to say that, but Anna thinks it's important and what she wants, she gets.
How would you describe your family or your childhood?
My sisters had a childhood, but I was raised to take over from my father as the mob boss. I trained on guns, not tinker toys. I liked guns better anyway.
Significant other?
Anna is…necessary.
Biggest challenge in relationships?
Getting enough cameras placed at the right angles.
I can't hide my shock at this, but Anna smiles serenely and I decide to leave any follow up questions to that for another time.
Where do you live?
Chicago. Wouldn't live anywhere else.
Do you have any enemies?
There are always enemies in the life. Right now, there's this street gang that thinks they can infringe on mob territory. Probably shouldn't say how I'm dealing with it. It's not exactly PG.
What do you do for a living?
You saying you don't know that I'm the boss of the Byrne-Doyle Mob? I figured that's why you asked for this interview.
Flustered, I rush into my next question.
What is your greatest source of joy?
I didn't feel joy before Anna.
I'm not convinced he feels joy now. This man is a little intense. Hopefully the next question will dial that down a little.
What do you do to entertain yourself or have fun?
Anna says I shouldn't say my work, but what else is there? Other than her and she's not entertainment. She's life.
By work you mean?
He doesn't answer. Just gives me a look and I move on quickly to the next question.
What is your greatest personal failing, in your view?
Before I met Anna, I would have said, not destroying the gang that took out my da before they unalived him. But something happened to Anna on my watch that made me feel a completely foreign emotion. Regret.
Cian stops talking, his jaw clenched. Anna gets up and sits sideways on his lap, pulling his arm around her. Cian's intense blue gaze returns to me, and I ask another question.
What keeps you awake at night?
Other than Anna? Because sleeping is overrated when I have her next to me in the bed.
Her cheeks pink, Anna pokes him. Cian grins. I think the air conditioning is on the fritz because it's definitely getting hot in here.
Okay, you want something else? Work. Some things are just easier to do in the dark. Like unalive my enemies.
Who is your best friend?
I don't have friends, but there are some people I can spend more time with than others without wanting to unalive them.
So, Anna isn't your best friend?
Anna is more than a friend. She is everything.
Anna smiles at Cian and he stops answering questions. I try to get his attention for a final couple of questions, but he stands up abruptly and pulls Anna from the room.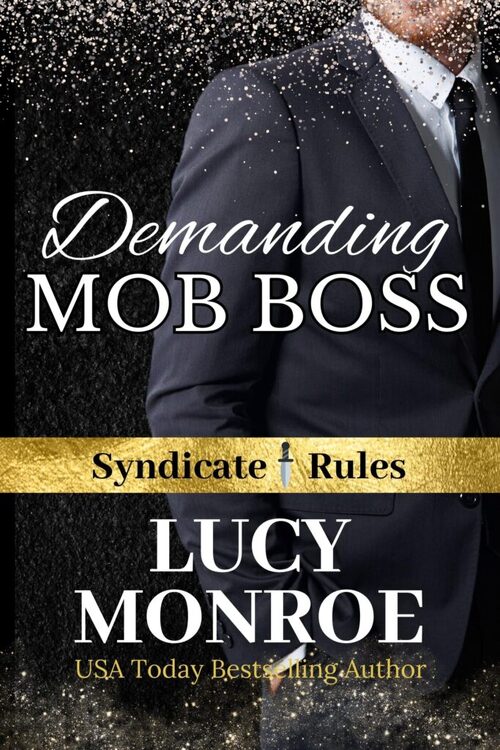 A Forced Proximity Mafia Romance
Anna
The world is too loud, too bright, too everything. Until I meet him. His touch sends me to a place I've never been. I want more of him, bloodstained hands and all. What happens when the one person I need is the utterly ruthless boss of the Irish mob?
Cian
Some call me a psychopath. I don't feel. Until I meet her. I need to know she is safe. Every minute of every day. I hire her to work for my legitimate business. I watch her. I crave her. I will never let her go. But I am a monster. What happens when the one person who makes me feel is pure, sweet innocence?
This is a stand alone steamy mafia romance with a guaranteed HEA. No cliffhangers. No cheating for either of the main characters.
CW: explicit intimacy, graphic violence, implied assault of secondary character, death of parents, foul language, stalking behavior.
Romance Erotica Sensual [Author Self-Published, On Sale: September 8, 2023, Paperback / e-Book, ISBN: 9781961214057 / ]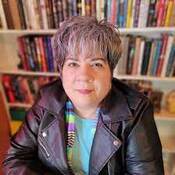 Award winning author Lucy Monroe had her first book published in September 2003. Since then she has sold more than 40 books to four publishers and hit national bestsellers lists in the US and England. She writes sexy category romance for Harlequin Presents including her own ongoing mini-series, The Royal Brides. If you prefer a longer book, but want to keep it steamy, try her Mercenary trilogy or Goddard Project series from Kensington Brava. If you're a historical fan, Lucy's written a sensual trilogy for Berkley as well as beginning her Children of the Moon series, sexy shape shifters in Medieval Scotland. She's also published a historical single title with Samhain as well as two Inspirational romances under the pseudonym LC Monroe. Lucy just plain loves romance! She's a passionate devotee to the genre and keeps a vibrant blog where she chats with readers, authors and industry professionals - as well as a celebrity guest blogger here and there. Her highly charged, sensual stories touch on the realities of life while giving the reader a fantasy story not easily forgotten. Whatever the type of romance, Lucy's books transport her readers to a special place where the heart rules and love conquers all.
1 comment posted.