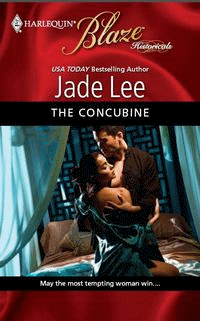 Let's sit and enjoy a HOT cup of cocoa with a nice 3-Pack of books from JADE LEE. AND they're ALL Signed by the Author!
Ah, you know you wanna! The winner will receive:
When savvy business student Zoe crosses paths with sexy international businessman Stephen a Tantric master she's about to get a transcendent learning experience!The sex is incredible, mind-blowing, life changing! Unfortunately, it also comes with a time limit. Because Stephen's home is on the other side of the world. Still, Zoe's going to enjoy every moment with her skillful, exotic lover. But it isn't long before she realizes she'll have to choose. Does she want to hold on to the life she has...or have a lifetime of feeling his body move against hers? Like there's a choice... GETTING PHYSICAL.
* * *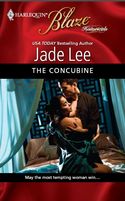 Requirements for being a royal consort:
1) Exemplify purity.
2) Pass all demanding tests.
3) Gracefully withstand petty backstabbing.
4) Be chaste. Very chaste.
Check to all! Chen Ji Yue is on her way to empress superstardom in nineteenth-century China. She only has to vanquish 300 rivals to bring her family great honor. Oh, and she may not find the deliciously sexy Sun Bo Tao—the emperor's best friend—at all delicious. Or sexy.
Damn. Ji Yue is in big trouble.
Because Bo Tao is definitely very sexy….
And Ji Yue is about to discover that chastity is overrated….
* * *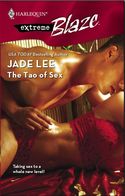 What happens when a Chinese dragon meets an American tigress? Rowr!
Discovering that she's a Tantric sex goddess has given Tracy Williams a new mantras: more, more, more...And the source of the divine revelation is her hunky Chinese-born erotica instructor. When her yin bumps up against his yang, she's literally communing with heaven.
Now that he has awoken her inner power, Nathan Gao is obligated to bring Tracy to the sacred Hong Kong temple for a life of training and devotion. No matter how much he wants her for himself.
But when he makes her choose ... sex or love ... is he ready for the consequences?
* * *
Contest ends: December 12, 2012