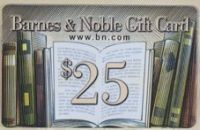 For the March contest we're going to do something a little different, and hopefully a lot of fun. Comment and you will be entered into a drawing for a $25 Barnes & Noble gift card.
Recently, I was re-watching a favorite Heath Ledger and Julia Stiles movie 10 Things I Hate About You, and a line that always makes me laugh struck me as more hysterical than normal. The line: As his hands slid up her creamywhite thighs, she could feel his huge bratwurst pulsating with desire.
This got me to thinking about all the crazy things I've seen in books, which of course got me thinking about what I haven't seen. So, tell me what some of the craziest things you've read in books has been.
I will share some of them on my blog next month. :)
Criminal Promises
Order Today
Seasoned, act-first-ask- questions-later Detective BD Harte is assigned to protect Maggie Sullivan when she's targeted by an escaped serial killer he'd put away a year earlier. Getting up close and personal with the sensuous widow he felt an inappropriate temptation for threatens BD's emotional distance. Attraction quickly flares into an irresistible passion, forcing him to wage a battle of self- control, while memories rip open an old wound, awakening his longing for the life he almost had...and still covets.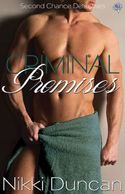 After one too many violent taunts shatter her sense of security, single mother Maggie Sullivan invites Detective Harte to conduct his all-night stakeouts from inside her home. When her home is again broken into and she discovers Harte's been investigating her late husband, she struggles with her attraction to him. But the comfort she finds in his arms, his understanding and tenderness, and the passion he awakens triggers yearnings she'd long ago given up on...and still desires.
Can two wounded hearts come together as one in time... Or will the killer seeking a powerful key to nuclear weaponry ensure they never have the chance?
Contest ends: March 31, 2012