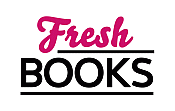 Summer Sizzling Reads in July!
Nikki Duncan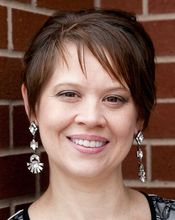 Blogging at Fresh Fiction
Nikki Duncan | Truth or Dare?
March 8, 2013
I used to be afraid of playing truth and dare. Partly because I was so horribly clueless that I wouldn't have a good truth Read More...
Nikki Duncan | Pinterest Book Boards
April 10, 2012
Are you on Pinterest? Are you addicted? Are you not even sure what it is and how to use it? However long ago, I'm Read More...
Heart stopping puppy chases, childhood melodrama and the aborted hangings of innocent toys are all in a day's work for Nikki Duncan. This athletic equestrian turned reluctant homemaker turned daring author, is drawn to the siren song of a fresh storyline.
Nikki plots murder and mayhem over breakfast, scandalous exposes at lunch and the sensual turn of phrase after dinner. Nevertheless, it is the pleasurable excitement and anticipation of unraveling her character's motivation that drives her to write long past the witching hour.
The only anxiety and apprehension haunting this author comes from pondering the mysterious outcome of her latest twist.
Interviews for Nikki Duncan
New Project Glow
August 19, 2010
Discover Persuasion in the Scent of Seduction
May 15, 2010
Daily Dose Holiday Blog Giveaway: Do You Hear What Ian Hears?
Sounds to Die By
December 9, 2009
Log In to see more information about Nikki Duncan
Log in or register now!
Series
Whispering Cove | Tulle and Tulips | Sensory Ops
Books:
Cyber Illusions, November 2014
e-Book
Fiery, May 2014
Whispering Cove
e-Book
Taste Me Deadly, March 2014
Sensory Ops #5
e-Book
Serenades, December 2013
Whispering Cove, Book 9
e-Book
Handcuffed in Housewares, September 2013
Tulle and Tulips, #3
e-Book
Burned, Bold and Brazen, June 2013
Paperback
A Killing Cupid, March 2013
Sensory Ops
e-Book
Illicit Intuitions, March 2013
Sensory Ops #3
Trade Size / e-Book (reprint)
Wild, Wet and Wicked, March 2013
Paperback
A Killing Touch, March 2013
Sensory Ops #4
e-Book
Her Miracle Man, December 2012
e-Book
Twisted in Tulips, August 2012
Tulle and Tulips #2
e-Book
Burned, July 2012
Whispering Cove #4
e-Book
Wicked, July 2012
Whispering Cove #3
e-Book
Illicit Intuitions, April 2012
Sensory Ops #3
e-Book
Criminal Promises, March 2012
Second Chance Detectives #1
e-Book
Tangled in Tulle, December 2011
Tulle and Tulips #1
e-Book
The Back-Up Fiance, August 2011
e-Book
Scent of Persuasion, April 2011
Sensory Ops #2
Trade Size (reprint)
Sounds To Die By, August 2010
Trade Size
Scent of Persuasion, May 2010
Sensory Ops #2
e-Book
Sounds to Die By, October 2009
Sensory Ops, #1
e-Book

Videos