Jane Ashford | Family Secrets and A LORD APART

March 27, 2019
AVAILABLE
The Way to a Lord's Heart #2

April 2019
On Sale: March 26, 2019
320 pages
ISBN: 1492663387
EAN: 9781492663386
Kindle: B07JNGWMFW
Mass Market Paperback / e-Book
Add to Wish List

Also by Jane Ashford:
Earl on the Run, March 2022
The Duke Who Loved Me, September 2021
Add to review list
When You Give a Rogue a Rebel, April 2021
Earl's Well That Ends Well, January 2021
Add to review list

Family secrets play a big role in A Lord Apart. The hero and heroine discover a connection from the past that they had no idea existed.
I've found some family secrets of my own through genealogy research, which can turn up unexpected information about our forebears. Census data may be particularly interesting, though sometimes you have to you read between the lines.
For example, my great-great-grandfather on my mother's side reported his job as "photographic artist" in the 1870 US census. I've always been delighted by this unapologetic claim. Here's a man who saw himself as not simply a photographer, but as an artist. He was in his twenties at the time. I "picture" him responding to the census taker with pride. Maybe making sure the person wrote what he said, exactly. This ancestor named his daughter "Vida Delight." I can almost hear him saying it. The census says his wife was "keeping house," and it appears that her parents lived next door. Her father, fifty, is listed as a shoemaker. I begin to wonder how the artist and the craftsman got along. Friction? Admiration? Mutual incomprehension? Pictures of shoes?
On the other side of my family, I discovered through the census that my paternal great grandfather had two older brothers I'd never heard of. They left the family home in their teens, living nearby for a while and then heading for the far west. They didn't inherit any part of the farm and were never heard from again in the story my family told. Clearly, there's a drama here. I don't know the details, but I can imagine some. Youthful rebellion and resentment figure in most of them. Too bad.
A happier nugget of history is my remote connection to Abraham Lincoln. My grandmother was a Hanks, as was his mother. Way back up the years, there's a common ancestor.
If you haven't dug into your family history, you should try it. There are stories lurking.
The Way to a Lord's Heart #2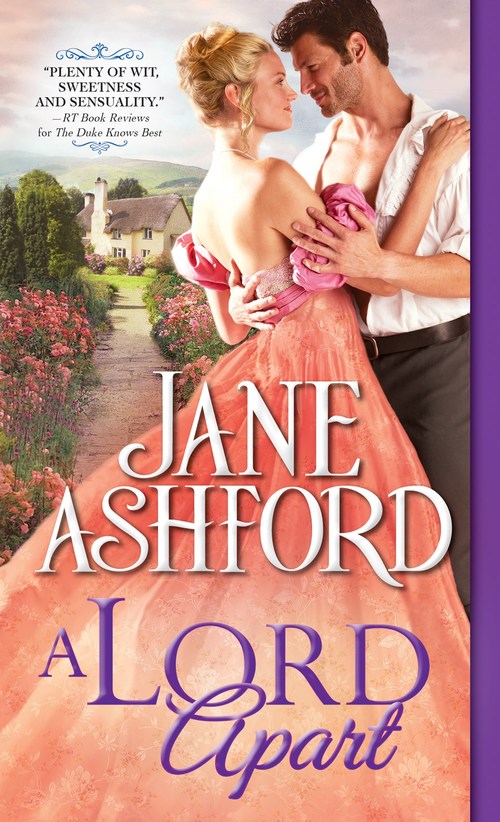 Family secrets, an unlikely alliance—and a love neither expected...
After his parents' sudden death, Daniel Frith, Viscount Whitfield, is struggling to unravel a web of chaotic family records. He is astonished to learn his father's will contains a mysterious legacy: a house left to a complete stranger. He knows nothing about the beautiful Penelope Pendleton and he's not sure he wants to...until she turns out to be a whiz at all those nasty tasks involved in estate administration...
Penelope has no idea why Rose Cottage was left to her. But it's a godsend after her brother's reckless actions disgraced her family. She had planned to stay out of Viscount Whitfield's way, not grow ever closer to him. But when they discover how entwined their families really are, Daniel and Penelope must collaborate to avoid a scandal that reaches much higher than they could have guessed...
Romance Historical [Sourcebooks Casablanca, On Sale: March 26, 2019, Mass Market Paperback / e-Book, ISBN: 9781492663386 / eISBN: 9781492663393]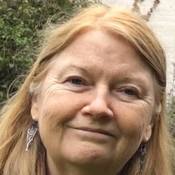 Jane Ashford
discovered Georgette Heyer in junior high school and was entranced by the glittering world and witty language of Regency England. That delight was part of what led her to study English literature and travel widely in Britain and Europe. Born in Ohio, she has lived in New York, Boston and LA, her writing life punctuated by breaks where the fates intervened and swept her off in different directions.
Jane has written historical and contemporary romances. Her books have been published in Sweden, Italy, England, Denmark, France, Russia, Latvia and Spain, as well as the U.S. She has been nominated for a Career Achievement Award by Romantic Times Magazine.
Comments
22 comments posted.
Re: Jane Ashford | Family Secrets and A LORD APART

Family histories can be fascinating. I am so lucky it became a
passion of one of my brothers. He has done extensive research and
is even teaching classes. Too bad I don't live closely enough to
attend them. He has discovered our roots go back to the original
french settlers in Canada. There were women dowered by the king
sent over to marry and help establish permanent settlements to
counter English encroachment. These women were called the
King's Daughters (filles du roi). There were about 800 of them sent
over from 1663 and 1673. There are 20 of these women in the
different branches of our family tree on both sides of the family. On
my father's side, There is an Irish family which came to Canada
during the Potato Famine. Parts of both sides of the family
eventually settled in Northern New York. My brother keeps
unearthing interesting details and stories of our ancestors.
(Patricia Barraclough 2:10am March 27, 2019)
I absolutely love Historical Romance's! I look forward to
reading A Lord Apart! Thank you for the chance!
(Angela Sanford 5:15am March 27, 2019)
sounds like a book I would really enjoy reading
(Vickie Couturier 8:46am March 27, 2019)
Sounds like a great story and the cover is beautiful. Thanks for the chance to win. Best of luck with it!
(Nancy Reynolds 9:52am March 27, 2019)
Please include me in your contest. The story of Daniel and Penelope
sounds like it might take a lot of twists and turns. I would love to read it.
Thank You!
(Kathy Roope 12:04pm March 27, 2019)
I have dug into my family history - found out I have Dutch
ancestors! Love watching the genealogy shows on tv too - very
interesting what & how they find out things.
(Diane Sallans 12:36pm March 27, 2019)
The very first book that made me fall in love with reading
was a historical romance! I love history which made me
curious about my own. I eventually found out that I am
related to Napoleon Bonaparte and I have the Micmac tribe in
my ancestry as well. It is very interesting to learn about
where we come from.
(Candy Voisine 10:17pm March 27, 2019)
Sounds like aninteresting book.
(Jackie Wisherd 11:00pm March 27, 2019)
Thanks so much for the chance and I have been thinking of
signing up to one but i was born in a foster home and not
sure i want to know their history nor my abusive foster
parent so as I say Let a sleeping dog lie in this case.
If i came from a normal background i would do it in a
heartbeat!
(Peggy Clayton 12:17pm March 28, 2019)
Love the cover
(Susan Jang 1:25am March 28, 2019)
I have actively researched genealogy for myself and others for
more than 20 years. With each discovery, I feel I have solved a
mystery.

Because family history is my passion, any book that deals with
this topic is a must-read for me, especially novels written by
Jane Ashford. For these reasons, I am looking forward to reading
A Lord Apart!
(Kt C 9:10am March 28, 2019)
Last year I was able to visit the hometown of my grandparents
in Northern Italy. I have been doing genealogy for years and
want to pass this history to my children.
(Leona Olson 11:05am March 28, 2019)
I enjoyed the information about your family history. Genealogy is fascinating. You never know who will show up in the family tree and it's amazing how many people in a community are related, maybe distantly, but there is a family connection.
(Anna Speed 11:48am March 28, 2019)
Family histories can be fascinating, wish i ask my
Grandparent about your family and past.
(Emily Stemp 9:58pm March 28, 2019)
I've enjoyed working on my and my husband's genealogies in the
past, but it's been a number of years since I've done anything
with it.
(Janie McGaugh 11:48pm March 28, 2019)
I'm able to trace my family history back several centuries
(Denise Holcomb 1:40am March 29, 2019)
I've never researched my family history. While I'd like to know the
information I don't think I'd want to do any of the research myself.
(Jana B 8:38pm March 29, 2019)
I love historicals and my sister has done a lot of research
on our family and has found many interesting tidbits
(Julie Parrish 5:53pm March 30, 2019)
I love historicals. I've never really done much research
on my family.
(Jaime Minter 11:43am March 31, 2019)
I enjoy the historical romances. I too do genealogy and
have 5 big family trees going. My hubby's mother side goes
back to the founders of Rowley, Mass. But there are many
sad stories too. And when I read historical romances I
sometimes learn more of what our ancestors lived through.So
thank you for this opportunity.
(Nancy Luebke 3:38pm March 31, 2019)
Sounds interesting and has a pretty cover.
(Melanie Rosen 10:02pm March 31, 2019)
Haven't dug into my family history, that's why I read about
other peoples family history. Loved the description of the
book and looking forward to reading it.
(Sharon Extine 10:25pm March 31, 2019)
Registered users may leave comments.
Log in or register now!