Jane Ashford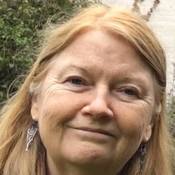 Blogging at Fresh Fiction
Jane Ashford | Exclusive Interview: A DUKE TOO FAR
April 29, 2020
Welcome back to Fresh Fiction, Jane! Please tell us a little about yourself and the fourth book in The Way to the Read More...
Jane Ashford | Exclusive Excerpt: THE RELUCTANT RAKE + Giveaway!
October 30, 2019
The Reluctant Rake - excerpt Sir Richard Beckwith emerged from his elegant town house on a chilly spring evening wearing a Read More...
Jane Ashford | Title Challenge: HOW TO CROSS A MARQUESS + Giveaway!
August 28, 2019
My new book is called How to Cross a Marquess. Five Read More...
Jane Ashford | Family Secrets and A LORD APART
March 27, 2019
Family secrets play a big role in A Lord Apart. The hero and Read More...
Jane Ashford | Earl to the Rescue Exclusive Excerpt
November 28, 2018
Alone in her bedchamber later in the day, Gwendeline thought over what the countess had told her. Why Read More...
Excerpt from THE DUKE KNOWS BEST
December 6, 2017
Verity Sinclair looked around the opulent drawing room, drinking in every detail of the decor and the fashionable crowd. She had to resist an Read More...
Jane Ashford | The Duke's Sons series ends on a high note!
October 11, 2017
Enjoy an exclusive excerpt from THE DUKE KNOWS BEST by Read More...
Jane Ashford | Even the Regency changes
September 13, 2017
The world of romance certainly has changed since LAST GENTLEMAN STANDING was first released. The Read More...
Jane Ashford | Best Romantic Advice ... (and possibly worst?)
September 7, 2016
You ask what advice I'd give the hero and heroine at the beginning of WHAT Read More...
Jane Ashford | Favorite Scenes and Pranks
January 20, 2016
My favorite scene from the book is the very first. It was great fun to write. Nathaniel Gresham, Viscount Hightower, stirred in his sleep Read More...
Read an Excerpt from FIRST SEASON by Jane Ashford
October 6, 2015
About FIRST SEASON / BRIDE TO BE Two classic Regency romances by Read More...
Read an Excerpt from Jane Ashford's A RADICAL ARRANGEMENT
August 5, 2015
About A RADICAL ARRANGEMENT Brash and Handsome Sir Justin Keighley Read More...
Jane Ashford | A Black Sheep
March 13, 2014
People sometimes ask me - who's that black sheep with you in your author photo? He's a little guy I watched being born during Read More...
Jane Ashford | ONCE AGAIN A BRIDE
February 7, 2013
I write at a small nineteenth-century desk that I found in a consignment shop called Aunt Teeks. It has a tooled leather top with Read More...
Jane Ashford discovered Georgette Heyer in junior high school and was entranced by the glittering world and witty language of Regency England. That delight was part of what led her to study English literature and travel widely in Britain and Europe. Born in Ohio, she has lived in New York, Boston and LA, her writing life punctuated by breaks where the fates intervened and swept her off in different directions.
Jane has written historical and contemporary romances. Her books have been published in Sweden, Italy, England, Denmark, France, Russia, Latvia and Spain, as well as the U.S. She has been nominated for a Career Achievement Award by Romantic Times Magazine.
Log In to see more information about Jane Ashford
Log in or register now!
Series
The Duke's Sons | The Way to A Lord's Heart
Books:
Earl's Well That Ends Well, January 2021
The Way to a Lord's Heart #5
Mass Market Paperback / e-Book
A Favor for the Prince, July 2020
The Duke's Sons #6
Mass Market Paperback / e-Book
A Duke Too Far, May 2020
The Way to a Lord's Heart #4
Mass Market Paperback / e-Book
The Reluctant Rake, November 2019
Mass Market Paperback / e-Book
How to Cross a Marquess, August 2019
The Way to a Lord's Heart #3
Mass Market Paperback / e-Book
A Lord Apart, April 2019
The Way to a Lord's Heart #2
Mass Market Paperback / e-Book
Earl to the Rescue, December 2018
Mass Market Paperback / e-Book
Brave New Earl, August 2018
The Way to A Lord's Heart #1
Mass Market Paperback / e-Book
The Duke Knows Best, December 2017
The Duke's Sons #5
Mass Market Paperback / e-Book
Last Gentleman Standing, September 2017
Mass Market Paperback / e-Book
Nothing Like a Duke, May 2017
The Duke's Sons #4
Mass Market Paperback / e-Book
Lord Sebastian's Secret, January 2017
The Duke's Sons #3
Paperback / e-Book
What the Duke Doesn't Know, September 2016
The Duke's Sons #2
Paperback / e-Book
Heir To The Duke, January 2016
The Duke's Sons #1
Paperback / e-Book
First Season / Bride to Be, October 2015
Paperback / e-Book
A Radical Arrangement, August 2015
Paperback / e-Book
Married To A Perfect Stranger, March 2015
Paperback / e-Book
The Bride Insists, March 2014
Paperback / e-Book
Once Again A Bride, February 2013
Paperback / e-Book