Jane Ashford | A Black Sheep

March 13, 2014
The Bride Insists
Jane Ashford
AVAILABLE

March 2014
On Sale: March 4, 2014
Featuring: Clare Greenough; Jamie Boleigh
384 pages
ISBN: 1402285698
EAN: 9781402285691
Kindle: B00GM43GSQ
Paperback / e-Book
Add to Wish List

Also by Jane Ashford:
Earl on the Run, March 2022
The Duke Who Loved Me, September 2021
Add to review list
When You Give a Rogue a Rebel, April 2021
Earl's Well That Ends Well, January 2021
Add to review list

People sometimes ask me - who's that black sheep with you in your author photo? He's a little guy I watched being born during one of Heifer International's Women's Lambing Programs at Overlook Farm in Rutland, Massachusetts. I've attended several of these wonderful sessions, with sheep and goats.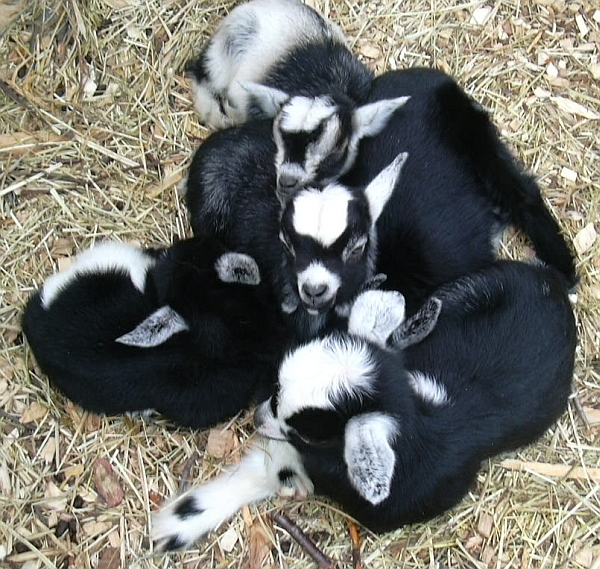 It had to be the black sheep I posed with because of the long tradition of romance heros who are black sheep. (Wiki says the idiom arises from a genetic quirk in sheep, but readers know the black sheep as an engaging rogue.) In my most recent historical romance The Bride Insists, the hero is a bit of a black sheep.
Jamie Boleigh, seventh Baron Trehearth, can't be blamed for running a little wild. He's been struggling nearly all his life to salvage an estate teetering on the verge of ruin. His mother died giving birth to his twin sisters, and he lost his father in ambiguous circumstances the following year. Aged sixteen, he had to take over managing ancestral acres that were falling to pieces and mortgaged to the hilt. He loves every inch of Trehearth. The thought of losing it is agonizing. He tries everything he can think of, but the bankers are inexorable. So he succumbs to temptation and drowns his sorrows in too much champagne, brandy, claret - all the tipples so pervasive in his culture. It takes falling in love, and then making a bad mistake while in his cups, to bring him to his senses. He realizes life can offer things far more rewarding than being a black sheep. If only it isn't too late.
The metaphor of the black sheep is rich material that can be mined in many different ways. Do you have a favorite black sheep hero? (And have you seen the 2006 movie called Black Sheep? "An experiment in genetic engineering turns harmless sheep into blood-thirsty killers that terrorize a sprawling New Zealand farm.") I think I may have to take a look at that one...
She Thinks She's Bought a Compliant Husband
Although Clare Greenough has inherited an unexpected fortune, her money is in the hands of a trustee until she marries—everyone knows a woman is incapable of managing funds. What she needs is an easygoing husband, right away...
They're Both in for a Shock
She makes a deal with impetuous young James Boleigh, seventh Baron Trehearth: they will marry, Clare will get control of her money, and Jamie will get the funds he desperately needs to restore his lands. To stave off ruin, Jamie agrees, believing Clare will soon become a proper, submissive wife. But to expect a serene, passionless marriage was only their first mistake...
"Perfectly delightful Regency romance... Remarkably executed." —Publishers Weekly
"Ashford captures the reader's interest with her keen knowledge of the era and her deft writing. ... a charming plot and just the right amount of sensuality." —RT Book Reviews, 4 Stars
ABOUT THE AUTHOR
Jane Ashford discovered Georgette Heyer in junior high school and was captivated by the glittering world and witty language of Regency England. That delight was part of what led her to study English literature and travel widely in Britain and Europe. She has written historical and contemporary romances, and her books have been published in Sweden, Italy, England, Denmark, France, Russia, Latvia, the Czech Republic, and Spain, as well as the U.S. Jane has been nominated for a Career Achievement Award by RT Book Reviews. Born in Ohio, she now lives in LA. For more information, please visit http://janeashford.com/.
To purchase THE BRIDE INSISTS: Amazon | Barnes and Noble | Books-a-Million | Chapters/Indigo | IndieBound | iBooks | Sourcebooks
Comments
54 comments posted.
Re: Jane Ashford | A Black Sheep

Never saw the movie Black Sheep... but I do enjoy books with characters that are considered Black Sheep... liking the sound of your book!
(Colleen Conklin 12:55pm March 13, 2014)
What a great sense of humor you must have! I enjoyed your post and look forward to reading The Bride Insists.
(G S Moch 2:03pm March 13, 2014)
What a darling picture! They look like goats to me. I love the premise of your
book and can't wait to read it. I never heard of the movie Black Sheep but I have
seen the animals. Please keep writing!
(Sandra Spilecki 3:24pm March 13, 2014)
Yep, they're goats. I haven't yet located that odd-sounding movie. : )
(Jane Ashford 3:50pm March 13, 2014)
Sounds like a terrific book and thanks for the story on the
sheep.
(Denise Austin 4:37pm March 13, 2014)
Adorabable! No, I've never seen or even heard of the Black Sheep movie.

Favorite black sheep hero- Derek Craven Lisa Kleypas - Devil In Winter

I'd love to read your book THE BRIDE INSISTS!
(Laurie Gommermann 4:40pm March 13, 2014)
Thanks!
Georgette Heyer has a book called Black Sheep, but the hero is just kinda grayish, I think.
(Jane Ashford 4:47pm March 13, 2014)
In movies, the black sheep is the more
attractive actor.
(Cecilia Rodriguez 5:34pm March 13, 2014)
I'd choose Julie Anne Long's Colin Eversea from The Peril's of Pleasure as my
favorite black sheep.
(Barbara Elness 6:39pm March 13, 2014)
Those babies are adorable, but they look more like goats to
me. EVERY one loves the black sheep or the prodigal son.
I've always felt more sorry for the son that stayed home and
did the right thing. The black sheep runs around, has fun,
leads the exciting life and then when he's used up all of
his resources he comes home and is rewarded for finally
seeing the light. So I have mixed feelings about them.
(Marcia Berbeza 7:19pm March 13, 2014)
The sheep are adorable. The books sounds right up my alley. Can't wait to read it!
(Jan Capstick 7:24pm March 13, 2014)
Yes, Barbara, the ones in the middle picture are goats. Nice point about the prodigal son.
Thanks, Jan!
(Jane Ashford 8:46pm March 13, 2014)
Can't wait to read
(Celeste Gelinas 9:00pm March 13, 2014)
I've never seen that movie the Black Sheep but I know people who are considered black sheep in their family....
(Robyn Konopka 9:20pm March 13, 2014)
Damerel, from Georgette Heyer's Venetia, has always been a favorite black sheep character. I have not seen the film Black Sheep.
(Janie McGaugh 9:22pm March 13, 2014)
I cannot think of just one black sheep
hero. I will have to say the men of
Laura Kaye's Hard Ink novels are
spectacular!
(Rhonda Brittingham 9:42pm March 13, 2014)
I think the men considered black sheep are really just being who they are & not following the crowd. Independent & true to themselves. Sexy as all get out ;)
(Kathleen Giannone 9:44pm March 13, 2014)
Black Sheep of the family is my nickname!
(Richard Burr 10:12pm March 13, 2014)
I haven't seen the movie, but I watched the series back in the 70's-80's. I loved it and the men of the squadron!

Your book sounds fantastic. Thanks for the chance to win!
(Cathy Phillips 10:33pm March 13, 2014)
sounds like a great read full of fun times and mishaps
(Mick Gillies 10:51pm March 13, 2014)
Damerel, yes. Good one.
Thanks everyone for the comments!
(Jane Ashford 10:58pm March 13, 2014)
What darling little babies! Sorry distracted by baby
animals. ;-) UM, movie Black Sheep? No I haven't seen it,
but it sounds like a contender for SyFy channel movie nite.
:-)
(Glenda Martillotti 11:17pm March 13, 2014)
Wow, Congrats on your new book: THE BRIDE INSISTS. I like the
book cover too! Yes, I love the animal photos too! I would
love to win and read your book in the New Year 2014. Thank
You very much. Cecilia CECE
(Cecilia Dunbar Hernandez 11:53pm March 13, 2014)
the book sounds so good thanks for the chance
(Denise Smith 12:06pm March 14, 2014)
When I saw the pictures of all those baby goats, I was thinking baa, baa, black sheep.
(Kai Wong 2:04am March 14, 2014)
Haha a man thinking she'll become submissive and compliant...
sounds like it'll be fun!
(Vanessa Primer 2:15am March 14, 2014)
Book sounds really good, love the picture, they look so cute.
(Jean Patton 7:43am March 14, 2014)
I love ALL your books and I really look forward to this one too!!!
(Bonnie Capuano 9:28am March 14, 2014)
Loved your blog today. I love all "black sheep" heros - I love it when they have that touch of "rogue" about them. I've never seen or even heard of the movie Black Sheep. So I'll have to investigate that, too. Thanks for this chance to win. Best of luck with the new book - and ALL you do.
(Nancy Reynolds 10:00am March 14, 2014)
Ms. Jane- It sound's like The Bride Insists is going to be a marvelous read! Can't wait to read it. :)
(Tonya Coley 11:25am March 14, 2014)
My mom is a pastor and so she collects sheep (with attitude).
(Karin Anderson 11:30am March 14, 2014)
Love the title!
(Maria Proctor 11:54am March 14, 2014)
You'll have to forgive me on this question. I've read so many books over the years, and have loved most of them. However, I am recovering from a closed head injury, which has affected my memory. Some of my vocabulary is affected as well, which I constantly work on. I can remember most of the book titles that I've read, but to sit and think of a character, and I draw a blank. I would love to read your book, however. It sounds wonderful, and I love reading books from that era, as well as that genre.
(Peggy Roberson 12:21pm March 14, 2014)
Your books always have such beautiful covers, intriguing titles and good stories. Keep writing. Thanks
Forgot, cute little pictures.
(Gayle Pace 12:40pm March 14, 2014)
Nothing like baby animals, is there?
The cover of The Bride Insists is beautiful. I have loved all the covers Sourcebooks created for me.
I'm so glad some of you have enjoyed my books! Thanks!
(Jane Ashford 2:51pm March 14, 2014)
I've got to say, the best black sheep hero is Georgette Heyer's, in the novel of the same name. Love her work! She got me into romances, and I've never gotten out, some forty years later!!

Later,

Lynn
(Lynn Rettig 2:57pm March 14, 2014)
I never saw the movie. I think a lot of "black sheep", particularly in historical romance, are self-imposed black sheep. One example would be Rupert Carsington in Loretta Chase's Mr. Impossible. He thinks his other family members have more important accomplishments & always belittles himself, but he really is a hero.
(Sharlene Wegner 3:56pm March 14, 2014)
Rogues and black sheep abound in the stories I read in
Historical Romances and Military Romances. It never seems to
be too late for the "black sheep" there's always someone who
can tame them and wrestle with their minds.
(Alyson Widen 4:42pm March 14, 2014)
I can't pick just one black sheep. I do find it funny watching the lambs
sneak under the fence when I go visiting.
(Laura Gullickson 6:09pm March 14, 2014)
There's something irresistible to the human nature to hope against hope, to believe in the power of redemption, to never give up when things seem most grim - to look for the silver lining, the pot at the end of the rainbow. The 'black sheep' of the family has gained the wealth of experiences and quirky life skills that rescue the story and succeed in the end - or so we hope!
(Beth Fuller 7:46pm March 14, 2014)
I found a trailer for the New Zealand movie. Gory! Not recommended unless you like zombie flicks. :)
(Jane Ashford 8:30pm March 14, 2014)
I think I'll pass on that Black Sheep movie - my neighbors
used to have a flock out back and I think I'd have nightmares
if I saw that movie!
(Diane Sallans 9:44pm March 14, 2014)
i like the idea here and i will read this book , thanks for this chance
(Debbi Shaw 10:12pm March 14, 2014)
haven't seen the movie
(Patricia Wagner 10:44pm March 14, 2014)
NO absolute favorite black sheep. I know the movie you spoke
of, but too scary for me.
(Mary Preston 12:28pm March 15, 2014)
I haven't seen that movie, but I love the picture you posted above. And I love the sound of your new book!
(Marcy Shuler 1:51am March 15, 2014)
The sheep are precious. I have never seen the movie Black Sheep. Would love to read and thanks for the giveaway.
(Kathleen Beale 8:59am March 15, 2014)
I haven't seen the movie Black Sheep and don't think I want to. I do love to read about black sheep and your book sounds great.
(Carol Woodruff 7:13pm March 15, 2014)
Hi Jane!

I already loves A Bride Insists just by the title alone! While a don't have a favorite "black sheep" hero I already love James because I'm the "black sheep" of my family! Believe me it's a fun thing to be! I decided at a young age that I'd make my own way in the world instead of just doing what my parents "expected" of me and have never looked back!

I've always thought of "black sheep" as being someone who goes against the dictates placed on them by their families of society and instead picks their goals and goes against the grain of what's expected of them and on top of that make the very best "mate". Fortunately my husband of 44 years agrees!
(Jeanne Miro 7:59pm March 15, 2014)
Hello Jane,how are you? I couldn't agree more,with Jeanne Miro's
comment. I always thought,the exact same thing,about the Black Sheep.
My ex-boyfriend told me,that he was the Black Sheep,in his family.
Ironically,so was I!
(Elizabeth Calligan 10:24pm March 15, 2014)
The sheep are so cute and I have not had the pleasure of seeing the movie
but I am in fact the black sheep in my family as they would say so to see
these precious baby animals with a new fresh start I can only look and be
in ah of such a sight
(Niki Edwards 2:53am March 17, 2014)
The sheep are so cute and I have not had the pleasure of seeing the movie
but I am in fact the black sheep in my family as they would say so to see
these precious baby animals with a new fresh start I can only look and be
in ah of such a sight or these sweet goats per the picture
(Niki Edwards 2:54am March 17, 2014)
What a cute little black sheep! My favorite black sheep hero is Sydney Carton from A Tale of Two Cities by Charles Dickens.
(Bonnie H 10:34pm March 26, 2014)
being the black sheep means you are out of the ordinary, not
just the trouble maker. i enjoy books that as protagonist
have a black sheep type of character
(Sarah Hansrote 10:57pm March 31, 2014)
Registered users may leave comments.
Log in or register now!