Strange Holidays
This is an unprecedented year, isn't it? Here in London, we are in a newly declared complete shutdown. The streets have gone silent under the strings of Christmas lights. We had tickets for a Pantomime performance, which is a big English thing that I do not understand and so thought we would explore. But, cancelled. We were going to take a drive in the country around Christmas and enjoy the traditional landscape. But we're not supposed to leave the area. No farflung trips either, obviously.
So it's really home for the holidays this year! Our neighborhood is fairly empty and feels safe. Also we have food and warmth and lots of stuff to watch on various streaming platforms. Thank you, Roku! I've had Zoom visits with friends. Ebooks are a blessing. A few keystrokes, and there's a new story ready to carry me away. What would we do without those? (I really don't know!)
We feel healthy and are grateful. Still, it seems like time to consider all the ways to be cozy and festive while staying in.
The Spanish heroine of my new book EARL'S WELL THAT ENDS WELL is comforted and reminded of her lost homeland by familiar tastes – in her case olives and lemons. They evoke good memories for her, and she goes out of her way to find them in the new country where she is living. A twist of oiled paper filled with olives is an anchor and a benison.
Teresa Alvarez de Granada tipped a handful of olives that she'd walked a good distance to purchase from a Levantine vendor into a shallow dish, discarding the twist of oily paper that had held them. She picked out one, closed her eyes, and bit down. The taste brought back the sunshine of her youth, the whisper of vine leaves stirring on an ancient pergola. Gone forever, but still remembered. She chewed memories. If only the good ones could be separated from the bad and kept like a casket of jewels to be taken out and admired at will.
Teresa spit out the olive pit and put it on the edge of the dish. Her eating habits were strange to many of the English. She didn't much care for meat, certainly not the thick, bloody slabs of beef they enjoyed. A perfectly roasted chicken now and then perhaps. And she was fond of vegetables, both raw and cooked, which many of her new countrymen disdained as fodder for animals. Fortunately, she could make her own choices in this regard, as in all others now.
The hero's response to Teresa's personal tastes also shows her something important about him. He is open to difference and not judgmental.
The lady whirled and strode back inside the workshop. Arthur wouldn't have been surprised if she never returned, but she came back with a wedge of blue-veined cheese and a handful of olives in oiled paper. She cast these onto the table as if they were a challenge and sat down with the same defiant air.
Arthur took an olive and bit down with pleasure. "Ah."
"You like olives?" she asked.
"Very much." Her turned down lips caused him to add, "Does that offend you somehow?" He could not help asking in a tone that implied, whyever should it?
She shrugged. "Many Englishmen do not."
"I am not 'many Englishmen'."
"No, you are an earl. We all know this."
Those scenes set me thinking of my own tastes, and I remembered a favorite seasonal recipe that always reminds me of pleasant occasions. My mother used to make these cookies around the holidays, and they fill the house with a marvelous aroma. They keep well, too, and can be around right through the New Year. You might enjoy them as well. Happy holidays to all!
GINGER SNAPS
Ingredients
3/4 c. butter or other shortening
1 cup sugar
1/4 c. molasses
1 egg
2 teaspoons soda
2 cups sifted flour
1/2 teaspoon cloves
1/2 teaspoon ginger
1 teaspoon cinnamon
1/2 teaspoon salt
1/4 c. sugar mixed with 1/2 teaspoon cinnamon
Directions
Melt shortening and let cool
Beat in sugar, molasses, and egg
Sift dry ingredients together and add, mixing well
Form the dough into balls and them roll in sugar
Bake at 350 for 8-10 minutes
Makes about 3 dozen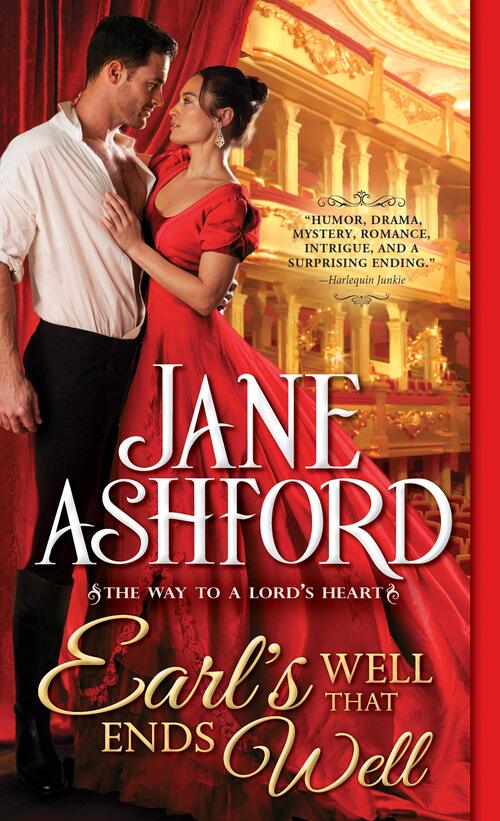 How to help a lonely Earl...
Arthur Shelton, Earl of Macklin, has helped four young noblemen recover from grief and find love, but he's learned to live his own life as a widower. Yet when he returns home after traveling, his estate feels too empty, and he quickly heads to London. There, he encounters Teresa Alvarez de Granada, a charming Spanish noblewoman and is immediately entranced.
There is no room for earls in the quiet, safe life Teresa has finally found for herself. The earl might be charming and handsome, but she knows firsthand how dangerous attraction can be. But the more determined Teresa is to discourage Arthur, the more entangled they get, and it's only a matter of time before her respect for him starts to feel a lot like love.
"An irresistible love story."—Library Journal for A Duke Too Far
"Absolutely delightful...strong characters and interesting obstacles...a must-read."—Night Owl Reviews for Brave New Earl
"Expertly crafted...another triumph of nuanced characterization and sparkling wit."—Booklist for Nothing Like a Duke
Fiction | Romance Historical [Sourcebooks Casablanca, On Sale: December 29, 2020, Mass Market Paperback / e-Book, ISBN: 9781492663478 / eISBN: 9781492663485]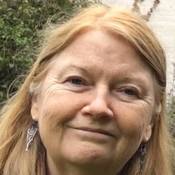 Jane Ashford discovered Georgette Heyer in junior high school and was entranced by the glittering world and witty language of Regency England. That delight was part of what led her to study English literature and travel widely in Britain and Europe. Born in Ohio, she has lived in New York, Boston and LA, her writing life punctuated by breaks where the fates intervened and swept her off in different directions.
Jane has written historical and contemporary romances. Her books have been published in Sweden, Italy, England, Denmark, France, Russia, Latvia and Spain, as well as the U.S. She has been nominated for a Career Achievement Award by Romantic Times Magazine.
No comments posted.