1--What is the title of your latest release?
2--What is it about?
Circumstances showing a pair who have known each other for years that they belong together, despite obstacles. Particularly the duke, in this case.
3--What do you love about the setting of your book?
It includes the house of an aristocratic hoarder. The deceased previous duke was eccentric, to say the least.
4--How did your heroine surprise you?
She was tempted by the idea of becoming a princess.
5--Why will readers love your hero?
Besides being a drop-dead gorgeous duke, he learns a great deal about himself, the heroine, and the inequities of society and appreciates the chance to do so.
6--What was one of your biggest challenges while writing this book (spoiler-free, of course!)?
Showing how two people who have known each other for a long time can realize they are in love.
7--Do you look forward to or do you dread the revision process?
I like it. I often learn interesting things about the characters and story in that stage.
8--What's your favorite snack to have on hand while writing?
Tea and cookies!
9--Where would you go for an ideal writer's retreat?
A country cottage.
10--What's the best piece of writing advice you've received?
Write what you know, yes. But go out and learn and do lots of things so that you know more and more.
11--Who is the fictional character you want to hang out with the most? (anyone in literature!)
Keeley from The Blacksmith Queen
12--What's one of your earliest book memories?
13--If you had to write in a different genre, what would it be and why?
Sci-fi, because I love it and the scope is immense.
14--What song will automatically put you in a good mood?
"Here Comes the Sun"
15--What is your favorite way to practice self-care?
Reading wonderful stories
16--What can you eat and never get sick of?
Good bread.
17--Will you share a favorite, recent-ish book you recommend?
The Murderbot series, all of it!
18--Do you have any hobbies?
Genealogy
19--Are you an early bird or a night owl?
I used to be an early bird. Now I'm whatever they call a middle-of-the-day person.
20--What can readers expect from you next?
The second volume of the Duke's Estates is out in February, Earl on the Run.
Duke's Estates Series #1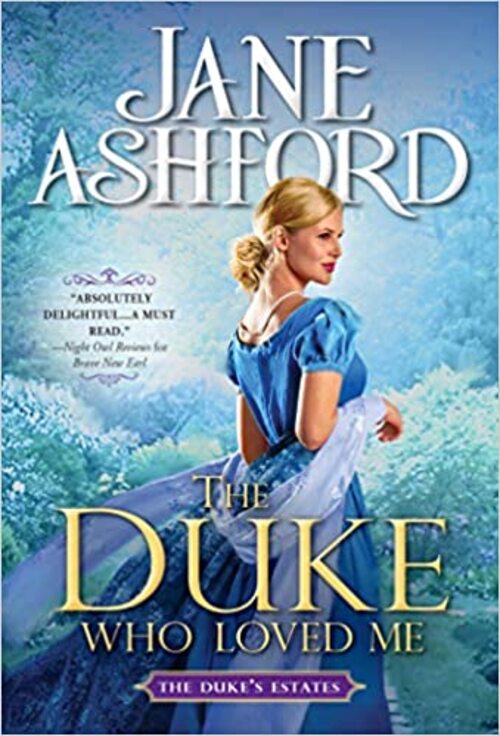 The Duke of Tereford is accustomed to getting his own way, but she's going to teach him a thing or two about love...
James Cantrell, the new Duke of Tereford, has inherited a dukedom in disarray and is overwhelmed by his unaccustomed responsibilities. Then he gets an idea. Cecelia Vainsmede served as liaison between James and her father, and she knows a great deal about business matters, his own in particular. She's also quite pretty. Ever the pragmatist, he suggests a marriage of convenience.
Cecelia has always been good at working with James, but she doesn't understand how he can be so obtuse. He clearly doesn't realize that he's the duke she's always wished for, or that his offer is an insult. But when a German prince arrives in London and immediately sets out to woo Cecelia, James will have to come to terms with what he really feels for her. Is running away worth the cost of losing her, or will the duke dare to win her once and for all?
Bestselling author Jane Ashford takes you to a dazzling Regency England you won't want to leave!
Romance Historical [Sourcebooks Casablanca, On Sale: August 31, 2021, Mass Market Paperback / e-Book, ISBN: 9781728217253 / eISBN: 9781728217253]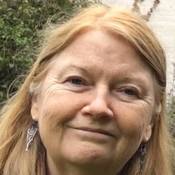 Jane Ashford discovered Georgette Heyer in junior high school and was entranced by the glittering world and witty language of Regency England. That delight was part of what led her to study English literature and travel widely in Britain and Europe. Born in Ohio, she has lived in New York, Boston and LA, her writing life punctuated by breaks where the fates intervened and swept her off in different directions.
Jane has written historical and contemporary romances. Her books have been published in Sweden, Italy, England, Denmark, France, Russia, Latvia and Spain, as well as the U.S. She has been nominated for a Career Achievement Award by Romantic Times Magazine.
No comments posted.