Instead of trying to find your perfect match in a dating app, we bring you the "Author-Reader Match" where we introduce you to authors you may fall in love with. It's our great pleasure to present Jane Ashford!
Writes:
Jane Ashford writes sparkling historical romances set in the Regency period. Her dream is to make readers laugh out loud. She prefers heroes who achieve their HEAs by showing kindness, and particularly by recognizing a heroine's needs and fulfilling them. She also sees true love as a process. Wild physical attraction is obligatory, of course, but desire alone doesn't make a lasting match. Her couples challenge each other and reveal their true selves through action before they find their happy endings. She creates believable, humane characters while stirring up a bit of fun.
About:
Born in Ohio, I've lived in New York, Boston, LA, and London. Reading has been my favorite thing ever since I could. I read more mysteries and science fiction than romance because I love them, and I don't want to risk lifting ideas. I'm particularly fond of in-charge characters – Sherlock Holmes, Vanessa Michael Munroe, Jack Reacher, Murderbot. On the other hand, I always cry at some point during Call the Midwife. And I salivate over The Great British Bake-Off.
What I'm looking for in my ideal reader match:
My ideal reader
Loves the "sound" of words as they read
Is looking for a rest from the daily grind and some laughs
Is particularly moved by tenderness
Enjoys historical tidbits from the early nineteenth century
Absolutely binged on Bridgerton
What to expect if we're compatible:
If you become a fan, you'll find yourself following interrelated characters through series like Way to a Lord's Heart and The Duke's Estates. And hoping for more – like Tom's unusual story. Wait for it!
The Duke's Estates #2
Charming, Sparkling Regency Romance
Pulled from his comfortable life in Boston by agents who insist he's the Earl of Ferrington, Jonathan Frederick Merrill—Jack to everyone else—arrives in London only to face a torrent of criticism from his great-grandmother. Angry and hurt, Jack resolves to have one look at his ancestral home, and then return to America.
Harriet Finch has been carried off to her wealthy grandfather's country house, where she's seething with rebellion. She spends her days pacing the grounds, fantasizing about a way to escape the life her grandfather has planned. There she meets an intriguing, handsome rogue. What better way to flout her grandfather's rules than to flirt with a stranger he would never approve of? But when she learns Jack's true identity, Harriet is stunned and furious at the deception! Her grandfather is delighted and insists she marry the new earl. Can Harriet accept Jack's promise to marry her when she wants nothing more than to be free, and is Jack willing to pay the price of nobility if it means he'll have to stay in England?
Romance Historical [Sourcebooks Casablanca, On Sale: February 22, 2022, Mass Market Paperback / e-Book, ISBN: 9781728217284 / eISBN: 9781728217291]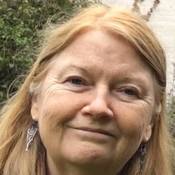 Jane Ashford discovered Georgette Heyer in junior high school and was entranced by the glittering world and witty language of Regency England. That delight was part of what led her to study English literature and travel widely in Britain and Europe. Born in Ohio, she has lived in New York, Boston and LA, her writing life punctuated by breaks where the fates intervened and swept her off in different directions.
Jane has written historical and contemporary romances. Her books have been published in Sweden, Italy, England, Denmark, France, Russia, Latvia and Spain, as well as the U.S. She has been nominated for a Career Achievement Award by Romantic Times Magazine.
No comments posted.