Welcome back to Fresh Fiction, Jane! Please tell us a little about yourself and the fourth book in The Way to the Lord's Heart series, A DUKE TOO FAR.
I've been writing Regencies for quite a while now. I love spending time in that world. The Way to A Lord's Heart series is a sweeter saga than The Duke's Sons, and A Duke Too Far focuses on the youngest couple in the group. The heroine hasn't even made her bow to society as yet.
Peter Rathbone, the impoverished Duke of Compton, has lost his beloved sister Delia and is at a loss as to what to do next. The crumbling family estate is in ruins, his finances are in disarray, and he didn't have the usual upbringing expected of an aristocrat. How do these hardships and unique personality traits shape the man Peter has become?
I think they made him both more resourceful about practical matters (like carpentry) and more reticent in society. He knows he's not the rich aristocrat people expect on hearing "duke."
When we meet Ada Grandison soon after the death of Delia, one of her closest friends, and she believes Delia may have left a clue that could save her family from ruin, and Ada is determined to see this mission through. Ada has a great group of friends who really lift her up and add a sense of fun to this novel. What inspired this lovely portrayal of female friendship? What do Ada's friendships reveal about her as a character?
I have had circles of female friends all my life, and I don't know what I'd do without them. I think having good friends and being one says a lot about being a good person.
One of the things I found interesting about A DUKE TOO FAR is that it takes place away from the bustling city of London, which allows a glimpse into life outside of the ton. Why did you decide to set this story away from London, and what do you think it added to your story?
I like to change it up sometimes. Most of this series is set outside the London season, although the final volume will go back there. There's so much interesting countryside in England and local stories about the landscape and sights. It's fun to include some of that in a romance.
What have you loved the most about writing The Way to the Lord's Heart series? What have been some of the challenges?
The Earl of Macklin and Tom are favorites of mine. They function as sort of "traveling angels" who serve as catalysts for the various love stories. At the same time, the focus needs to be on the central couple, so it has sometimes been a challenge to work the earl in. Fortunately, he's the consummate guest.
Is there a historical time period you'd love to write about that you haven't yet?
I'm pretty happy in the Regency, to be honest.
We could all use some great book recommendations right now! What have you recently read that you really enjoyed?
The latest Rivers of London volume False Value by Ben Aaronovitch (I love the whole series, much of which takes place in familiar London neighborhoods), A Scandal in Battersea from Mercedes Lackey's Sherlock Holmes/Elemental Masters series, Dragon Code by Gigi McCaffrey, and Hidden Things by Doyce Testerman.
What can readers expect from you next?
The last of the Way to a Lord's Heart series Earl's Well That Ends Well comes out in December. The Earl of Macklin finally gets his own HEA! Before that, in June, there will be a reissue of The Bargain with a new cover and title A Favor for the Prince, which makes it clear that this book is part of the Duke's Sons series. The love story of Alan, the sixth Gresham son, actually comes first chronologically.
Rapid Fire Random Questions
Favorite Romance Trope: Friends-to-lovers
Go to mani/pedi nail polish colors: I tend to keep all my nails au naturale
Do you dog-ear or use a bookmark in your books?: Bookmark, always. Dog-ear ugh! No, no.
Pancakes or waffles?: Pancakes, with berries
Favorite book from childhood: Wind in the Willows
Morning person or night owl: Morning person
First thing you'd splurge on if you won the lottery: Pay off everything!
A song that will always cheer you up: Here Comes the Sun, Beatles
Favorite season: Autumn
You have a totally free afternoon - no deadlines, no obligations, no social media notifications! What do you do?: A walk in the woods, followed by tea and cookies and a good book
The Way to a Lord's Heart #4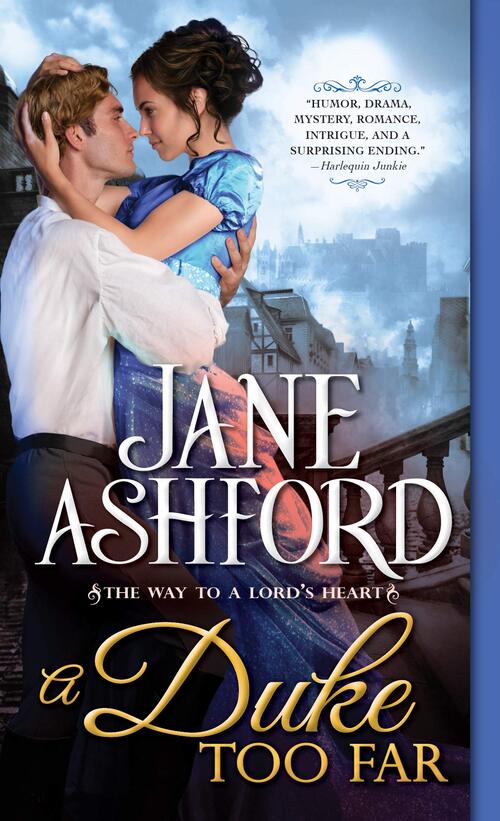 Secrets to reveal, legends to unravel, and a love to fight for...
Peter Rathbone, Duke of Compton, is already struggling to handle the responsibilities of his family home and his grief over his sister Delia's death when he's astonished by an unexpected visitor. Life is about to get even more complicated...
Miss Ada Grandison is desperate to throw off haunting memories, and she's sure the duke can help her find answers to the questions her friend Delia left behind. She brings a note that Delia claimed would change everything for the Rathbone family. Peter can't quite bring himself to believe the legends he's heard all his life, but something about Ada inspires him to hope...
Romance Historical [Sourcebooks Casablanca, On Sale: April 28, 2020, Mass Market Paperback, ISBN: 9781492663447 / ]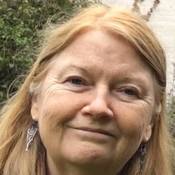 Jane Ashford discovered Georgette Heyer in junior high school and was entranced by the glittering world and witty language of Regency England. That delight was part of what led her to study English literature and travel widely in Britain and Europe. Born in Ohio, she has lived in New York, Boston and LA, her writing life punctuated by breaks where the fates intervened and swept her off in different directions.
Jane has written historical and contemporary romances. Her books have been published in Sweden, Italy, England, Denmark, France, Russia, Latvia and Spain, as well as the U.S. She has been nominated for a Career Achievement Award by Romantic Times Magazine.
No comments posted.