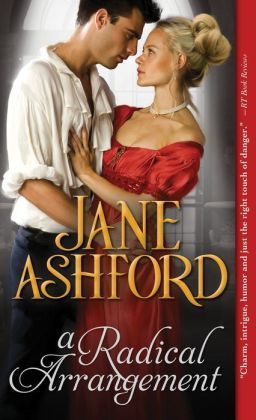 Purchase
Sourcebooks
August 2015
On Sale: August 4, 2015
Featuring: Margaret Mayfield; Justin Keighley
288 pages
ISBN: 1402276966
EAN: 9781402276965
Kindle: B00X648RYS
Paperback / e-Book
Add to Wish List

Brash and Handsome
Sir Justin Keighley is all wrong for a proper young lady like Margaret Mayfield. Everyone knows he is shocking in his opinions, arrogant in his manner, and completely without respect for the common decencies of civilized society. Margaret absolutely will not marry him-no matter what her parents say.
Beautiful and Shy
Margaret was everything Sir Justin detested in a woman-timid, sheltered, and obedient to a fault. It's not until she runs away from him that he finds he must give chase. Margaret is discovering she can be bold and rebellious-intrepid enough to do what she must, and more exciting than Justin ever imagined possible. She's the last woman he would have expected to lead them both into uncharted territory...
Comments
29 comments posted.
This book looks very interesting!
(Beverly Ross 12:55pm August 5, 2015)
Hospital for Sick Kids
(Marissa Yip-Young 5:43am August 5, 2015)
I am crocheting Prayer Shawls with some of the women at the
Church.
(Leona Olson 9:18am August 5, 2015)
I can't give you a specific name, but I am involved with charities having to do with animals. They don't have a voice, so someone has to step forward and speak for them, as well as take care of them!! I adored the excerpt you gave us to read, and I'm sure that I'll love the book as well!! The cover is beautiful, too!! Congratulations on your latest book, and I'm sure it's going to do well!!
(Peggy Roberson 9:30am August 5, 2015)
St. Jude Children's Research Hospital. I know of several that have been there and the parents have a place to stay for free .
(Joan Thrasher 10:18am August 5, 2015)
SPCA.
(Sharon Berger 12:11pm August 5, 2015)
Pet rescue and adoption groups
(Colleen Conklin 12:32pm August 5, 2015)
Local food bank.
(G. Bisbjerg 12:37pm August 5, 2015)
Don't really have a charity that I am passionate about but I
do try to help anyone that I can.
(Sarah Bauman 2:59pm August 5, 2015)
The Cancer Council Australia as several members of my
family have passed from cancer
(Trish Wakeman 9:21pm August 5, 2015)
I enjoy volunteering my time at my local soup kitchen. It is really sad that some
people do not have food, which is like a total necessity for life. So I find it
enjoyable to be able to help provide them with a hot meal to hopefully make
their day go a little bit better!
(Lily Shah 12:54pm August 6, 2015)
Feeding kids. I am shocked at how many kids in America go to bed hungry.
(Pam Howell 8:16am August 6, 2015)
I'm not passionate about any one charity but rather spread out
my time between several local charities like the North Texas
Food Bank, Meals On Wheels and the local Salvation Army.
(Maria Smith 10:02am August 6, 2015)
The adult literacy education offered at A.K Smiley library in Redlands,CA
(Cecilia Rodriguez 12:18pm August 6, 2015)
A Right To life organization that also runs Birthline.
(Nancy Luebke 4:03pm August 6, 2015)
Not really a charity. I like to volunteer my time at a local
nursing home. Helping out with games & parties for them to
enjoy, and see a smiling face; for some never see any of their
family once they are put there.
(Lois Imel 6:13pm August 6, 2015)
I would love to win.
(Kathy Church 6:16pm August 6, 2015)
The local food bank and Voices of Martyrs which help families of those murdered for their faith internationally as well as Samaritan's Purse.
(Melinda Marks 10:43pm August 6, 2015)
Thoroughbred Retirement Foundation.
(Irene Menge 11:55pm August 6, 2015)
st. judes they help so many
(Tammy Thayer 4:07am August 7, 2015)
I have several charities I give to regularly and champion the work they do: SALVATION ARMY because they regularly help their local communities. I saw firsthand how they helped during the deadly tornadoes here in AL in 2011. Ronald McDonald House because they help families with children in the children's hospitals. Members of my family have directly benefitted from them. USO because they really provide support for our military personnel. The lounges in airports are a big plus and SMILE TRAIN which provides cleft palate surgery for children around the world.
(Flora Presley 11:02am August 7, 2015)
Wounded Warriors and any cancer charity.
Marilyn
(Marilyn Collins 5:26pm August 7, 2015)
The Stollery Hospital for children in Edmonton,
Alberta. I would love to win your book - thank you!
(Susan Patterson 6:15pm August 7, 2015)
For the love of dogs
(Virginia Clayton 8:45am August 8, 2015)
I have two, St. Jude Children's Research Hospital and the Greater Baton Rouge Food Bank.
(Anna Speed 1:12pm August 8, 2015)
Local food shelf
(Laura Gullickson 3:06pm August 8, 2015)
Any charity that helps with Autism! My grand-daughter is on the
spectrum!
(Denise Austin 5:20pm August 8, 2015)
I help with a local animal rescue! Every dog and cat
deserves a good home!
(LaCinda Jameson 6:38pm August 8, 2015)
I'm drawn to charities that have specific programs to help
children.
(Diane Sallans 8:13pm August 8, 2015)
Registered users may leave comments.
Log in or register now!