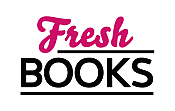 Books to enjoy in May! Let your reading blosson!
Jane Ashford | Earl to the Rescue Exclusive Excerpt

November 28, 2018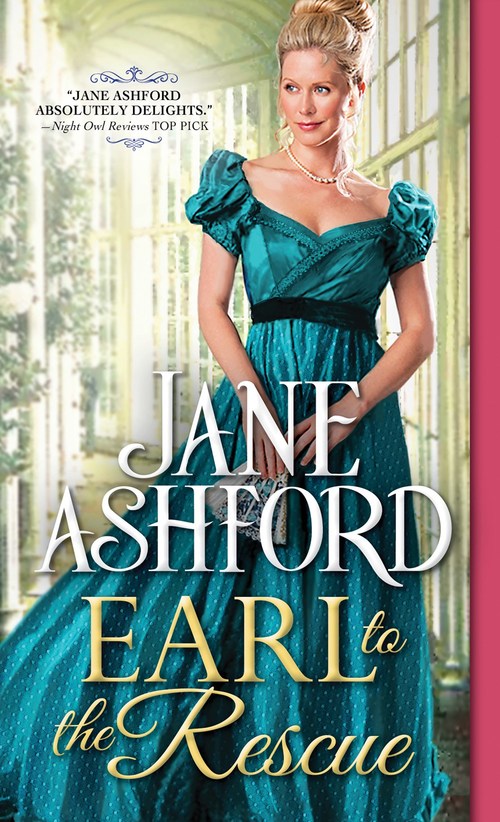 Earl to the Rescue
Jane Ashford
AVAILABLE

December 2018
On Sale: November 27, 2018
352 pages
ISBN: 149267432X
EAN: 9781492674320
Kindle: B07FJQNTHJ
Mass Market Paperback / e-Book
Add to Wish List

Also by Jane Ashford:
Earl on the Run, March 2022
The Duke Who Loved Me, September 2021
Add to review list
When You Give a Rogue a Rebel, April 2021
Earl's Well That Ends Well, January 2021
Add to review list

Alone in her bedchamber later in the day, Gwendeline thought over what the countess had told her. Why had such a sought-after gentleman, the type her father had called a real out-and-outer, taken an interest in her? Why had he been the one to come and fetch her, or the infant he said he'd expected? If he was a leader of the ton, and Gwendeline saw no reason to doubt his mother's description of his position, what was his interest in her? Friendship with her parents seemed the only possible explanation, but he never spoke to her of them or appeared eager to answer when she tried to do so. Quite the opposite, in fact.
This thought reminded Gwendeline of a series of odd remarks she'd caught since coming to town. Both Lady Merryn and her son had made references she didn't understand to her "situation." Gwendeline hadn't been aware that she possessed a situation in the sense that they used the word; seemingly, it was an awkward one. And she was becoming more and more interested in finding out exactly what it involved. She didn't relish the thought that the people surrounding her knew more of her circumstances than she, especially since the knowledge must be widespread. Gwendeline's chin came up. She was determined to find out the truth and not to flinch from it if it turned out to be unpleasant. Anything was better than this uncertainty.
But no opportunity presented itself in the following days, and thus, as Gwendeline stood beside Lady Merryn in the drawing room doorway three weeks later, ready to meet their guests, she felt rather nervous.
She thought she looked well in a dress of white sarsenet; her hair was newly cut and dressed in a cloud of curls called a Sappho by Lady Merryn's hairdresser. A silver ribbon was threaded through it, and she wore a new silver filigree bracelet, a gift from the countess for her debut, on her wrist. But as Allison called out the first names, and an elegant couple strolled languidly toward them, she wondered what these world-weary Londoners were thinking about her and what she would find to say to them.
An hour later, she was just as uncertain. The countess had introduced her to what seemed scores of people, and she had said "how do you do," and smiled a great many times. The guests and their names were jumbled together in her mind, and she knew she would never remember what to call anyone. She thought that they'd looked at her with sharp curiosity; indeed, sometimes she'd felt ready to sink under a particularly piercing glance. She longed to sit down for a moment away from the crowd and gather her thoughts.
"I think we can leave the door now, Gwendeline," said Lady Merryn. "I can greet latecomers inside, and we must give you a chance to become better acquainted with our guests. Come along." But as they were turning, the Earl of Merryn was announced, and they held back to greet him.
"Alex," cried his mother. "I'd nearly given you up. You promised you'd come early tonight."
The earl raised his eyebrows. "But Mother, I am come early. I haven't arrived at an evening party before ten in years. Your guests will consider it a great compliment."
His tone annoyed Gwendeline. "Perhaps we should be grateful that you came at all."
"Indeed you should, Gwendeline," he replied. "I never attend come-outs. They are uniformly dead bores." She stifled a tart rejoinder as he went on. "You're looking delightful. You've done an excellent job of fitting her out, Mother."
Lady Merryn smiled complacently. "She does look well, doesn't she?"
"I chose my own clothes, sir," Gwendeline snapped. "I'm not a child." She faltered. "Of course, I'm very grateful for your help, Lady Merryn, I didn't mean…"
"Shall we go in?" said the earl, smiling. He offered each lady an arm. His mother accepted, smiling. Gwendeline hesitated but could see no way of avoiding entering the party on his arm. As usual, she was forced to fall in with his plans.
They paused just inside the drawing room doorway. The large space seemed completely filled with people. Heads had turned to look at them, and she knew that the subject of many conversations must be herself, a daunting thought.
The countess stopped to speak to a friend, and Gwendeline continued into the room on Merryn's arm. A couple left the sofa against the near wall as they advanced, and the earl guided her toward it. "Shall we sit for a moment?" he asked, handing her to a seat. She sank gratefully onto the cushions. He sat beside her and smiled. "You look a trifle uneasy," he said. "You don't find your first London evening party altogether pleasant?"
"To be honest, it's more frightening than pleasant," said Gwendeline. "Your mother has been so kind and gone to such trouble for me, but I have no idea what to say to any of these people, and the thought that they have all come to see what I'm like is terrifying."
The earl laughed. "Many of them would be very pleased and flattered to hear you say so."
"Are they such horrid people," wondered Gwendeline, "that they enjoy frightening strangers?"
"They enjoy their power to do so, a great many of them." He looked over the crowd with some contempt. "However, you needn't fear the ton. It will find you charming."
"Because you tell it to, my lord?" asked Gwendeline, remembering what his mother had told her.
"Yes," replied the earl simply. "And there is no conceivable reason for you to look daggers at me because of it. I never asked anyone to care what I thought. Perhaps that's why they do so."
***
(C) Jane Ashford, 2018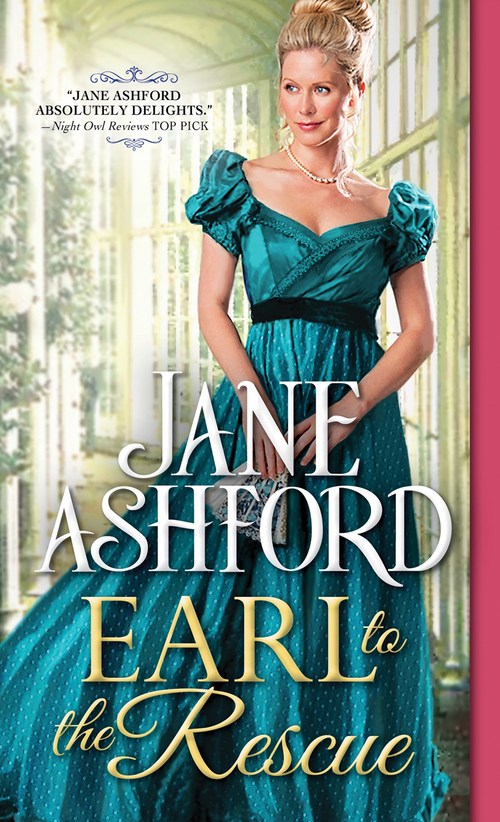 Who needs a knight in shining armor when there's an earl at your side...?
Gwendeline Gregory doesn't know what to think when she encounters the dashing Alex St. Audley, Earl of Merryn. She's in over her head in London Society, trying to fend off a scoundrel who will stop at nothing to ruin her. On the brink of a devastating scandal, the earl arrives just when she needs him most. But are his motivations trustworthy? And can he avert ruin for both of them?
Romance Historical [Sourcebooks Casablanca, On Sale: November 27, 2018, Mass Market Paperback / e-Book, ISBN: 9781492674320 / eISBN: 9781402276767]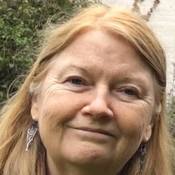 Jane Ashford
discovered Georgette Heyer in junior high school and was entranced by the glittering world and witty language of Regency England. That delight was part of what led her to study English literature and travel widely in Britain and Europe. Born in Ohio, she has lived in New York, Boston and LA, her writing life punctuated by breaks where the fates intervened and swept her off in different directions.
Jane has written historical and contemporary romances. Her books have been published in Sweden, Italy, England, Denmark, France, Russia, Latvia and Spain, as well as the U.S. She has been nominated for a Career Achievement Award by Romantic Times Magazine.
Comments
29 comments posted.
Re: Jane Ashford | Earl to the Rescue Exclusive Excerpt

Gwendeline sounds like a sweet young woman, one who definitely feels like she is
being thrown in amongst the wolves. The excerpt gives enough information to
make me wonder just what has been said about her and what her situations is.
Also, how are the Earl and his mother involved. Excellent hook.
(Patricia Barraclough 1:03am November 28, 2018)
I would like to read this book!
(Melanie Rosen 3:33am November 28, 2018)
I would like to know the mystery surrounding Gwendeline and
why doesn't she know about it?
(Jane Komppa 4:02am November 28, 2018)
sounds like a book id love to read
(Vickie Couturier 9:10am November 28, 2018)
Sounds like a great book
(Emily Stemp 8:04pm November 28, 2018)
I chuckled at the last sentences by the hero, in the
excerpt. Enjoyed reading the snippet.
(G. Bisbjerg 9:27pm November 28, 2018)
I love your Dukes Sons' series and am eagerly looking forward to reading your
latest book, Earl to the Rescue. Thanks!
(Kt C 9:34pm November 28, 2018)
Earls, lords and royalty are very appealing in historical
fiction.
(Alyson Widen 11:28pm November 28, 2018)
sounds like a great read, will it on my schedule
(Peter Patel 2:03am November 29, 2018)
The earl sounds like a good fellow!
(John Smith 10:19am November 29, 2018)
Great excerpt! I'm intrigued!
(Sharlene Wegner 1:55pm November 29, 2018)
I have recently added historical romances to my list of genres and your
novels sound like great reads that will add to my wish list. I am a Retired
disabled R.N. Who has turned a passion for reading to what my husband
calls a compulsive reader. I always loved to read and knit and fortunately I
can do those things when I am not loving on my grandsons.Wishing you a
lovely and healthy holiday season.
(Denise Walsh 3:18pm November 29, 2018)
what a wonderful story. I look forward to reading it.
(Catherine White 3:19pm November 29, 2018)
Historical Romance is the reason I fell in love with
reading. Kathleen E Woodiwiss was the author and Shanna was
the book. This book is very intriguing and the cover is one
of your more beautiful. Even the title is catchy and already
has me asking what could have possibly happened?!
(Candy Voisine 6:01pm November 29, 2018)
🤗📖👓❤️
(Margaret Murray-Evans 9:00pm November 29, 2018)
This sounds enjoyable!
(Janie McGaugh 10:16pm November 29, 2018)
Loved the excerpt. Looking forward to reading. Thanks.
(Sharon Extine 1:44am November 30, 2018)
Thanks for the chance
(Cynthia Brooks 10:07am November 30, 2018)
Ooh, I love a sassy heroine and a cocky hero! This sounds fun!
(Sue Galuska 10:50am November 30, 2018)
Makes me wonder just what is going on and what Gwendeline's "situation" really is. I have added it to my TBR list.
(Linda Harrison 12:02pm November 30, 2018)
Looks like a great story. Thanks for the chance to win.
(Nancy Reynolds 12:10pm November 30, 2018)
I am intriqued now, can't wait to read on...
(Lorena Keech 6:14pm November 30, 2018)
I like the location of this book. Great story in London.
(Barbara Ryan 6:35pm November 30, 2018)
This sounds great!
(Jessica Chappell 8:41pm November 30, 2018)
Love the dress colour.
(Susan Jang 2:48am December 1, 2018)
This is enough of a "teaser" to make me interested in
reading a print copy.
(Cecilia Rodriguez 12:20pm December 1, 2018)
Looking forward to reading this!
(Amber Niebaum 2:50am December 2, 2018)
Sounds like this will be a very good read. Thank you for the chance!
(Margaret Yelton 8:46am December 2, 2018)
Great excerpt. Can't wait to read more.
(Debra Guyette 9:03pm December 2, 2018)
Registered users may leave comments.
Log in or register now!