Sara Humphreys | My Top 5 Summer Beach Reads
GIVEAWAY: Win a copy of BRAVE THE HEAT

August 4, 2016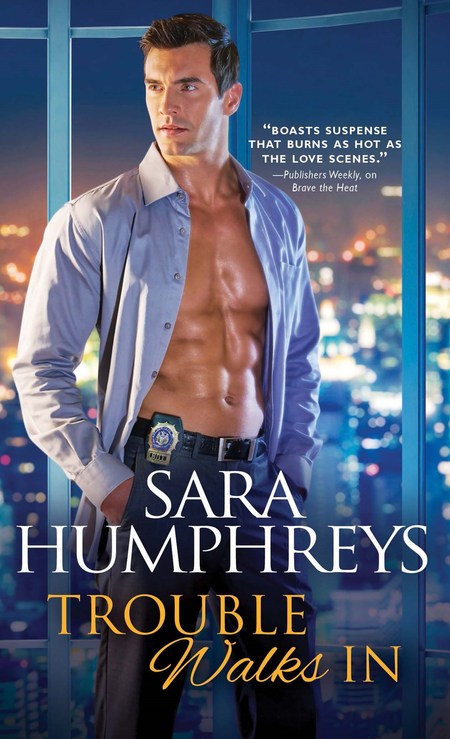 Trouble Walks In
Sara Humphreys
AVAILABLE
McGuire Brothers #2

August 2016
On Sale: August 1, 2016
Featuring: Ronan McGuire; Maddy
320 pages
ISBN: 1402293704
EAN: 9781402293702
Kindle: B01DE9I4II
Paperback / e-Book
Add to Wish List

Also by Sara Humphreys:
Undiscovered, March 2017
Trouble Walks In, August 2016
The Good, the Bad, and the Vampire, January 2016
Brave the Heat, September 2015

I'm heading out to our family beach house for a week of fun in the sun and toes in the sand. Life has been crazy stressful over the past few months and I'm really looking forward to getting away. Working from home has a number of benefits but one of the downsides is that you never really turn off your job. I'm constantly plugged in and it's beginning to grate on me. In fact, at my physical earlier this summer, my doctor told me that I need a vacation. He literally wrote it on his prescription pad and handed it to me with direct orders to take some time off.
I am ready to follow his orders! Part of my vacation will include some much needed reading for pure enjoyment. Not for research or to keep up with trends. Nope. Nope. Nope. Part of my escape this week will involve slipping inside some well written worlds.
Here are the the 5 books that are going in my beach bag.
How about you? What's in your beach bag or on your kindle?
Answer to be entered to win the previous book in the series, BRAVE THE HEAT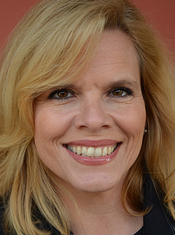 Sara is a graduate of Marist College, with a B.A. Degree in English Literature & Theater. Her initial career path after college was as a professional actress. Some of her television credits include, A&E Biography, Guiding Light, Another World, As the World Turns and Rescue Me. In 2013 Sara's novel UNTAMED won two PRISM awards--Dark Paranormal and Best of the Best. Sara has been a lover of both the paranormal and romance novels for years. Her sci-fi/fantasy/romance obsession began years ago with the TV Series STAR TREK and an enormous crush on Captain Kirk. That sci-fi obsession soon evolved into the love of all types of fantasy/paranormal; vampires, ghosts, werewolves, and of course shape shifters.
She also writes spicier contemporary romance under the name Willow James, so that her mother won't be totally mortified by her choice of career.
Sara is married to her college sweetheart, Will. They live in New York with their 4 boys. For a full list of Sara's books and reading order, please visit her website.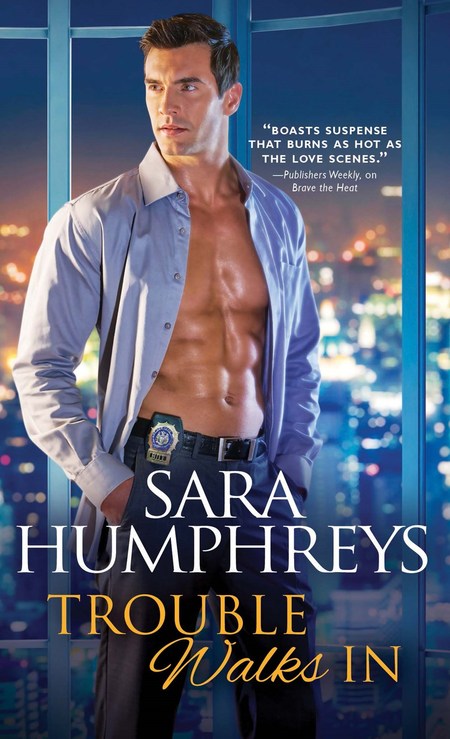 He could be the man to rescue her
Big city K-9 cop Ronan McGuire loves women, loves his dog, loves his job-but when old flame Maddy Morgan moves into his jurisdiction, he can't think about anyone else. Ronan knows she's way out of his league, but he's determined to help Maddy live life to the fullest.
In more ways than one
With tragedy in her past, Maddy has immersed herself in work and swiftly made a name for herself in the hot New York City real estate market. She's looking for safety, not love, but Ronan McGuire is as persistent as he is sexy, and his crooked smile is hard to resist. But all other concerns are wiped away when Maddy goes missing and Ronan and his bloodhound K-9 partner are tasked with finding her and bringing her home.
Romance Contemporary [Sourcebooks, On Sale: August 1, 2016, Paperback / e-Book, ISBN: 9781402293702 / eISBN: 9781402293719]
Comments
17 comments posted.
Re: Sara Humphreys | My Top 5 Summer Beach Reads

Tumbledown Manor, Dear Thing, Radio Girls
(Sharon Berger 2:52pm August 4, 2016)
Currently I have Sins of A Duke.
(Lily Shah 4:43pm August 4, 2016)
Can't go wrong with M L Buchman, Feehan, and Julie Ann Walker. I'll have
to red the other two! Enjoy your holiday!
(Kathleen Bylsma 7:23pm August 4, 2016)
I really like the sound of TROUBLE WALKS IN. It will be in my TBR Mountain
before long. Right now I am trying to catch up on a few mail order bride
books. I also have Diana Gabaldon's DRAGONFLY IN AMBER on my shelf. I
usually read the book before watching the movie, but couldn't find my copy. I
bought another one and will bring it on vacation to relax and read. I haven't
had much time to read this summer and need to sort through my books to see
what I will read first.
(Patricia Barraclough 11:31pm August 4, 2016)
No paranormal for me, but I want to be reading these books
before summer is out: This is Where it Ends by Colleen
Hoover, Grin and Beard it by Penny Reid, Midnight Soul by
Kristen Ashley, Unbreak My Heart by Nicole Jacquelyn, and
Swear on This Life by Renee Carlino.
(Terrill Rosado 12:22pm August 5, 2016)
Right now I'm reading Dark Carousel by Christine Feehan and just got done with The Angel's Share by JR Ward! I definitely have your book on my TBR list. It sounds wonderful!!!
(Bonnie Capuano 8:56am August 5, 2016)
i have so many titles on my kindle i don't know where to
start!! Might have to take seceral vacations to catch up!
(Sandy Haber 3:04pm August 5, 2016)
I have Because I'm Watching, The Hunted Assassin, Perfectly Bad Pierce, and a few other on my kindle.
(Kai Wong 10:32pm August 6, 2016)
animal jam 2
(Hoa Hero 4:47am August 8, 2016)
No beach for me , I'll stay home and read . Right now I'm reading Second Time Around by Valerie Jane Augusti .
(Joan Thrasher 10:29am August 8, 2016)
Christine Feehan's Fire Bound. The Stone Warrior Daman by
D. B. Reynolds (new-to-me) author. When Falcons Fall by
C.S. Harris(Historical Mystery) and Sherrilyn Kenyan's
Dragonmark. :)
(Sharon Shearouse 2:00pm August 8, 2016)
Actually have read and enjoyed Cohen, too, so I've only missed
one of the authors who are going with you! Great guest column
by M.L. Buchman in today's newsletter! Love all his series!
(Kathleen Bylsma 7:00pm August 8, 2016)
Oh my goodness! It's hard to choose. I have some new and a lot of good old ones on my kindle, so I guess it will depend upon my mood as to which ones I will read.
(Anna Speed 4:52am August 9, 2016)
Just go t done reading A Season of Ruin by Anna Bradley. Next is Swept Away by Susan Mallery! Love my books no kindle for me only paper!
(Bonnie Capuano 6:33am August 9, 2016)
Have you read "Saving CeeCee Honeycutt" yet? Great read!
(Kathleen Bylsma 5:54pm August 9, 2016)
The newest release by Kaylea Cross, Roxanne St Clair, Katie
Ruggle, Lauren Blakely, Julie Ann Walker and many more.
(Hazel Barnes 6:26pm August 9, 2016)
I'm reading Cat Adams' Blood Singer series. Thanks for the
chance!
(Jana B 6:43pm August 9, 2016)
Registered users may leave comments.
Log in or register now!