Debby Mayne | From Rivalry to Romance

June 8, 2016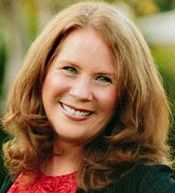 Romantic tension is essential in true-to-life relationships as well as fictional love stories. It's the tension that keeps things sizzling. That sensation may start with a biting comment or a look that can kill. Or the accidental touch … or kiss. It's there, but they try to fight it.
When a hero hits a nerve in the heroine, she balks on the surface, but deep down, she's intrigued. Or when the heroine strikes a chord that lets the hero know she's on to him, he lifts his armor to protect his heart because he knows she's the only one who truly gets him. The problem can be their own vulnerability that they both may perceive as weakness but eventually turns into the power of their bond.
I've seen cases where the hero and heroine are so similar in their strengths—and sometimes stubbornness—they develop a love-hate relationship early on, and it's through the barbs and squabbles that they discover something no one else can. They may not be soul mates when they first meet or not even like each other early in their relationship, but they have a depth of understanding between them that no one else will ever experience. In other words, they "get" each other, even when it happens against their will.
Perhaps they knew each other in the past, but the relationship was anything but romantic. There may have been something brewing beneath the surface to keep them from getting together, but maybe there was also a feeling—a slow sizzle—that has created a base point to compare everyone else to. When other people come into their lives, something seems off … or they can't let go of the feelings for the person who managed to get under their skin years ago.
The hero may have been a cad in the past, but then the heroine might have provoked him with her differences or even her similarities. The reverse may also have been true, with a hero who chides a heroine who can't accept something about him … or herself. But maturity happens, and life offers lessons to show that their original thoughts and perceptions may have been flawed or tainted by something out of their control or beyond their understanding.
As these people are forced to deal with something bigger than the two of them as individuals, their true colors come out. And they have choices. They can continue to reject the magnetic force and fight the inevitable, or they can accept their differences and allow the Lord and the powerful chemistry of true love to bring them together as a stronger cohesive unit.
Will everything always be rosy once this happens? Of course not. And that's why we root for these people because the tension between them will always keep their relationship interesting and challenging.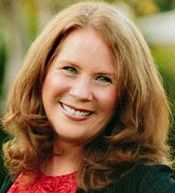 Debby Mayne is the author of more than 40 novels and novellas that have received the "Top Pick" award from Romantic Times Magazine and been among the "Top 10 Favorites" in the Heartsong Presents book club. She writes family and faith-based romances, cozy mysteries, and women's fiction. She has also written more than 1,000 short stories and articles as well as dozens of devotions for busy women. She has worked as managing editor of a national health publication, product information writer for a TV retailer, creative writing instructor, and copy editor and proofreader for several book publishers. She and her husband currently live in the Charleston, South Carolina, area.
When Cameron Prater returns to Hyacinth, South Carolina, to open a restaurant a few doors down from his childhood sweetheart Melissa Shaw's diner, they are both reminded of the fierce competitiveness that drove them apart. They even try to outdo each other while volunteering for a women's shelter that their church sponsors, and they deny the fact that the sparks that brought them together years ago still zing. Can these two people put aside their rivalry—and their pride—and let their hearts take over?
Lassoed by Love
By Miralee Ferrell
Designed with Love
By Kimberly Rose Johnson
More Than Meets the Eye
By Trish Perry
Hungry Hearts
By Debby Mayne
Giveaway - win a copy of IN LOVE AND WAR
Comments
15 comments posted.
Re: Debby Mayne | From Rivalry to Romance

Love the title and cover. Can't wait to red this book! Thanks for the great giveaway!
(Bonnie Capuano 5:33pm June 17, 2016)
Love this. Rivalry romances are exciting, emotional and
intriguing.
(Sharon Berger 2:01pm June 18, 2016)
They are exciting and have so many paths open to them.
(Debra Guyette 9:35am June 20, 2016)
The rivalry is much more exciting . My husband tells me he likes to see the fire in my eyes when he gets me upset or mad . He does it on purpose of course . Then the "making up " is worth it . Thanks for this chance to win your book .
(Joan Thrasher 10:36am June 20, 2016)
There are so many ways for this type of romance to develop.
(Cathy Burkhead 3:32pm June 20, 2016)
The book's cover had immediately caught my attention and
I absolutely loved the description. I love a good romance
novel where it isn't them instantly head over heels. Ones
where they have to work for it and are not instantly
lovey dovey but they still have interactions that seem
downright normal.
(Diana LaRock 1:29pm June 22, 2016)
looking forward to reading your book.
(Jean Benedict 12:37pm June 23, 2016)
Truer words were never spoken. Love the title. Though I
swear both the hero and heroine intentionally provoke, as
we do in "real life" at some point.
(Angela Cramer 1:58pm June 23, 2016)
Looks like a great read!
(Nicole Bouchey 9:03am June 24, 2016)
I love this! Button pushing is sometimes necessary! ;)
(Kathleen Bylsma 7:36pm June 24, 2016)
Love to see the resolution to all the problems for an HEA!
(Kathleen Bylsma 2:07pm June 25, 2016)
Thanks for the giveaway!
(Beth Elder 7:08pm June 25, 2016)
U think every relationship involves love and a bit of war!
(Melody Kaufman 10:31am June 26, 2016)
I just love the cover and sometimes that is my husband
and myself. This is in everyones marriage and i don't
think that anyone is an exception. I had a girlfriend who
just passed and she would call and tell me that her and
her husband have never had a fight or argument. That one
was special and not many around. Thank you for the
giveaway.
(Peggy Clayton 12:56pm June 26, 2016)
Oh man! Ending today! I really would love to win because I love seeing conflict resolution and this sounds soooo good!
(Kathleen Bylsma 2:53pm June 26, 2016)
Registered users may leave comments.
Log in or register now!