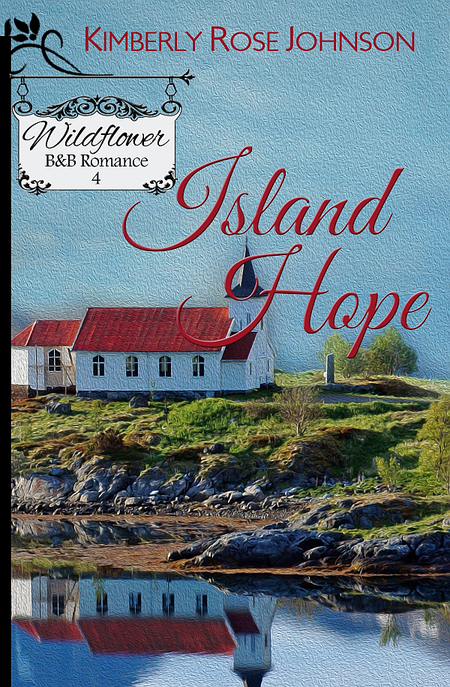 Purchase
Wildflower B&B Romance #4
Mountain Brook Ink
March 2016
On Sale: February 28, 2016
150 pages
ISBN: 1943959005
EAN: 9781943959006
Kindle: B019JLJCO0
e-Book
Add to Wish List

Metal sculptor Hope Michaels gave up on art when her creativity was zapped by another. Burying herself in her electrical contracting business, Hope takes a job on Wildflower Island. She never imagines that a job at the Wildflower Resort will turn everything in her life upside down. But that's exactly what happens when her best friend and employer, Piper, plays matchmaker.
A lonely widower throws all his energy into raising his teenage daughter, but when he is promoted to manager of the Wildflower Resort, things at home don't go as smoothly as planned. Worried about his relationship with his daughter, he seeks advice from a feisty-but-sweet newcomer. Will she help smooth his path or will things only get more complicated?
Wildflower B&B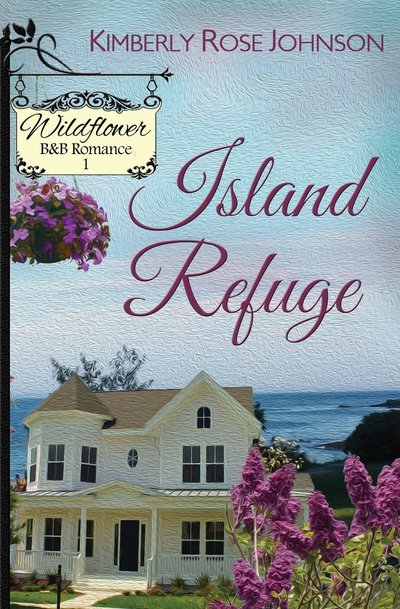 Island Refuge
#1.0
Amazon.com | BN.com | | |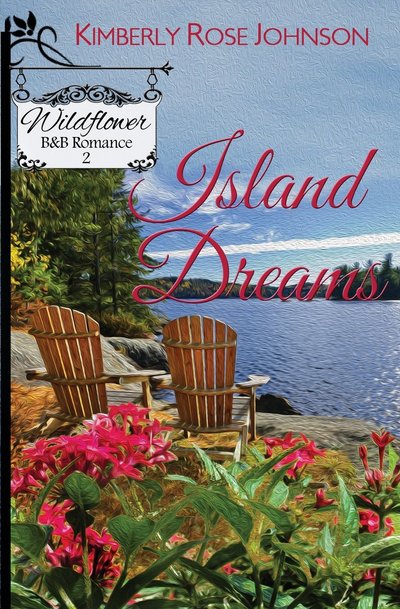 Island Dreams
#2.0
Amazon.com | BN.com | | |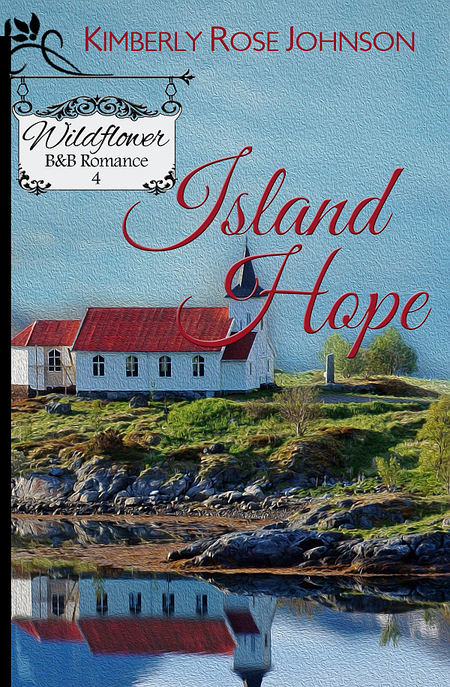 Island Hope
#4.0
Kindle | BN.com | | |
Comments
33 comments posted.
Re: Island Hope

I just love seeing a hero come to life... showing me who he is, flaws and all...
(Colleen Conklin 11:33am March 4, 2016)
Sounds like you have two heroes in your new book Island Hope. Working together I'll bet they end up as one.
(Richard Burr 12:05pm March 4, 2016)
Marcus O'Malley is a favorite of mine, too! I like when the hero really
understands what makes the heroine tick.
(Jeannie Sowell 12:12pm March 4, 2016)
I love the Pacific Northwest. I absolutely love Friday Harbor. You got to love best friend matchmakers.
(Timberlee Ramsey 12:16pm March 4, 2016)
Me too, Colleen. :)
(Kimberly Rose Johnson 12:19pm March 4, 2016)
I agree, Jeannie, but that can be kind of scary for the heroine too. LOL
(Kimberly Rose Johnson 12:26pm March 4, 2016)
I have enjoyed all the books I have read in this series. As for heroes, I have read way too many books to select a specific one. Also, as a man, I see heroes from a totally different perspective than most of the women. I like a hero who can whup the bad guys single-handedly, like Chuck Norris in "Walker, Texas Ranger".
(Edward Arrington 2:06pm March 4, 2016)
Then you would like Marcus, Edward. :) I think those kind of heroes are perfect
for romantic suspense.
(Kimberly Rose Johnson 2:23pm March 4, 2016)
Many heroes who are modest and humble. A cowboy who is a hero,
a policeman who is a hero and a man who is selfless and
compassionate. A book hero has to have strength of character
and principles.
(Sharon Berger 3:19pm March 4, 2016)
So true, Sharon!
(Kimberly Rose Johnson 3:48pm March 4, 2016)
Every hero has his special qualities - especially when matched up with his personal
heroine. That's why I love to read - to discover new heros and new heroines.
thanks for the chance to win. Your book sounds great.
(Nancy Reynolds 4:21pm March 4, 2016)
My favorite héros are those that are selfless and honorable, with integrity,
honestly and loyalty. Someone that I can truly look up to due to the good
choices and morals they have.
(Lily Shah 4:51pm March 4, 2016)
My favorite heros are the ones that are believable and make you like them
(Jeri Dickinson 5:31pm March 4, 2016)
Heroes are men who step up and perform honorably and to the end all that
is needed to correct any wrongs, support those who need the support and
accept that, sometimes, they need support too, then accept it
(Kathleen Bylsma 9:47pm March 4, 2016)
My favorite hero has a sound moral character.
(Caryl Kane 9:52pm March 4, 2016)
Anyone willing to help another just because he needs help.
(Amber Mancebo 10:28pm March 4, 2016)
I love reading all of your thoughts on what makes a good hero. Thank you!
(Kimberly Rose Johnson 12:03pm March 5, 2016)
One that does selfless things to the people around them, and steps up when he is needed or not needed too
(Jeri Dickinson 2:30pm March 5, 2016)
I love a smart & kind hero, being beg & strong is a plus when
they have an adventure.
(Diane Sallans 7:48pm March 5, 2016)
Sharon May is my favorite heroic fiction author and love your stories also, hope
I win!
(Chris K 11:53pm March 5, 2016)
Generosity and selflessness are two of the biggest traits I
like to see in a hero.
(Terrill Rosado 5:47am March 6, 2016)
heroes should be nice and not a jerk
(Jeri Dickinson 1:08pm March 6, 2016)
The heroes in real life that are always doing for others and never think of themselves or want praise for what they do .Sometimes it's small things like holding a door open for the elders , see someone trying to pick up a case of bottled water to put in their shopping cart ( you help them ) , it's the little things that are so meaning to older people .
(Joan Thrasher 1:46pm March 6, 2016)
My hero is Indiana Jones and Batman. Both are physically fitted and intelligent.
(Kai Wong 5:15pm March 6, 2016)
My favorite hero is Colonel Brandon in Sense and Sensibility.
He was an underdog and then... BAM!.. Mr. Wonderful.
(Jamie Stein 1:11pm March 7, 2016)
My favorite heroes are strong, yet they allow you a glimpse
into their hearts at the right time. I like when they also
have a sense of humor.
(Maryann Skaritka 2:25pm March 7, 2016)
I think sensitive yet empowered characters are the best.
The ones that can take control of a situation when
necessary but also know when to just be onlookers and let
things run their own course. That balance makes characters
lovable and admirable.
(Lauren James 3:15pm March 7, 2016)
My favorite heroes are the quiet ones that just get things done and have a quiet strength to them.
(Pam Howell 7:02am March 8, 2016)
When I first read this, Dean Cain in the movie Operation
Cupcake entered my mind. He had to change and adapt. A hero
is, for one thing, a man who puts his family first.
(Leona Olson 3:08pm March 8, 2016)
Oh what a pretty cover and I love the Pacific Northwest! I can't wait to read this book! Thanks for the chance.
(Bonnie Capuano 10:12am March 9, 2016)
My grandparents lived on Orcas Island when I was a child such
fond memories. A hero to me is someone like my grandfather he
worked hard for his family and loved them with everything he
had.
(Denise Austin 1:49pm March 9, 2016)
I love the cover!
(Maria Proctor 4:38pm March 9, 2016)
Jane Eyre's , Mr Rochester. I like that character.
(Deb Pelletier 10:56pm March 9, 2016)
Registered users may leave comments.
Log in or register now!