Jade Lee | Mystical Cleaning Experiment OVER!

July 5, 2015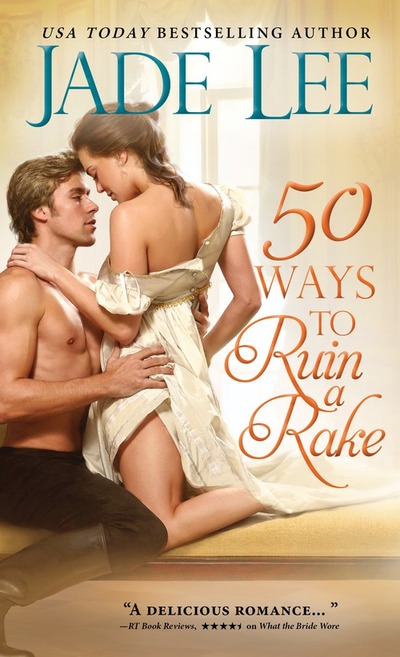 50 Ways to Ruin a Rake
Jade Lee
AVAILABLE
Rakes and Rogues #1

May 2015
On Sale: May 5, 2015
Featuring: Trevor Anaedsley; Mellie Smithson
384 pages
ISBN: 1492604992
EAN: 9781492604990
Kindle: B00R37SQQS
Paperback / e-Book
Add to Wish List

Also by Jade Lee:
Lady Scot, April 2022
Add to review list
Lord Scot, November 2021
Lyon Hearted, October 2021
Lord Ares, June 2021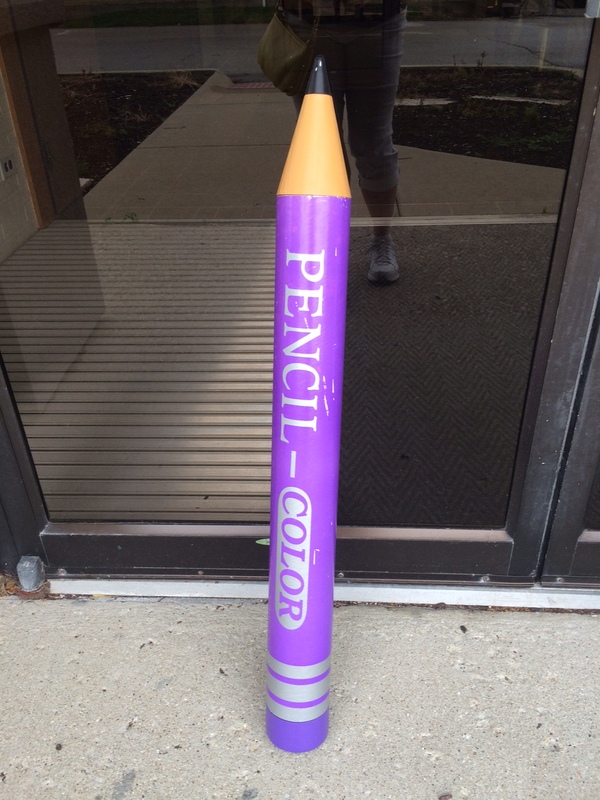 Those of you on my newsletter list know that I've just finished my mystical cleaning experiment. The idea was to clear out 27 items a day for 9 days to open up opportunities/space for something awesome to happen. If you miss a day, then you have to start over. So guess what 9 days of cleaning has taught me. A. I have nothing left in my house. I've stripped away all the clutter and am now living a minimalist life with two outfits plus my laptop.
B. Tossing 27 items a day barely makes a dent. Maybe if I did it every day for a year then I'd notice a change.
C. I focused primarily on cleaning out my kids' clutter and didn't touch my own. Their rooms look amazing, plus it was easy since they don't live here anymore. I got $77 out of their crayon coin bank.
D. I did a little bit in almost every room in the house. Result: I feel a little better, but I really ought to do this for a lot longer than 9 days.
Answer: D. There is so much clutter in my house that it was easy to find stuff everywhere to get rid of. I really felt like I did a lot of work, but it doesn't look like it. There's just so much stuff that I need to toss. My kids haven't lived at home for years, so I've cleared up a lot of their stuff. I threw out food and make up that had expired, that took several days. And I tossed way more than 27 items each day. I did all those things so I could avoid facing the clutter in my office. Who knew I had so much stuff?
There were a few bittersweet moments. Guess which ones (and it can be more than one).
A. I found a jade pendant that my mom bought for my daughter when I was pregnant. I was so touched by that memory that I started crying.
B. The pile of dead electronics. Cords, clips, and corroded batteries – the pile was stunning even as I waxed nostalgic over the cassette tape player.
C. Photos. I now have three huge plastic bins of photographs that I'm not sure what to do with. Some day I may put them in an album, but maybe I should digitize them. Still was wonderful looking at those old pictures.
D. The pile of old software. Remember Living Books? My kids loved them! I sang 40 dancing bananas all afternoon. Here's the wiki link to the Living Book series.
Answer: All of the Above. Shocking huh? Imagine what I might find if I kept cleaning?
And now here's the real shocker. Guess was amazing thing has come into my life since releasing all that clutter.
A. Absolutely nothing. But I can now sit down at my kitchen table.
B. I'm happier. Seriously. Just having less stuff has opened up a space in my heart to laugh more. And love more. I know it makes no sense, but it's true!
C. Audio books. Yup, again, if you're on my newsletter list, you know that I've just started converting my older books to audio starting with RULES FOR A LADY. And guess what? That book is even better when read aloud by a professional!
D. A new stepmother. Yeah. I'm in my 50s with a family all my own, but my father in his later years has found love again, and I couldn't be happier for him. Answer: B, though All of the Above would work too. I can finally sit down at my kitchen table without groaning about the crap I should clean up. I am happier, and that's just amazing. Have no idea if it was because of the cleaning or something else, but I'll take it. I am doing some audio books. 50 WAYS TO RUIN A RAKE is already up! And my father has indeed gotten engaged. Getting a step-mother wasn't in my plans, but I am thrilled that my father has found love again.
So...what do you think you might find if you started cleaning?
GIVEAWAY
So...what do you think you might find if you started cleaning? Leave a comment below and be entered to win a copy of 50 WAYS TO RUIN A RAKE!
A USA Today Bestseller, Jade Lee has been scripting love stories since she first picked up a set of paper dolls. Ball gowns and rakish lords caught her attention early (thank you Georgette Heyer), and her fascination with the Regency began. And as a Taurus, she lives to pit a headstrong woman against a tortured hero just to watch them butt heads on the way to true love. Flesh wounds are rare, but the healing and laughter are real.
Now an author of more than 30 romance novels, she finally gets to set these couples in the best girl- heaven of all: a Bridal Salon! This way she gets to live out all her wedding fantasies, one by one. (Let's be honest, what girl has only one idea for her dream wedding?)
And don't forget Jade's other name, KATHY LYONS. That's Jade's lighter, contemporary side. She writes for Harlequin Blaze merging hawt sex and funny relationships into really great reads.
Website | Facebook | Twitter | Pinterest | Goodreads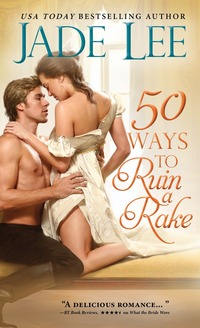 Mellie has a plan
Mellie Smithson is trapped in the country with no suitors and no prospects on the horizon except, perhaps, the exasperating—although admittedly handsome—guest of her father. She's looking for any excuse to go to London to meet more eligible men.
Trevor has a problem
Trevor Anaedsley's grandfather has cut off his funds until such time as he gets engaged. Trevor escapes to the country—ostensibly to visit his old tutor Mr. Smithson but actually to duck his creditors—where he meets Smithson's lovely daughter Mellie. The obvious solution is suddenly before him—but the lady has ideas of her own, and Trevor's going to have to measure up...
Comments
19 comments posted.
Re: Jade Lee | Mystical Cleaning Experiment OVER!

I know I would find some dust bunnies, lol! I have things I know I have, but not sure where, so cleaning and reorganizing would help me locate them...
(Colleen Conklin 1:25pm July 5, 2015)
How could I not love a book with Rake in the title. You
motivated me to clean out my closet, Jade. That and I can't
find my favorite shorts.
(Morgan Wyatt-stamm 7:05pm July 5, 2015)
What did I find... ALOT...I lost my house a few years
back and had to put my stuff in storage. I had to
condense a LARGE 4 bedroom, living room, dining room,
kitchen, garage, 2 sheds into a 10X10 storage locker.
THAT was rough. I got rid of things I didn't know I had
in the attic, shed, or garage. I had a tall wardrobe box
full of empty collapsed boxes that was from my mother. I
found 3 mishmashed christmas trees, 4 sets of crutches,
empty toy boxes and some with broken/mutilated toys. and
SOOOO much trash. Old receipts, 20 year old tax papers
and the like. It was shocking how much junk we collected
that we kept and didn't get rid of. Amazing what it can
do to your memories.
(Tina Ullrich 9:48pm July 5, 2015)
If I started cleaning, I think that I would find the things
that I was looking for 10 years ago, but completely forgot
about!! I actually started to organize some of the items
that I had, and threw a few items away, but then my Father
passed away suddenly, and now I have some items from his
house to incorporate with mine in a small apartment. This
is no easy feat, when we've already tried to fit things from
a 3 bedroom home into a one bedroom apartment!! I think you
get the picture of what I'm up against. I think I'd much
rather read your book or listen to one while I'm cleaning.
Love the cover - as always!!
(Peggy Roberson 10:24am July 6, 2015)
I really need to do major cleaning in my closets and cabinets . I've got clothes that I keep thinking that I'll fit into and wear one of these days .LoL That will never happen . I'd probably find some of my kids baby clothes and blankets . There's so much stuff that I do need to get rid of . I know my kids would not want any of this stuff . I have to get in the mood to get rid and throw away things .So until then !!!
(Joan Thrasher 11:55am July 6, 2015)
You all understand! We collect so much stuff and then we
forget it about it. I tried to tell myself my kids would
want this stuff. HAH! They've got more stuff than they
need too. And for those who'd rather read than clean -- I
so get you! My friend suggested we start up cleaning
again. I said...uh...not right now. I'd rather hang out
and listen to audio tapes...
(Jade Lee 4:14pm July 6, 2015)
Each time we moved, we got rid of stuff, But we have been here
for a while. While cleaning up my boys old bedroom to have a
guest room now, I cleaned up the old toy box. Got rid of broken
or worn out things. My boys had a lot of car stuff when they
were you. When my grandson found that, he was like a pig in hog
heaven. Now it's the first place he checks out when they come
to visit.
(Nancy Luebke 5:00pm July 6, 2015)
We're in the process of trying to clean our house, but we
have a lot of stuff. We've been in this house for over 30
years...
(Karin Anderson 5:36pm July 6, 2015)
OMG. My house so needs to be cleaned out AGAIN! I hired a
gal many years ago to help me dig and toss. We found a
genealogy paper I had written for a class many years ago. I
had interviewed my husband's father who had come from the
Ukraine, interned in WWII Germany, and then settled in the US.
I copied it and gave it out with some old photos to all of the
kids in my children's generation. Every last child thanked me
for it.
(Marcia Berbeza 11:05pm July 6, 2015)
I need to clean my house,but it is so hot I tend to put it
off.
Marilyn
(Marilyn Collins 7:17pm July 7, 2015)
This isn't a theoretical question for me---we just moved and I have personally sorted and touched EVERYTHING we own (and lots we no longer own). I have given away boxes of things to the Salvation Army and have held back about 8 boxes for our church yard sale next month. The most nostalgic thing I ran across was an engraved cigarette lighter. I was never a smoker, but this lighter had memories...
(Flora Presley 8:25pm July 7, 2015)
I have been cleaning and throwing. At my age, I think the
kids will have to do it so I am. I am scanning old photos and
many are black and white so I am also learning some family
history.
(Leona Olson 9:29am July 8, 2015)
I am perpetually cleaning and throwing stuff away. I can't
stand clutter or dirt in my life.
(Denise Austin 2:41pm July 8, 2015)
I'd probably find a lot of things I had totally forgotten
about,some things I've been wondering where they were, and
tons of things I can get rid of and many more I should get rid
of (but probably won't).
(Diane Sallans 7:40pm July 8, 2015)
I have a bad habit of giving things away. The up side: smaller
storage space. Down side: sometimes regretting they are gone.
(Cecilia Rodriguez 8:03pm July 8, 2015)
I hope to find gift cards and money. By downsizing, I'm
going through papers and things and sorting gradually
sorting it all out.
(Alyson Widen 8:26pm July 8, 2015)
I have been cleaning....and oh, the things I have been finding! I found all the Christmas clearance bulbs and coloring books I bought from 2 Christmas' past! I looked for them everywhere last Christmas. I have found lots and lots of trash--six children accumulate a lot of that!
(Amy Morgan 9:14pm July 8, 2015)
I try to do this every year, giveaway stuff. . And I find all kinds of things. It's like I'm shopping in my own house.
(Deb Pelletier 9:30pm July 8, 2015)
Seriously, I'd find the floor in one bed room all the in progress projects get
put there when company is coming. We use to tease my cousin that she'd
move every year to avoid spring cleaning.
(Laura Gullickson 9:52pm July 8, 2015)
Registered users may leave comments.
Log in or register now!